Just 20 miles from the bright lights of the Las Vegas strip lies Tule Springs Fossil Beds National Monument, established in 2014 to protect what most would see as a barren, rocky wasteland.
Walking out on this arid landscape today, it is hard to imagine that once this area was green and lush; home to mammoths, camels, lions, saber toothed cats and sloths. That's actually why this area is so important and why it is protected.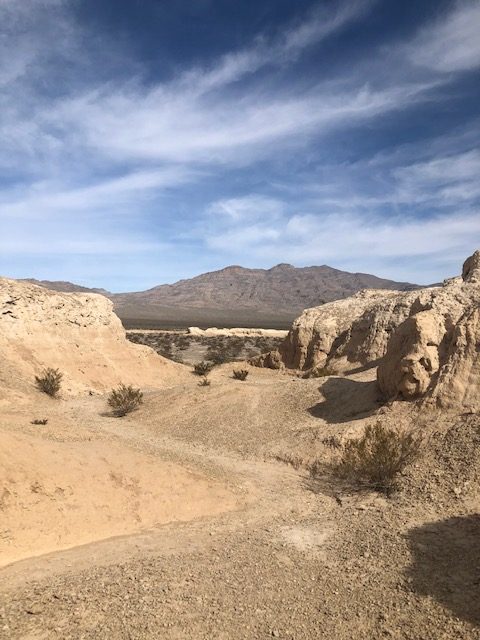 Tule Springs Fossil Beds
Tule Springs Fossil Beds is the site of one of the largest concentrations of fossils in the United States. One find, in 2003, was a 7 foot long mammoth tusk thought to be 14,500 years old. The "Big Dig" in the 1960's yielded thousands of fossils, evidence of the abundance of life that once inhabited this oasis.
Don't expect to see any of these fossils; they have long been distributed among museums and research facilities. But you can walk through the dry washes and look yourself. We didn't see any fossils, but they say that if you know what you are looking for, you will find some.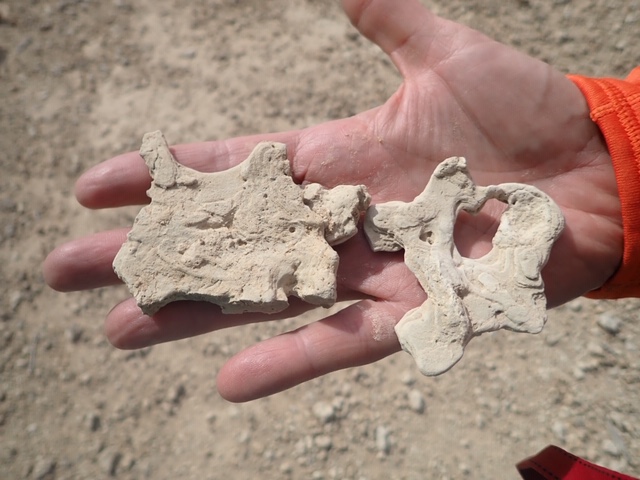 Visitor Services
Unlike most national park units, Tule Springs Fossil Beds does not have any amenities – no visitor center, no exhibits, no rangers, no established trails… you just park at the end of road and go exploring. We have to say that it takes a bit of imagination to picture this barren, dry desert as lush and green.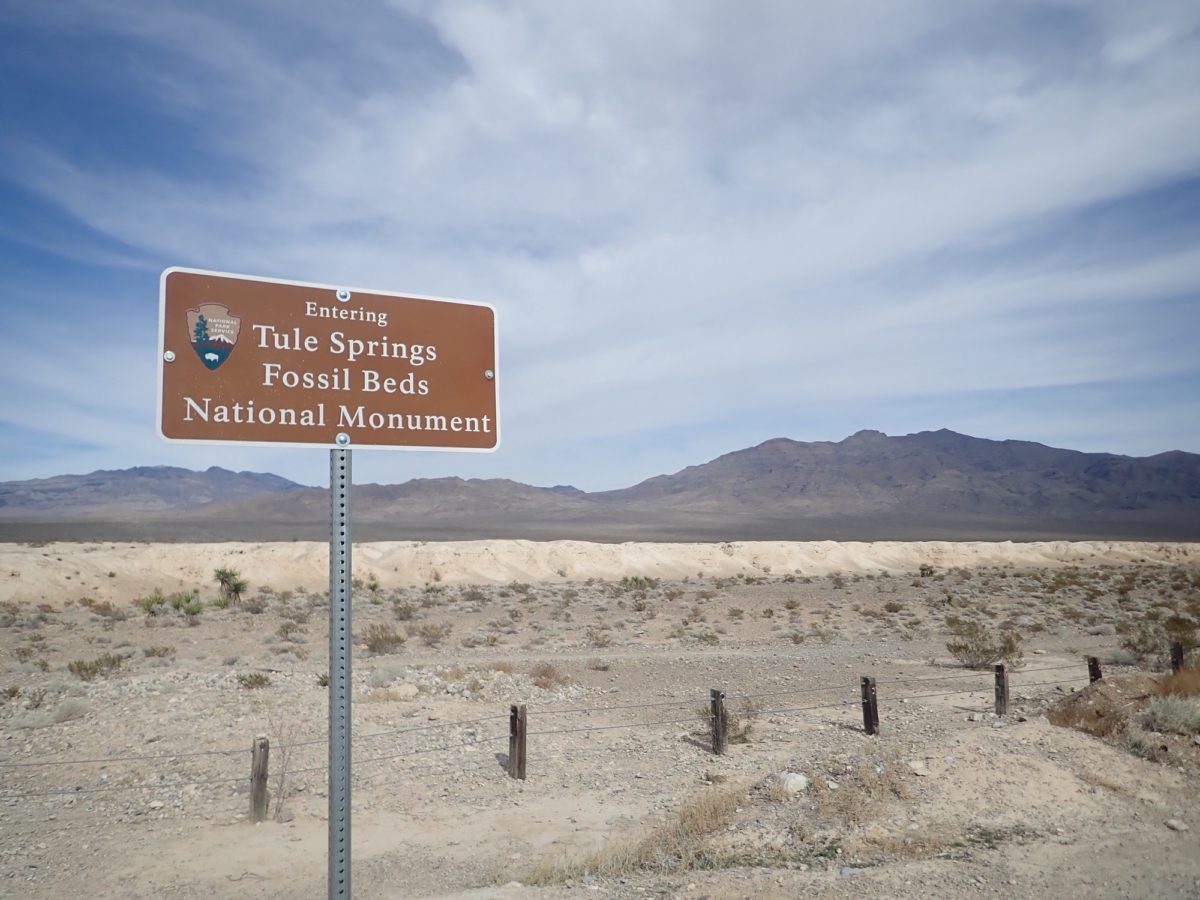 The good news; if you collect passport stamps or would like to get more information about Tule Springs Fossil Beds and the surrounding area, it is available at the Desert National Wildlife Refuge Visitor Center. That's 3 miles off the US 95 in the North Unit of Tule Springs Fossil Beds.
Desert National Wildlife Refuge
That visitor center is worth the stop… not only to find out more information about Tule Springs Fossil Beds but for its own merit. We didn't realize that the Desert National Wildlife Refuge is 1.6 million acres, the largest refuge outside of Alaska!
We will certainly try to go back there someday, but with a high clearance vehicle so that we can really explore.
Need Help Planning Your Visits?
If you would like to explore this or other National Park Units, but need a bit help in the planning, please give us a call at (480) 609-3978. We are happy to offer customized trip planning.