Point Reyes National Seashore
Have you ever been somewhere and immediately you know that you will want to return? A place with long, deserted beaches; marine mammals; rocky headlands; deserted coves; lighthouses; interesting history; amazing hiking; quiet forests; abundant wildlife and bird watching; backpacking and camping; bicycling; kayaking, paddle boarding and boating; cute little towns with fun shops, brewpubs, wine tasting and local restaurants; and much more…. That's what you get at Point Reyes National Seashore. Our 5 days there were wonderful, but simply not long enough to take it all in.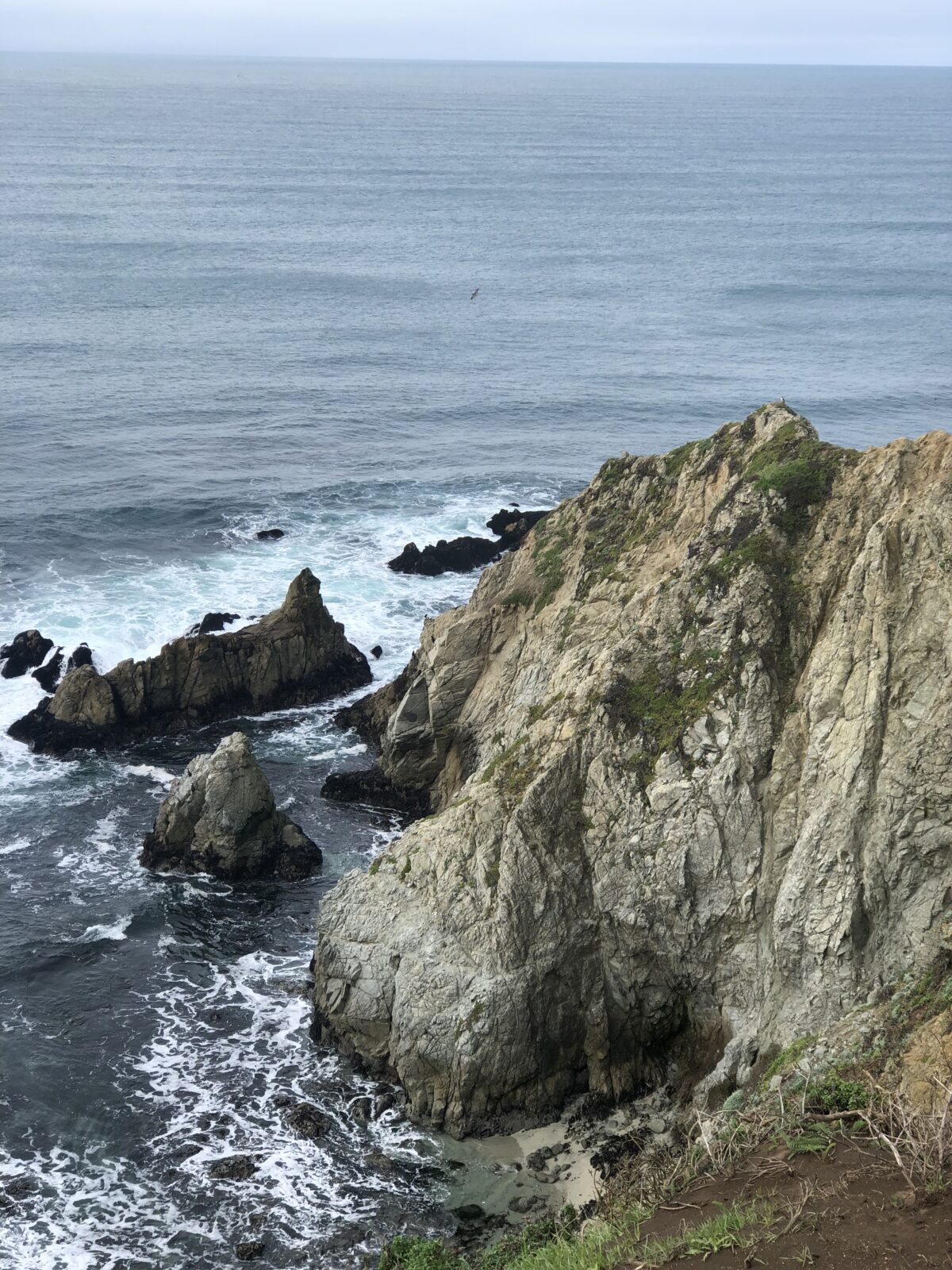 About Point Reyes National Seashore
One of the 10 National Seashores in the National Park System, and the only one on the west coast of the United States, Point Reyes was the last one we visited – number 10 of 10 – and our last national park unit in California. It didn't disappoint.
Located just 30 miles north of San Francisco, Point Reyes is easily accessible. The park was established in 1962 and encompasses 32,000 acres of pasturelands, rocky ridges, valleys, forests, meadows and beaches. There are over 150 miles of formal hiking trails and miles of beaches to explore.
History at Point Reyes
One of the things that most surprised us at Point Reyes were the dairy farms. In the 1800's, the growing population in the San Francisco bay area needed cheese and butter, and Point Reyes dairies became known for providing the highest quality, nick-named "Point Reyes Gold".
Even though the area is now part of the National Seashore, the existing dairy farms were grandfathered in and many are still in operation. Be sure to buy some Point Reyes cheese when you are in the area. It is tasty!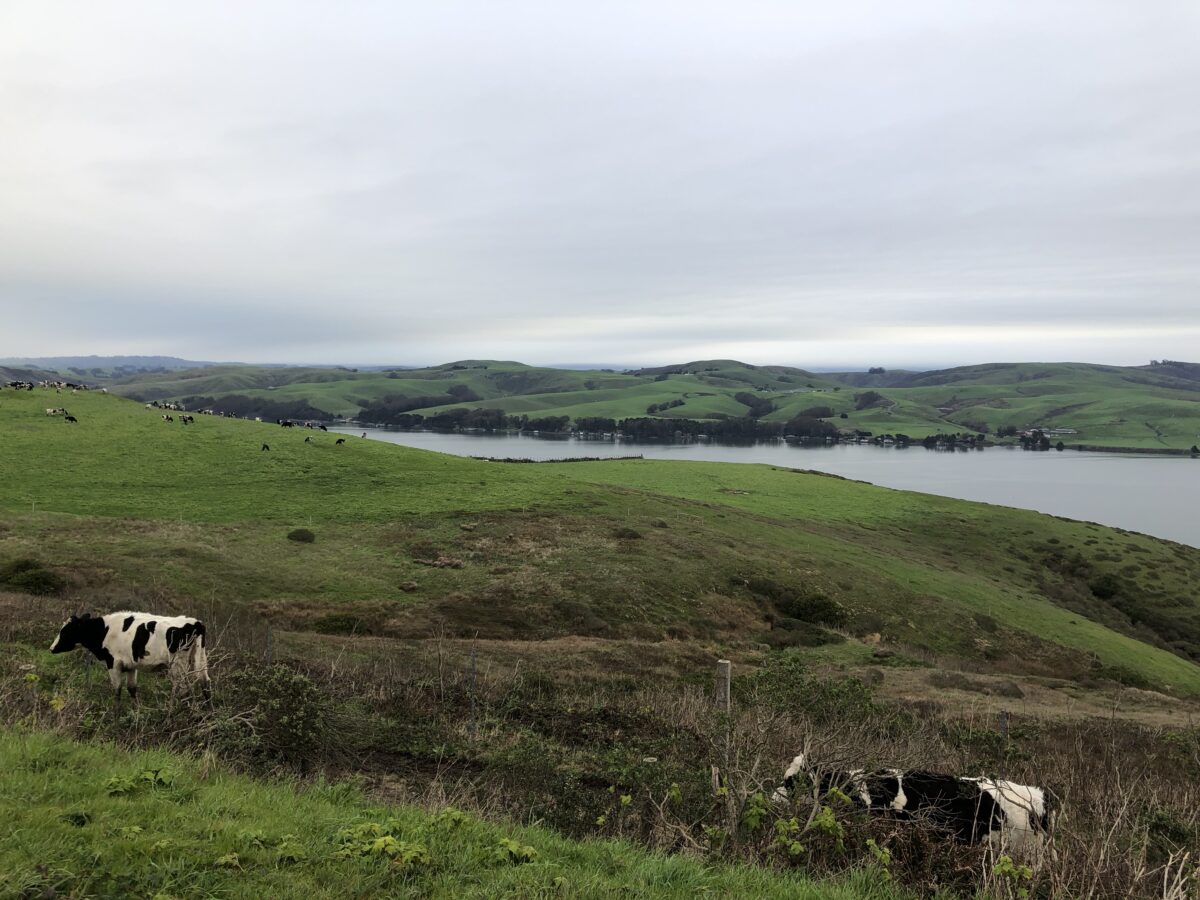 As you tour around, you will pass these old ranches with contented herds of cows grazing peacefully. And some of the trails go right through the pastures. Not to worry, the cows just stare at you as you pass by.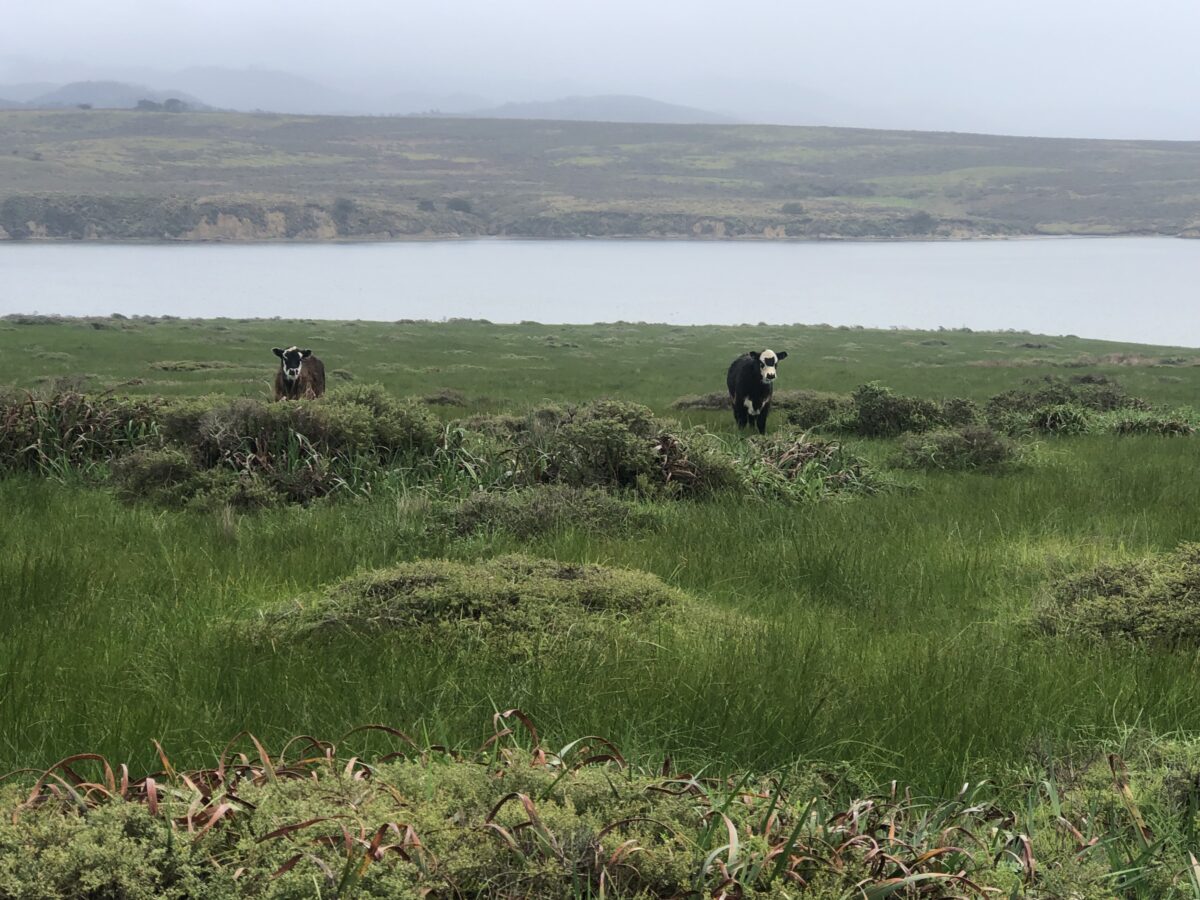 Bear Valley Visitor Center
We started our visit at the Bear Valley Visitor Center and Park Headquarters. They have great exhibits about the park and the wildlife, including a replica of a giant elephant seal.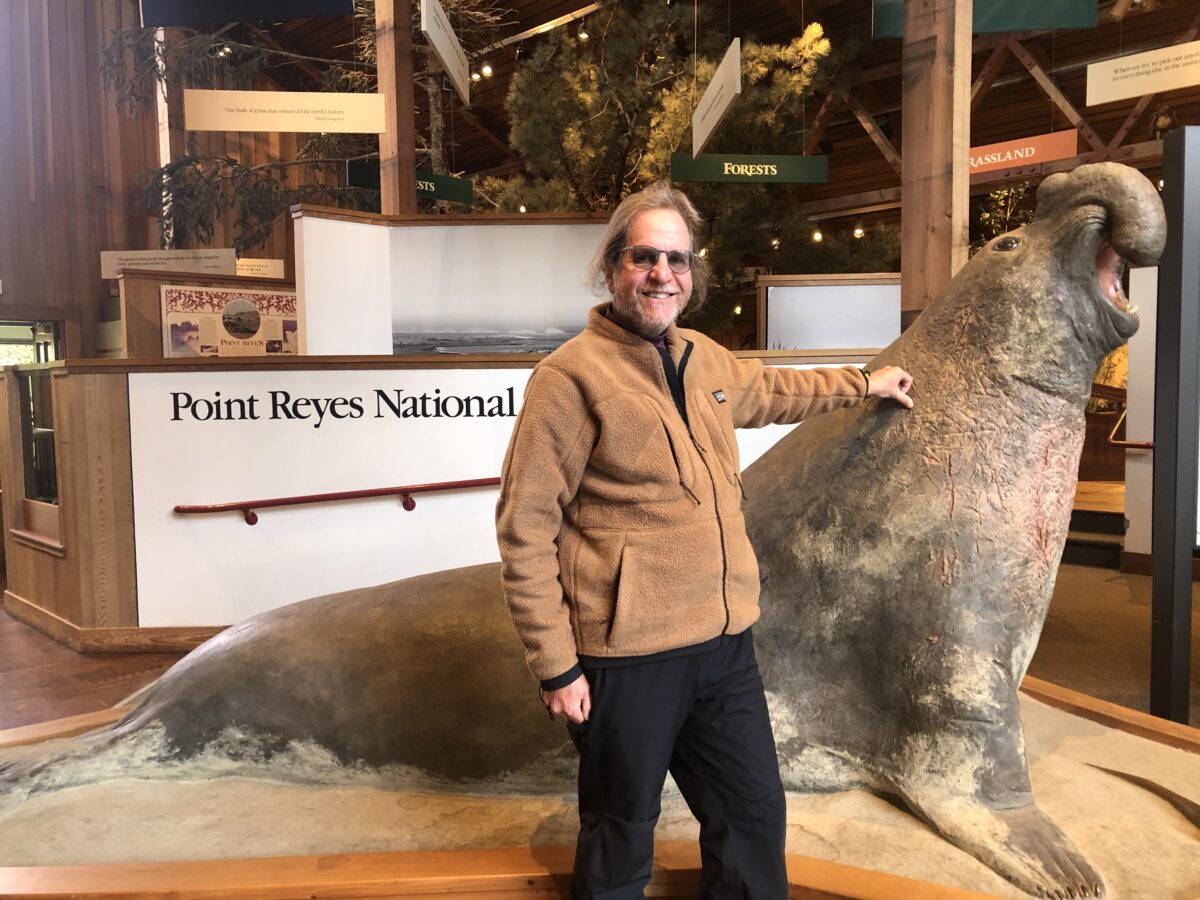 Something we didn't realize was that the park is located on top of the San Andreas Fault. Take the short 1/2 mile Earthquake Trail from the visitor center to learn more about the 1906 earthquake. There are interpretive signs on the paved loop and at one spot you can see how a fence shifted 16 feet in the quake. Pretty incredible.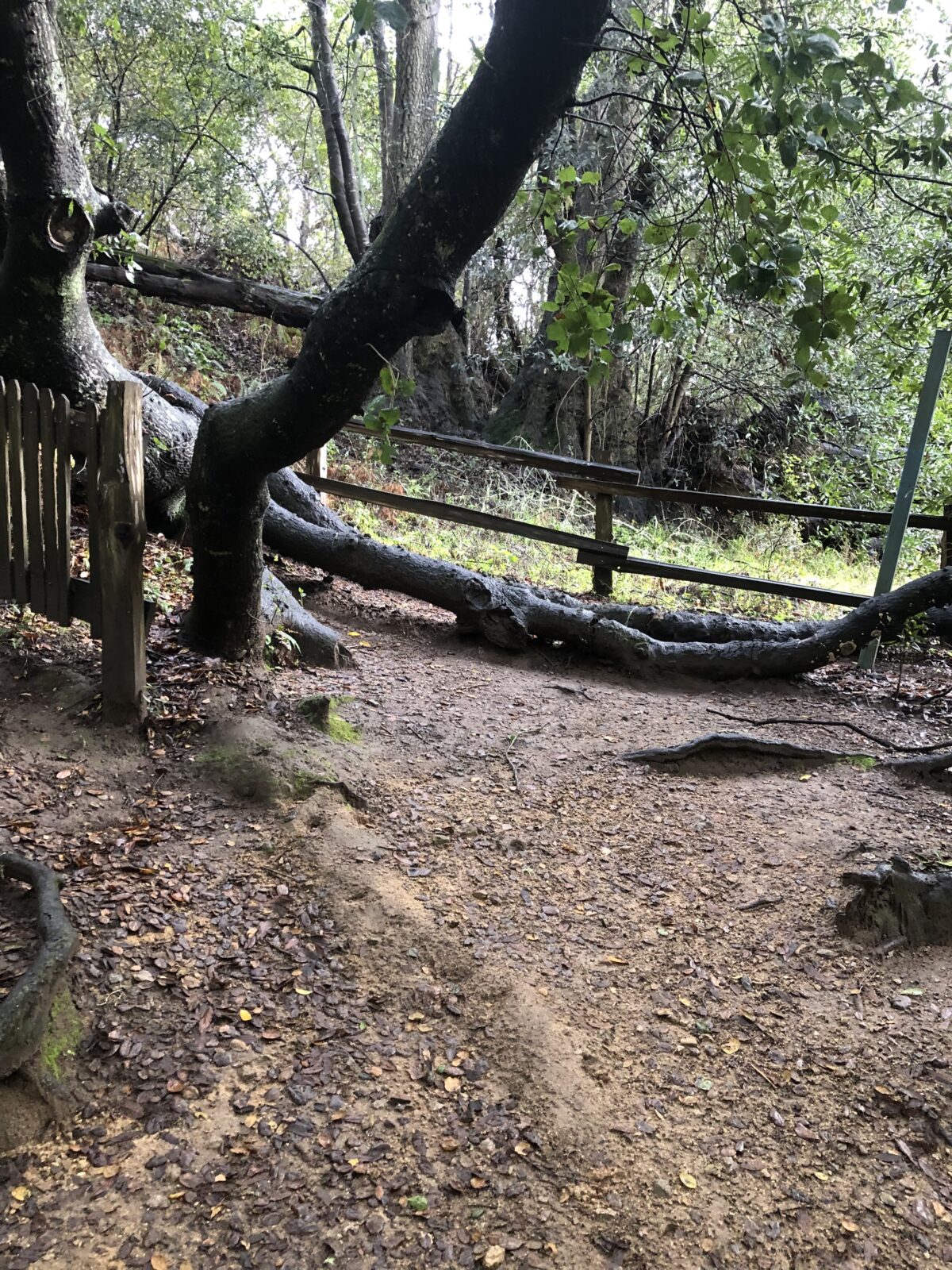 Bear Valley is also the jumping off point for many of the trails on this side of the park. We enjoyed a nice long hike along the Sky Trail and back along the Bear Valley Road Trail. It was a bit of a misnomer. We had expected great views but there weren't any because the trail went through pretty dense stands of Douglas Fir.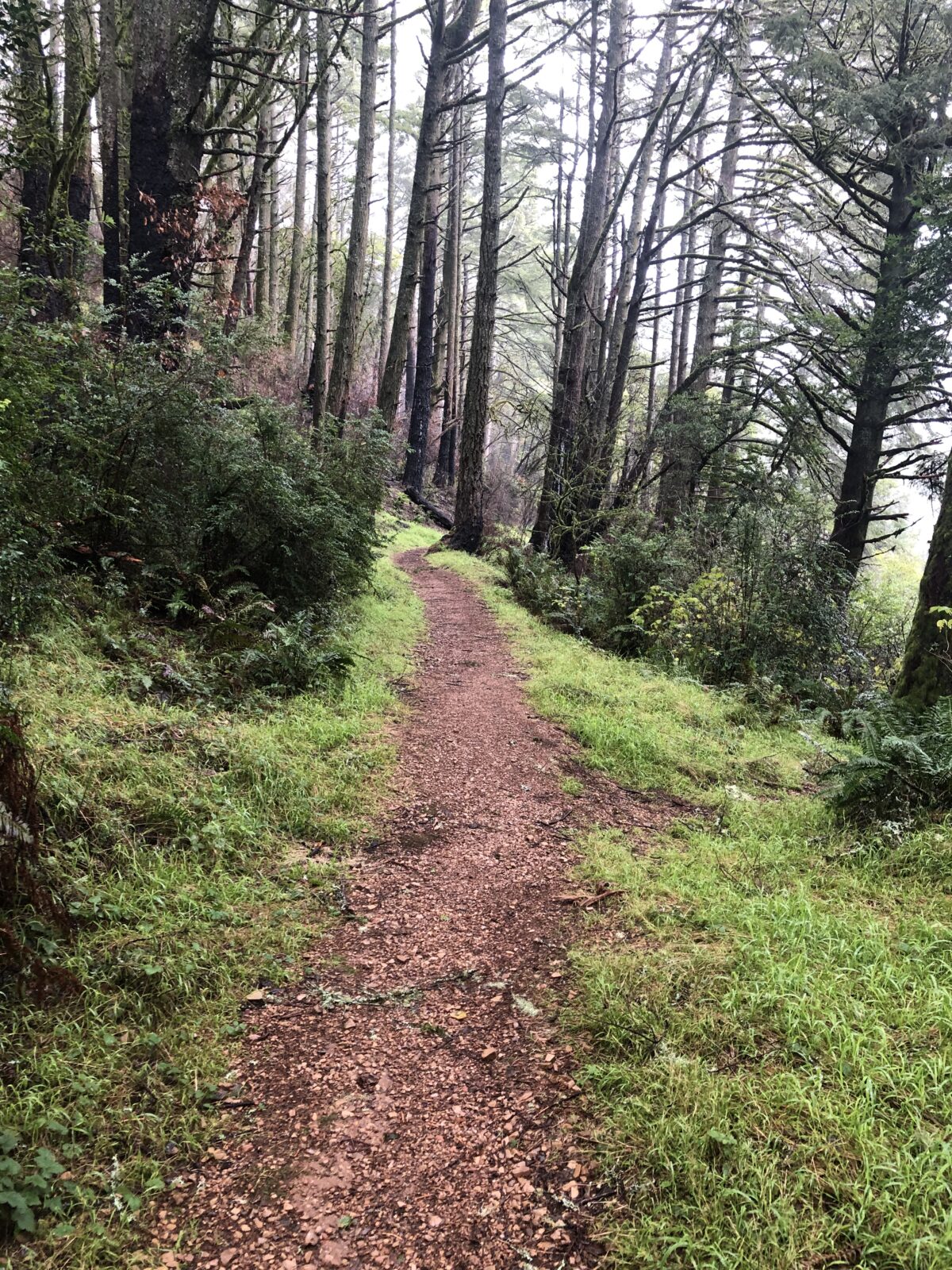 But there were lots of plants and flowers and fungi to keep us interested.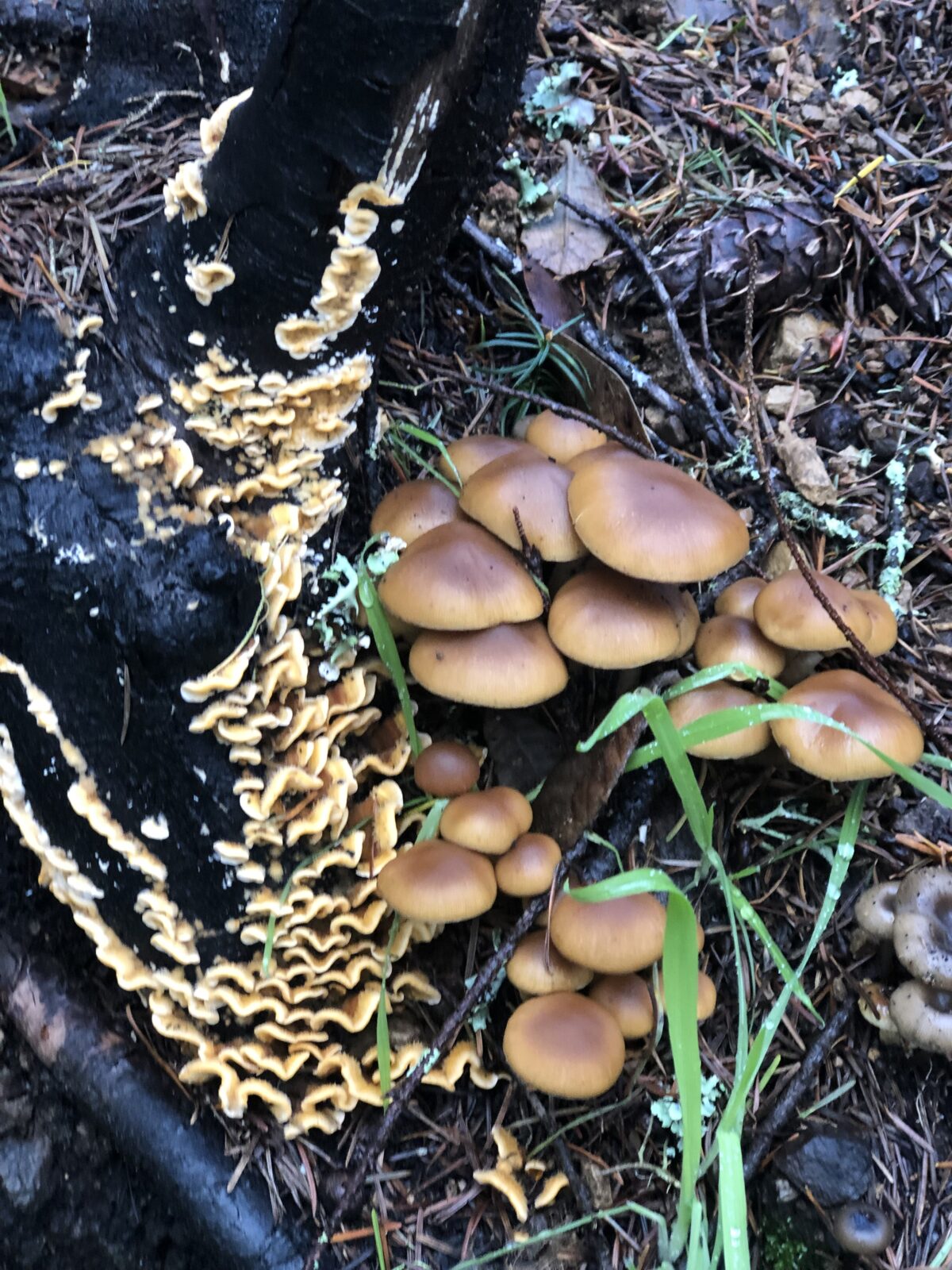 Tule Elk Preserve
Another highlight of Point Reyes is the Tule Elk Preserve located on Tomales Point.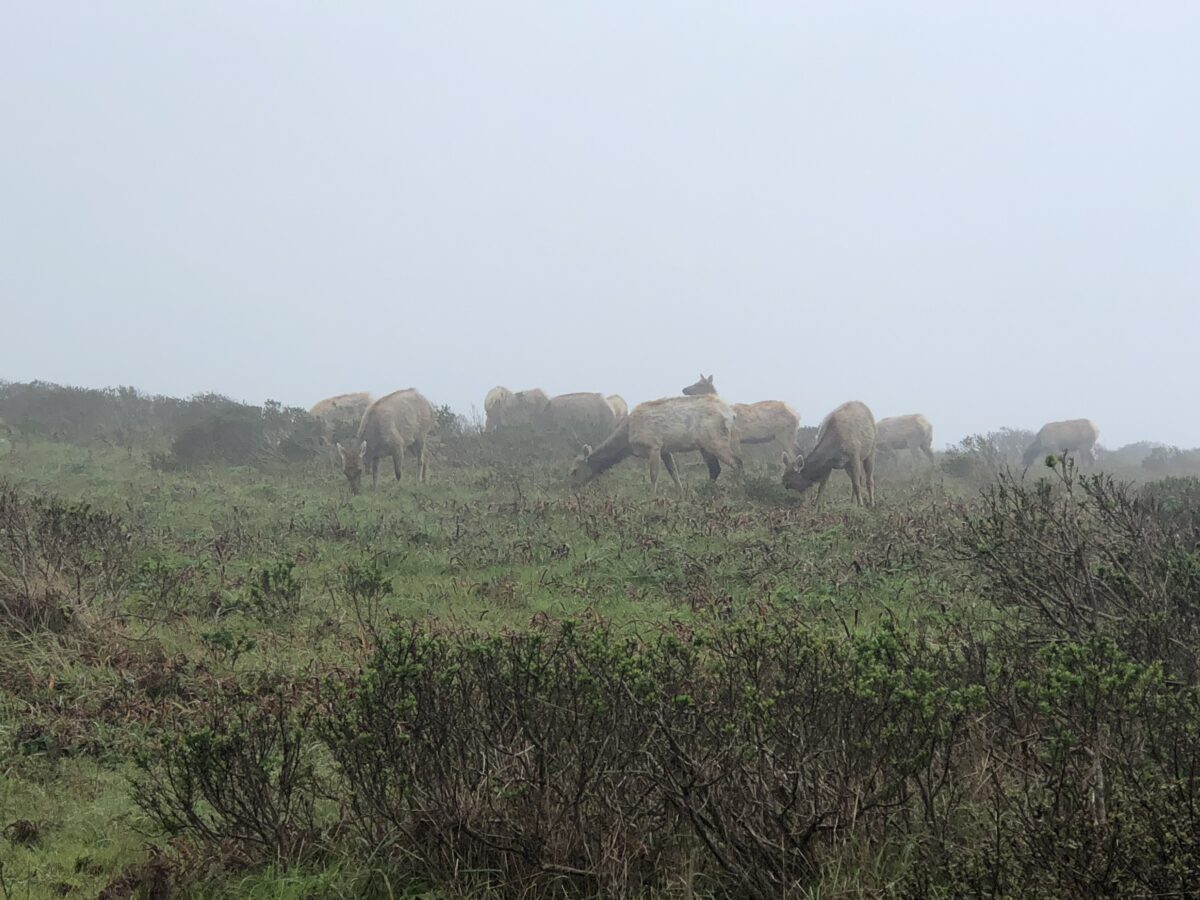 Tule elk were reintroduced to this area in 1978 and today there are almost 300. It is great hiking along and seeing them grazing off to the side of the trail. Some of them had huge antlers.
The trail begins at the historic Pierce Point Ranch, a dairy ranch from the 1800's that had been in operation until the 1970's. There are several of the old buildings with interpretive signs talking about life on the farm.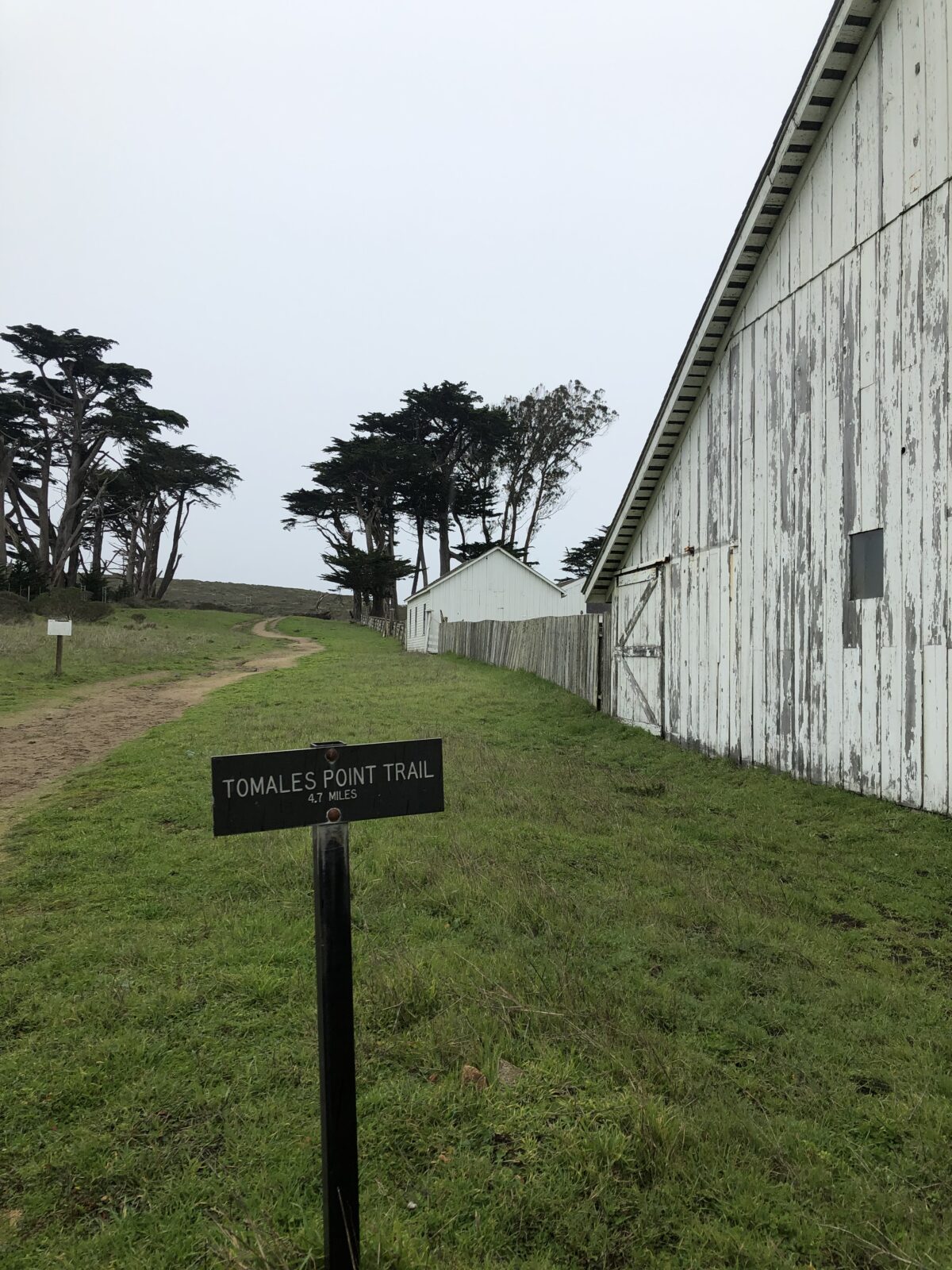 From there, you can hike 3 miles on a maintained trail through the elk preserve and then continue on another 1.7 miles to the point along an unmaintained, but easy to follow sandy trail. We walked past at least 3 herds of elk and the views from the end are well worth the hike.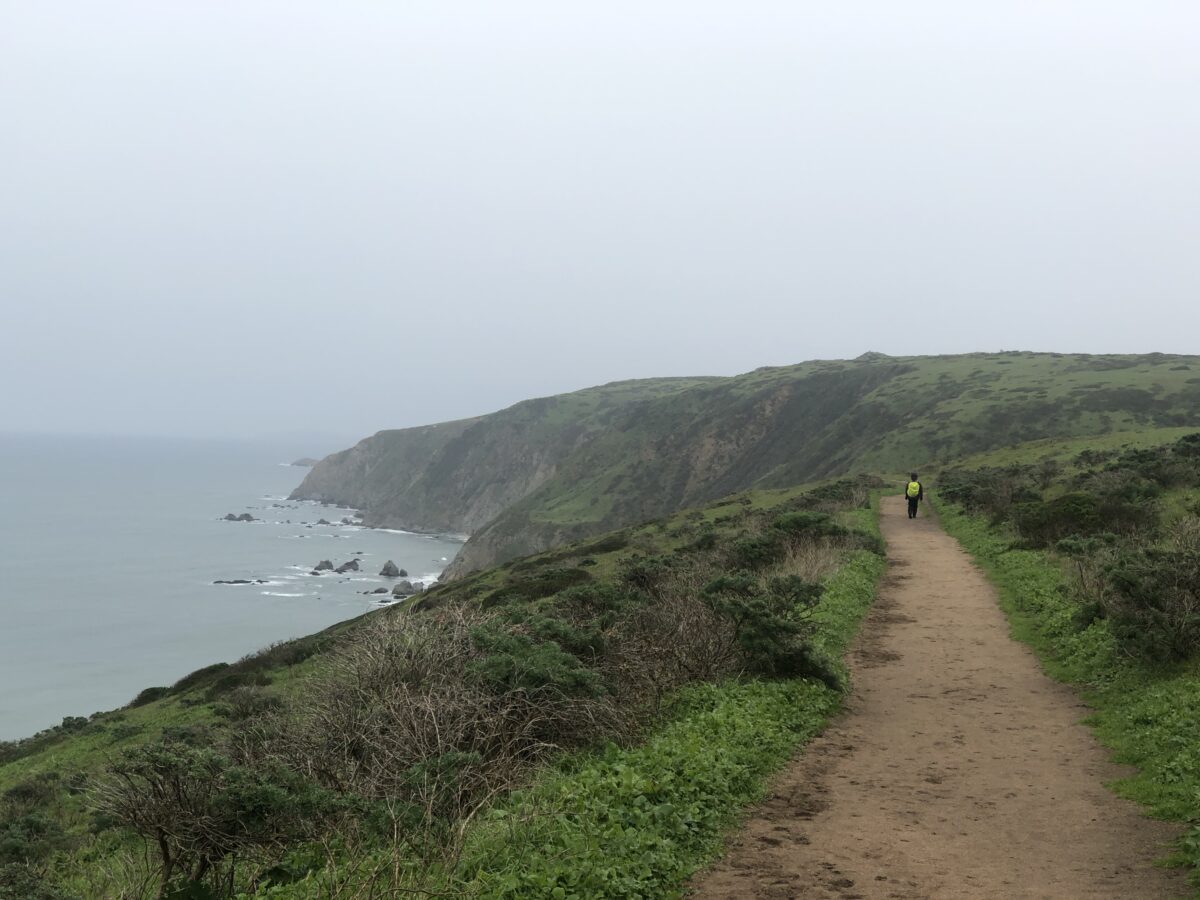 Point Reyes Lighthouse
Another highlight is the Point Reyes Lighthouse, built in 1870. You can walk 313 steps down to the where the lighthouse stands perched on a rocky outcropping looking out over the Pacific Ocean. There is an observation deck and visitor center. Enjoy the views because the 313 steps back up will take a few minutes!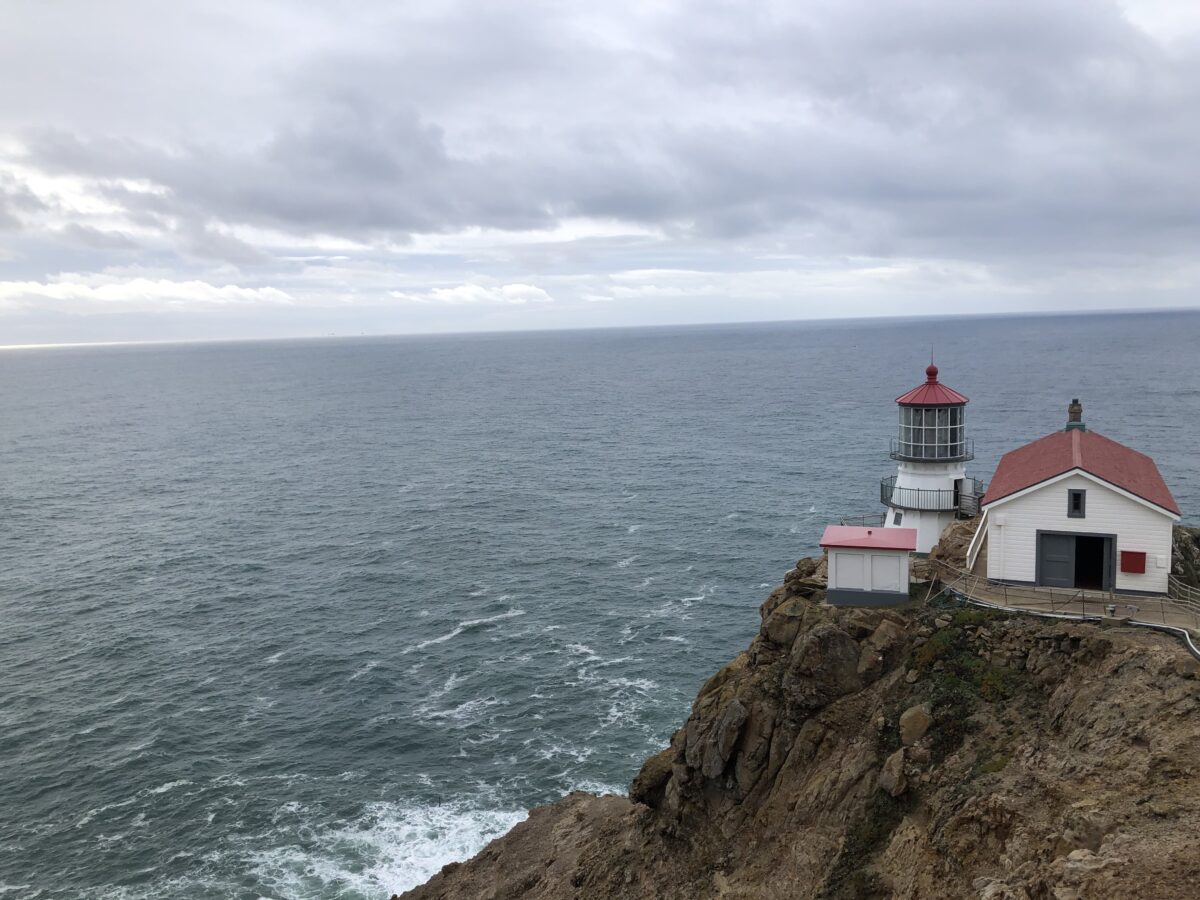 There are tons of birds and if you are lucky you may even spy a whale off in the distance. We saw a peregrine falcon. Magnificent!
The point is a 45 minute drive from the visitor center past several historic cattle ranches, herds of elk, and cut offs to some amazing beaches – Drakes, North and South beach. You'll want to stop at all of them.
While you are out there, be sure to visit the historic Life Boat Station and Chimney Rock (a 1.8 mile hike round trip). If you are there in the right season (December to March), you are almost guaranteed to see Elephant Seals just down from the parking lot. These are amazing animals!!! Males can be up to 4,000 pounds. We were just yards from several; close enough to observe many of their distinct behaviors. Most interesting was the trumpeting sound they make.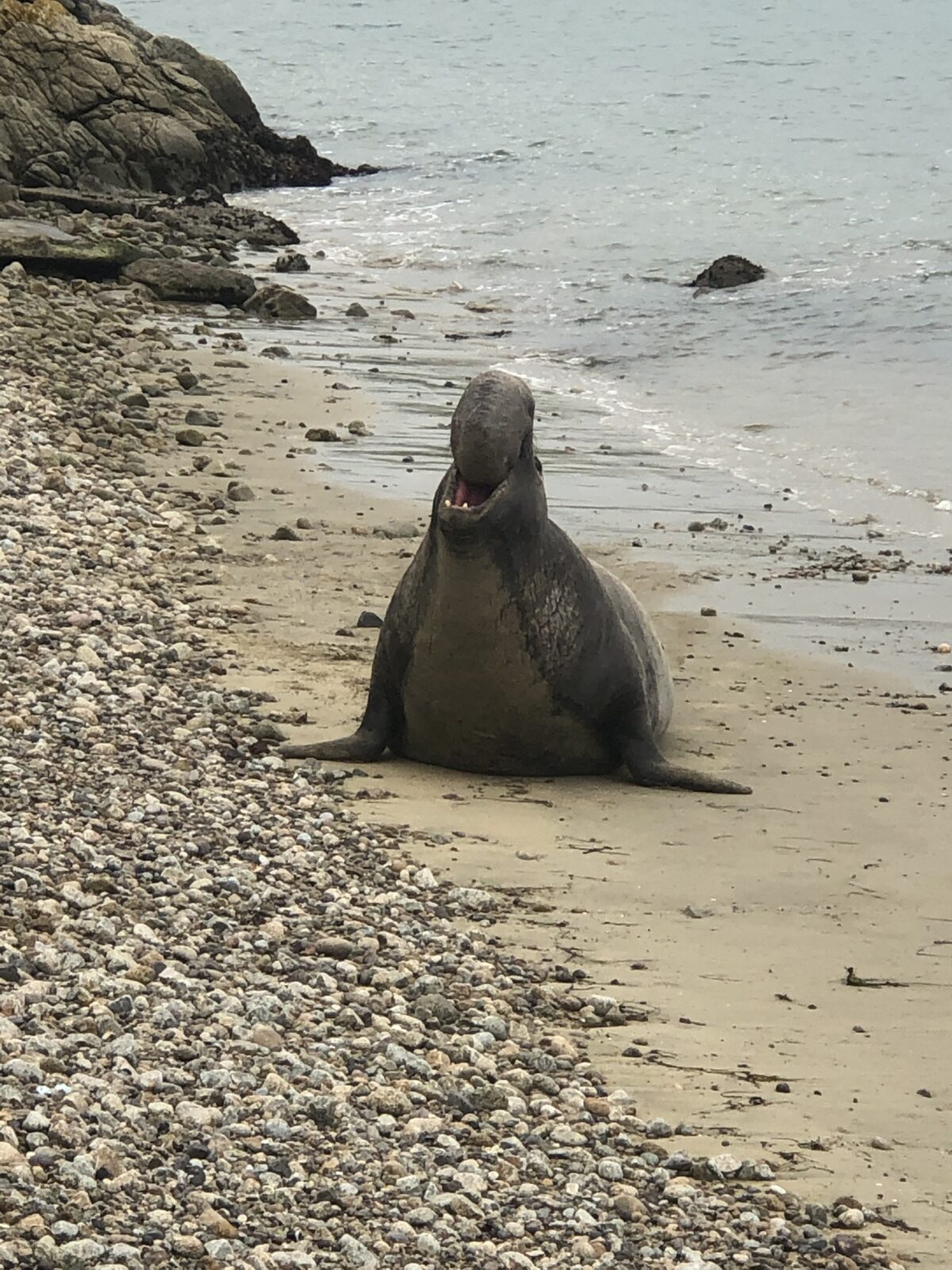 Drakes Estero
The last big hike we took was out to Drakes Estero. This was an entirely different section of park, hiking along lagoons and through pastures to finally arrive at Drakes Head overlooking the Limantour Estero.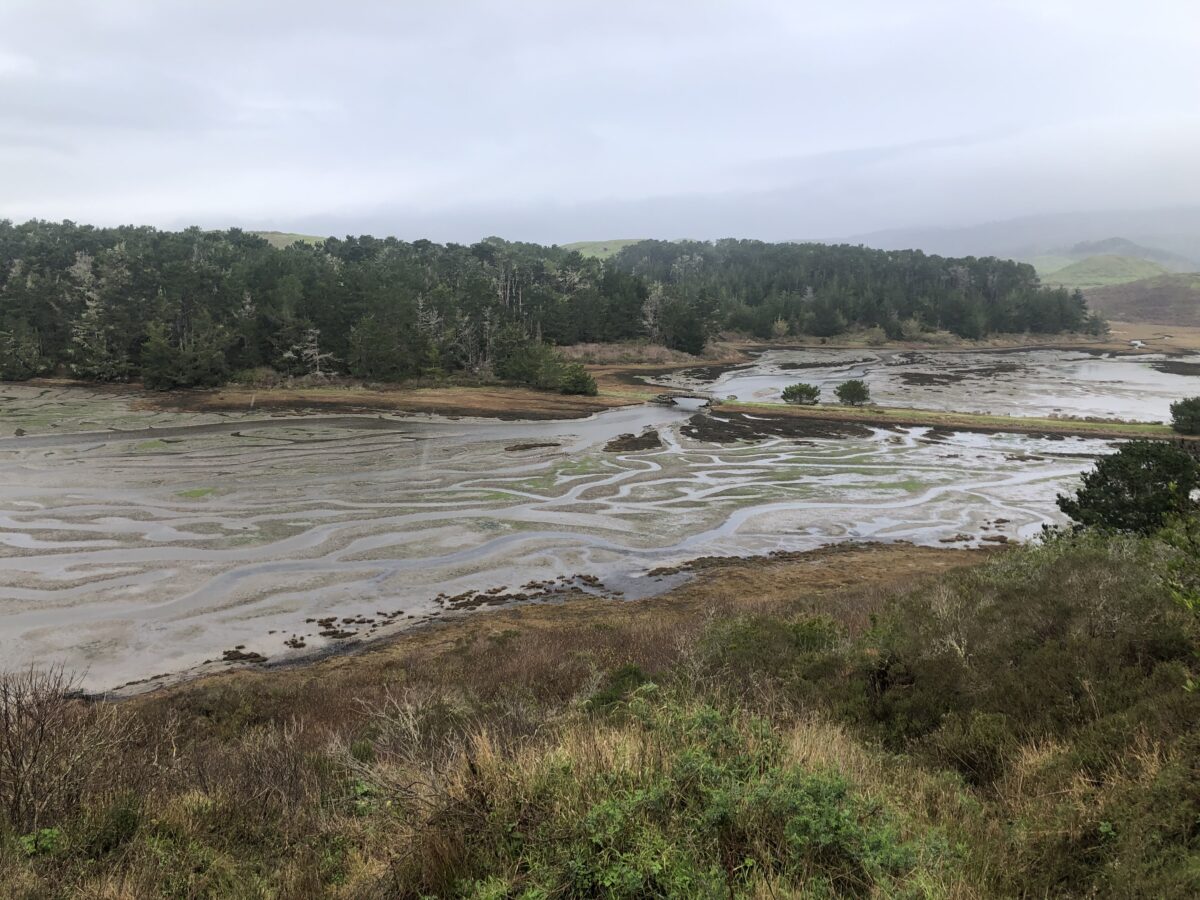 Timing is everything and just as we arrived, so did several "squadrons" of American White Pelicans. They are simply huge – one of the largest birds in North America, they have a 9 foot wing span! They were all white with black wing tips, flying in V formation. There must have been at least 50. They flew in and then landed on the water below us. We sat and watched them fish. Gorgeous birds. That really made the 9.5 mile hike worthwhile.
From Drake's Point we could see the long beach on the Limantour spit. Unfortunately, our vacation was over, so we didn't get a chance to do that hike. But we'll be back, that's for sure. This is certainly one of the gems of the national park system.
Are you trying to visit all the National Parks?
If your goal is to visit them, one or all, we'd love to help you strategize. Give us a call at (480) 609-3978 or drop us a note here. We always enjoy talking with people who share our passion for visiting National Parks, and National Park Units.
#FindYourPark
#SeeAmericaFirst