Celebrate National Park Week!
April 21-29, 2018 is National Park Week and this year's theme is "Park Stars". The week kicks off with FREE Admission to any National Park Unit (transportation not included) so it is a great time to get out and celebrate!
When are National Parks Free?
In 2018, there are four days that are designated to offer free admission to any of the National Park Units. These are:
January 15 – Martin Luther King Day
April 21 – first day of National Park Week
September 22 – National Public Lands day
November 11 – Veterans Day
But even on other days, our National Parks are a great deal, especially if you buy an annual pass.
Which National Park to visit?
Visit an old friend or make a new friend. There are 417 national park units to choose from and all of them are stars in their own way. Not only do they preserve and protect nature and provide recreational opportunities, many challenge your beliefs and help you learn more about your history and the world we live in.
There's a National Park Unit closer than you think!
When most people hear the words National Park, their minds immediately go to the iconic parks like Yellowstone, Smoky Mountains, Everglades or the Grand Canyon National Park. But if you look a bit deeper you will likely find a national park unit closer to home. #FindYourPark
Let's say you are from the Detroit area … Personally when I think Detroit, I don't think about National Parks, but just 35 miles south of Detroit is River Raisin National Battlefield Park, on the western shore of Lake Erie. This is the site of a major battle in the war of 1812, one that the American's lost – of the 400 troops, 220 were killed and 147 were captured!
Have you ever heard "Remember the Raisin"?  Their loss at the River Raisin is thought to have spurred the Americans on to ultimate victory, with this as their Rallying Cry.
And Chicago … right in the city, on the south side, is Pullman National Monument, the first "company-town" built by Pullman for his factory workers and managers. (We talked about this in our blog entitled: Trains, Planes and Automobiles)
Or how about Lost Wages? Venture away from the strip and you can easily visit Lake Mead National Recreation Area and the Hoover Dam, or take a day trip to Death Valley National Park just a 2 hour drive away. From Badwater at 282 feet below sea level, you look west and see the tallest peak in the lower 48 – Mount Whitney 15,505 feet above sea level.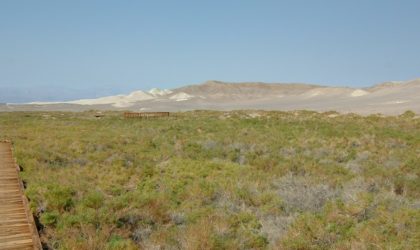 Even the megalopolis of Los Angeles has a huge National Park Unit – the Santa Monica Mountains  National Recreation Area– offering outdoor adventure as well as a glimpse into the movie-making history of the area. (See our blog on the Santa Monica Mountains: An Oasis in the City.)
What are our National Park Stars?
We are fortunate to live in the greater Phoenix area and are surrounded by amazing National Park Units … from the Grand Canyon to Saguaro National Park and Glen Canyon National Recreation Area, but our favorites are perhaps a bit less visited.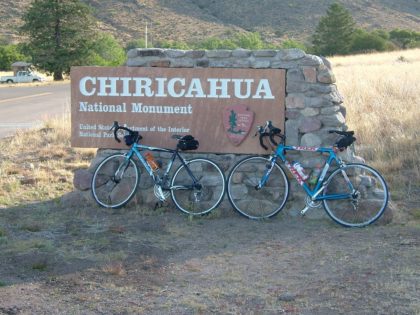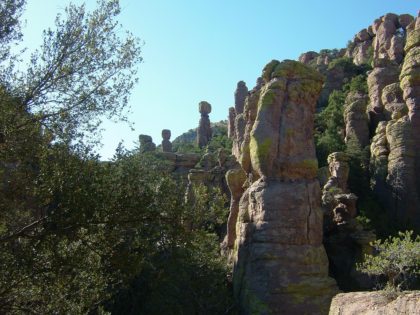 Chiricahua National Monument is one of our all time favorites for it's rock formations and hiking. For native american history, many visit Montezuma's Castle, but we prefer Walnut Canyon National Monument where you can stroll along the shaded canyon paths and see cliff dwellings built over 900 years ago. And for history, you can't beat Pipe Springs National Monument – the place where such different cultures overlapped.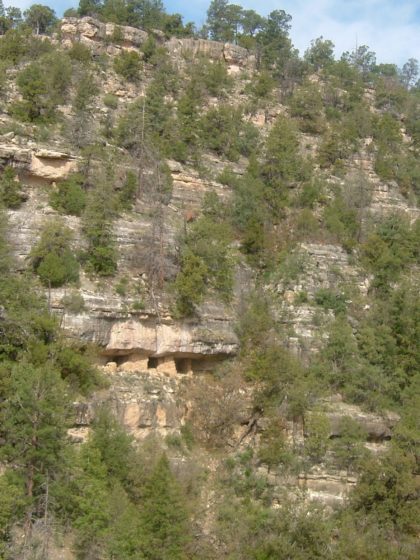 What are your National Park Stars?
Everyone has their favorites. During National Park Week you may even want to think about visiting one of the parks you have been to before – take family or take a friend – not only to refresh your memory but also to share your experience with someone else.
When you visit, please make sure you thank all of the real "park stars" – the volunteers and staff of the National Park Service who do such a great job.
Skip back to main navigation