Mount St. Helens National Volcanic Monument
It is hard to believe it was 40 years ago when Mount St. Helens erupted. May 18, 1980. On that day, a lateral blast from the mountain spewed rocks, gas and steam; triggering a landslide. In all, 150,000 acres of forest was devastated, much of it on private land. One of the largest land owners was Weyerhaeuser – a logging company. They got busy immediately and started replanting, so today as you approach the mountain you go through lush forest. There are signs – "Replanted in 198x. Harvest Date 202x". It is an interesting contrast to see the replanted areas up to the edge of the monument.
Mount St. Helens National Volcanic Monument was established in 1982, setting aside 110,000 acres that were not to be salvaged or replanted; left to recover in their own way as nature intended. The national monument is managed by the US Forest Service, not technically part of our journey to 419 but certainly well worth visiting. Especially in spring! There were wild flowers everywhere.
What to do at Mount St. Helens
Along with scenic drives and beautiful overlooks, there are over 200 miles of trails in the park. We only had one day, but we were fortunate to talk with a couple of rangers – very nice and very helpful. They recommended that we drive to the top – to Johnson Ridge Observatory and from there hike the Boundary Trail to Harry's Ridge.
Wow, they did not steer us wrong! The hike was lovely. Some areas were barren of trees, but full of low ground cover and flowers. Other areas we hiked through shrubs and small pine trees, all working hard to survive. Not much in the way of wildlife, except a ton of chipmunks.
The views were incredible… we could see Mount Adams and Mount Hood, both snow covered peaks looming in the distance. From Harry's Ridge, we could see Spirit Lake, covered in logs. The rangers said it had once been 100% covered with logs. Now it is only about 30% covered; many have become waterlogged and sunk. Amazing to think these are huge trees, floating for 40 years.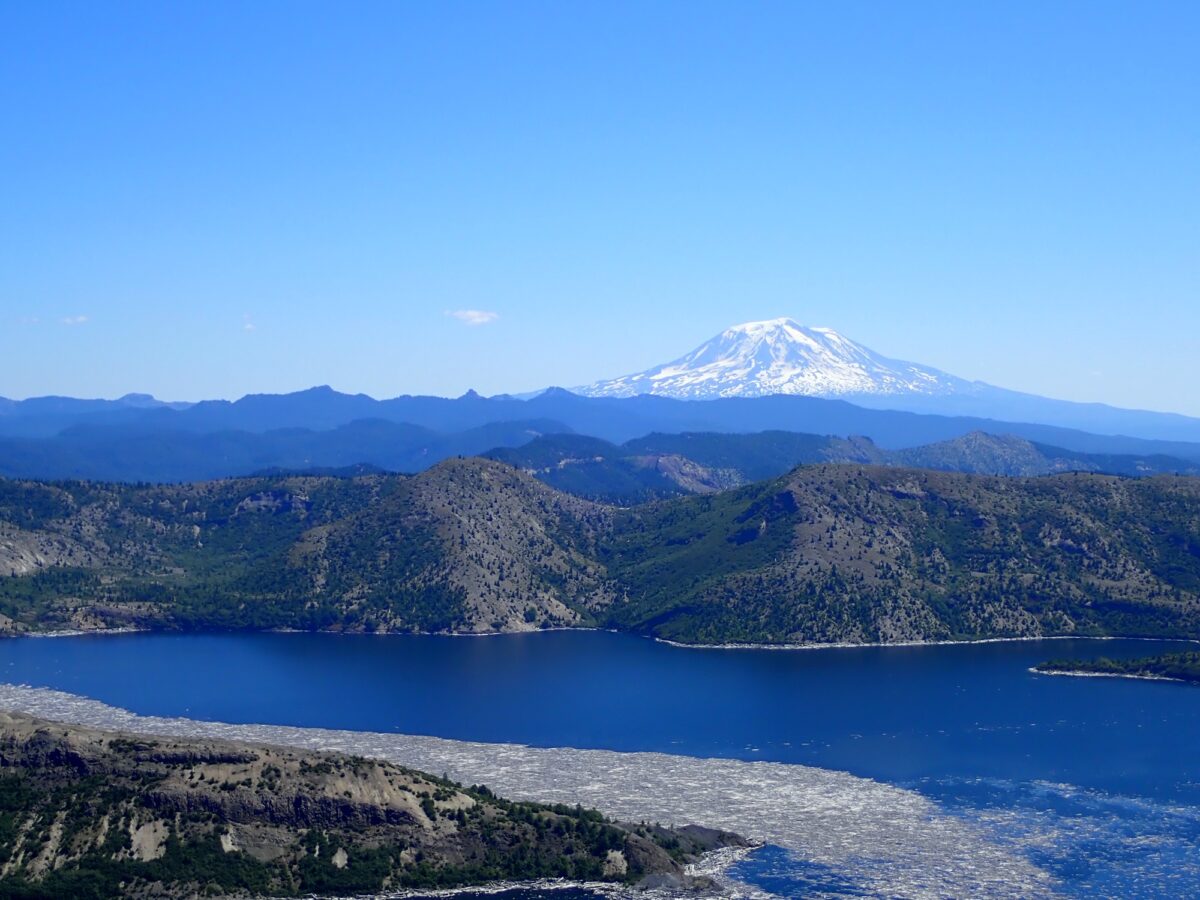 Look out over ash fields with the river winding through, the hills devoid of trees, and the snow capped volcano looming over everything.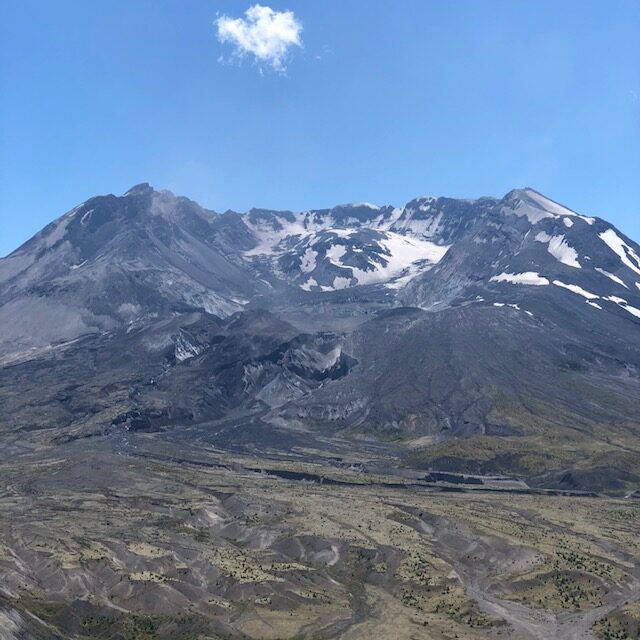 The hike was not all that hard; some lava rocks but mostly a nice trail. And, did we mention the wildflowers?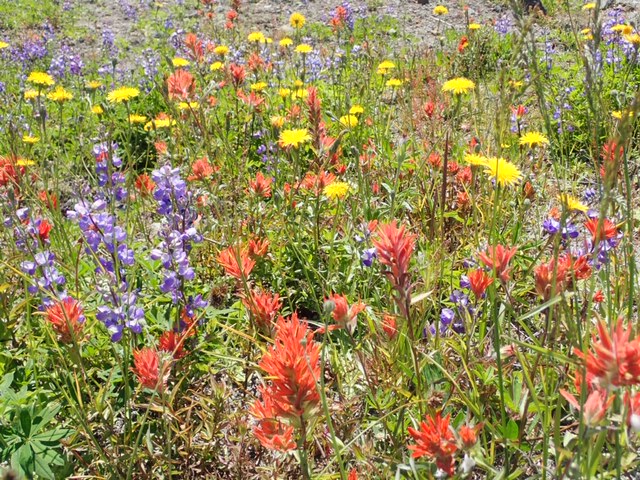 #FindYourPark
#SeeAmericaFirst
Need Help Planning Your Visits?
If you would like to explore this or other National Park Units, but need a bit help in the planning, please give us a call at (480) 609-3978. We are happy to offer customized trip planning.
Skip back to main navigation