Glacier National Park: An International Gem
When the temperatures start to soar, a trip to Glacier National Park in Montana may sound like the perfect get away. Temperate days and cool nights. Blue skies, crystal clear lakes, rushing rivers, scenic waterfalls, towering peaks, snowcapped mountains and the remains of ancient glaciers. All this and more awaits at one of the oldest national parks in the United States, Glacier National Park.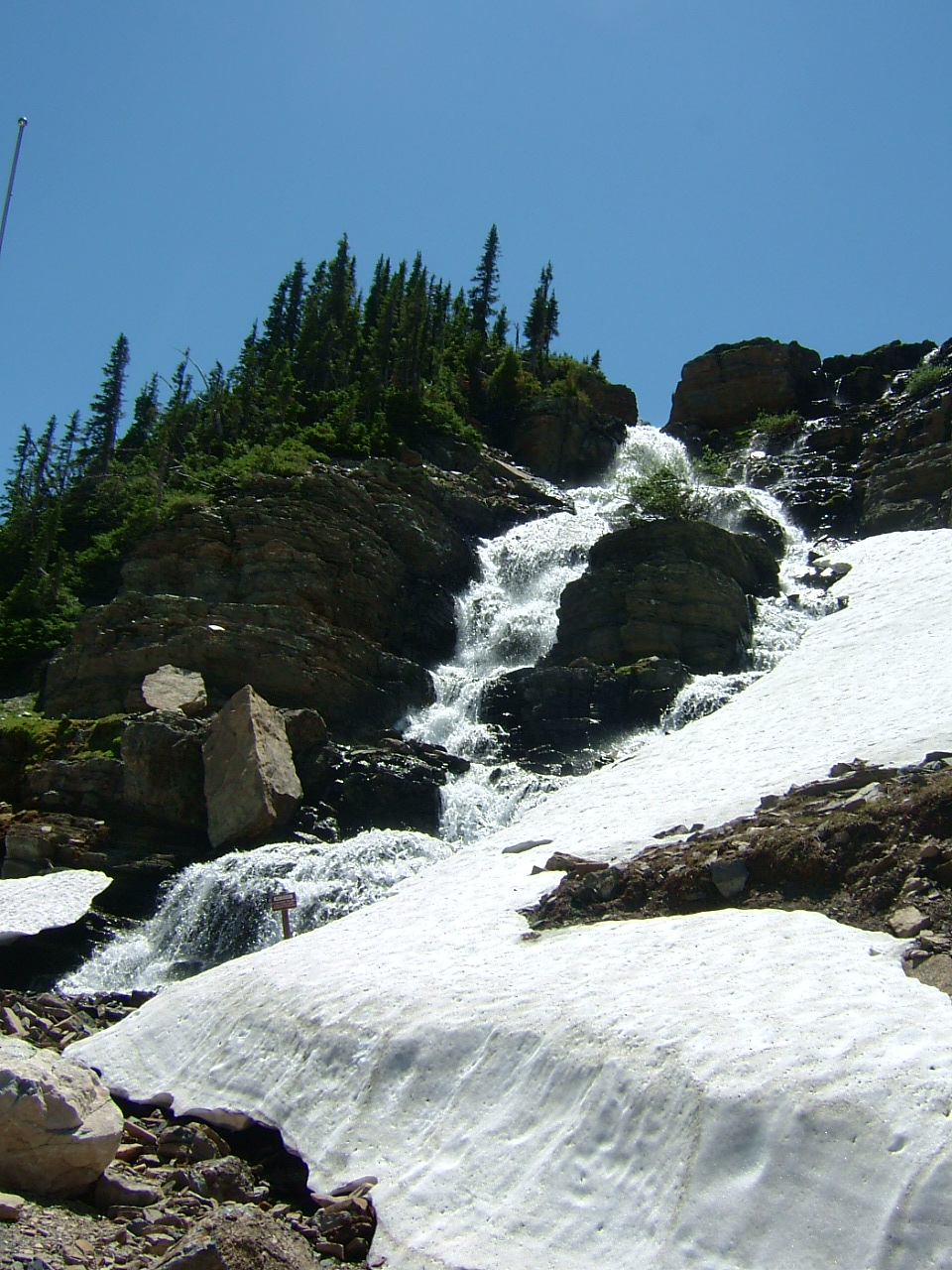 About the National Park
Glacier National Park was established in 1910 by President William Taft, protecting one million acres of ancient forests and glacier-carved peaks and valleys. The park is located on the northern border of Montana, butting up against Waterton Lakes National Park in Alberta, Canada. Named for its chain of lakes, this Canadian National Park was formed in 1895.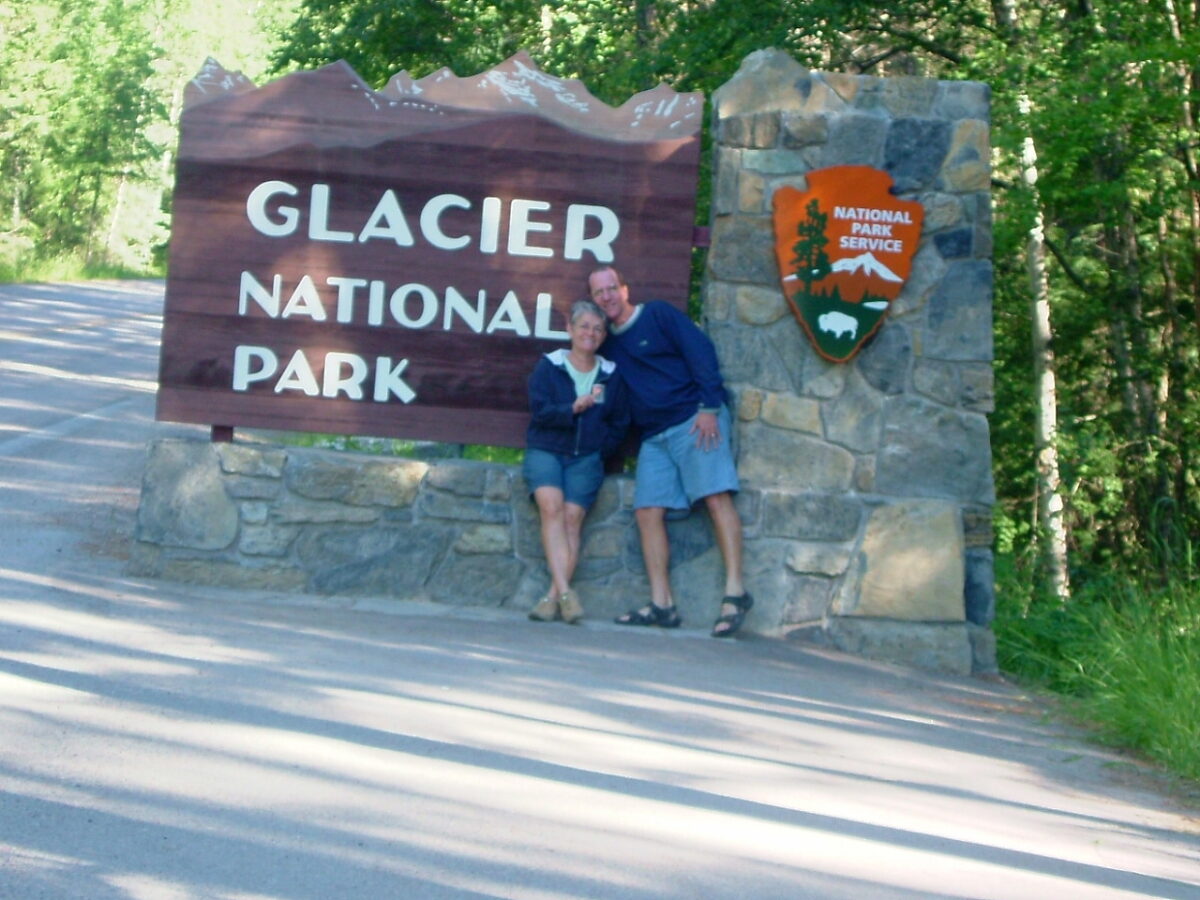 Together Glacier and Waterton Lakes protect a huge area and in 1932 joined together to form the world's first international peace park: Waterton-Glacier International Peace Park. Although they span two countries, park staff closely collaborate on all aspects of management and preservation.
The ecosystem ranges from mountains to plains, including grasslands and foothills; alpine meadows and old growth forests. This protected area is home to some wildlife not found very many other places in North America. Grizzly bears roam freely, along with wolves and cougars.
This special place was recognized even further in 1995, when it was named a World Heritage Site.
Seeing Glacier National Park
Although this park boasts over 700 miles of trails, its beauty is also readily accessible by private vehicle. Maybe that's why there were some 3.5 million visitors to the park in 2019!
The park is bisected by Going-To-The-Sun Road, passing by Lake McDonald and then continuing up and over the continental divide at Logan Pass. This is one of the most scenic roads in the United States and really, a must-do when you visit Glacier National Park. But, be aware that during the busy summer months the park service requires a ticketed reservation. As with many of the most-visited national parks, the park service are doing everything they can to help keep the park from being "loved to death".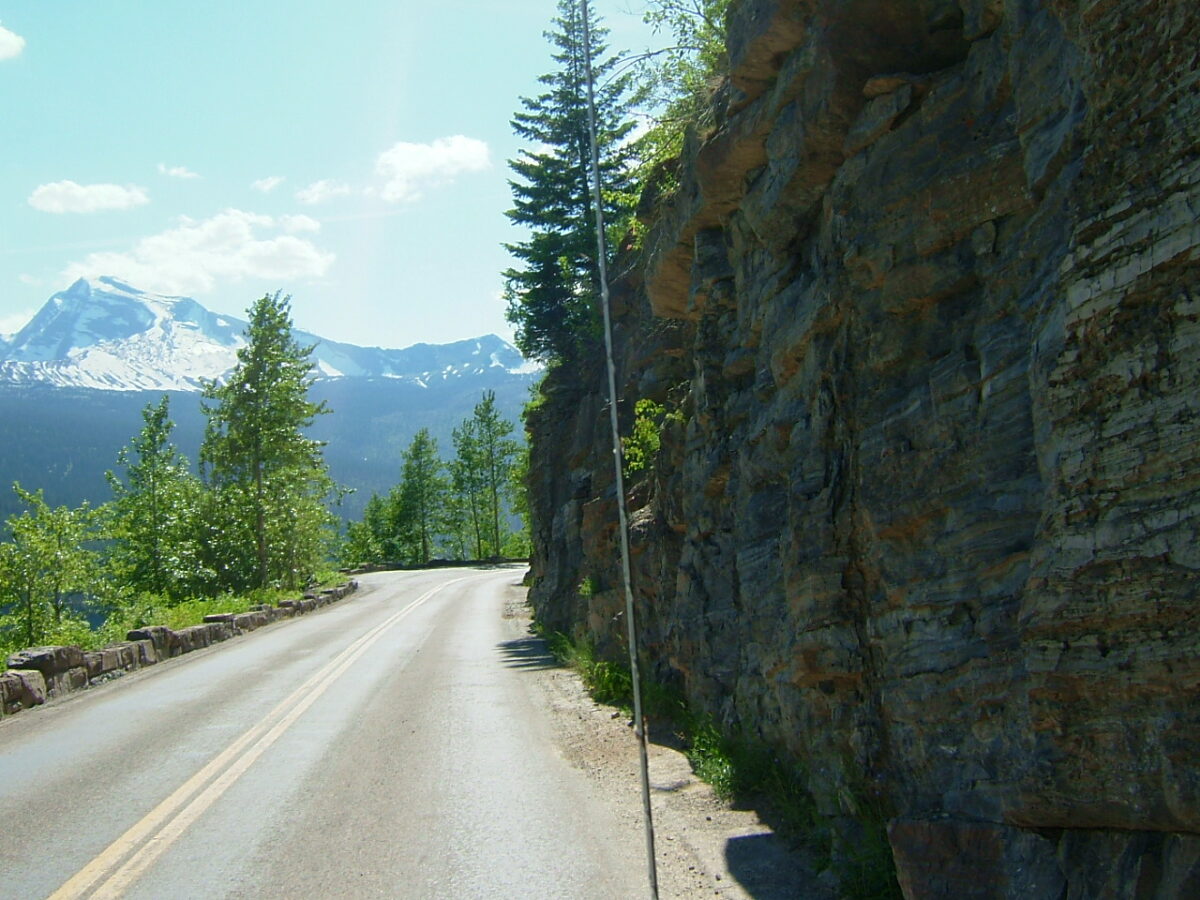 You can enter from the west at Apgar Visitor Center, or from the east at Saint Mary Visitor Center. Both have exhibits and rangers who can help you plan your visit.
Another visitor center is at the top of the Continental Divide at 6,646 feet. This, the Logan Pass Visitor Center, is usually pretty busy but it has some great exhibits especially about what life is life above the tree line.
We found it interesting to see the profile of the park and how depending on where you are, a raindrop may drain into Hudson Bay to the far northeast, to the Gulf of Mexico or flow out to the west via the Columbia River. It is pretty fascinating!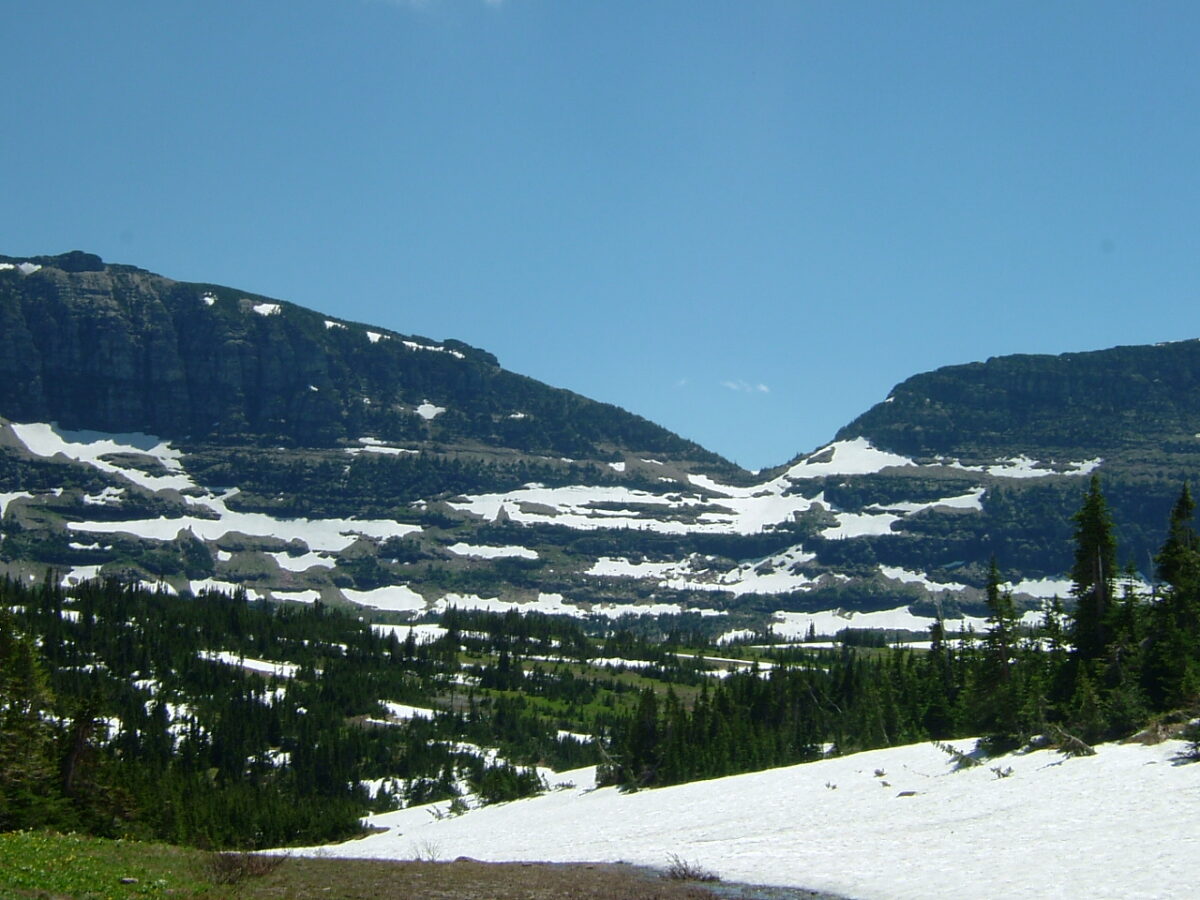 Staying at Glacier National Park
Almost as iconic as the Going-To-The-Sun road are the national park lodges at Glacier National Park. Many Glacier Hotel, built in 1914-1915 by the Great Northern Railroad is scenically located on the shore of Swiftcurrent Lake. And the historic Lake McDonald Lodge was built in 1913. Other lodgings in the park include mid century "motor-inns" and rustic cabins.
There are also 13 campgrounds with 1009 sites (no hookups). Most campgrounds are first-come first-served, but there are a couple that accept reservations. There is also lots of back country camping, hiker/biker sites and "river" camping (check for permits).
Things to do at Glacier National Park
Glacier National Park has something for pretty much any age or ability. Everyone enjoys the scenic drive with its wall of ice and gorgeous views. Bicycles are also permitted on all the roads and there are a few bike paths.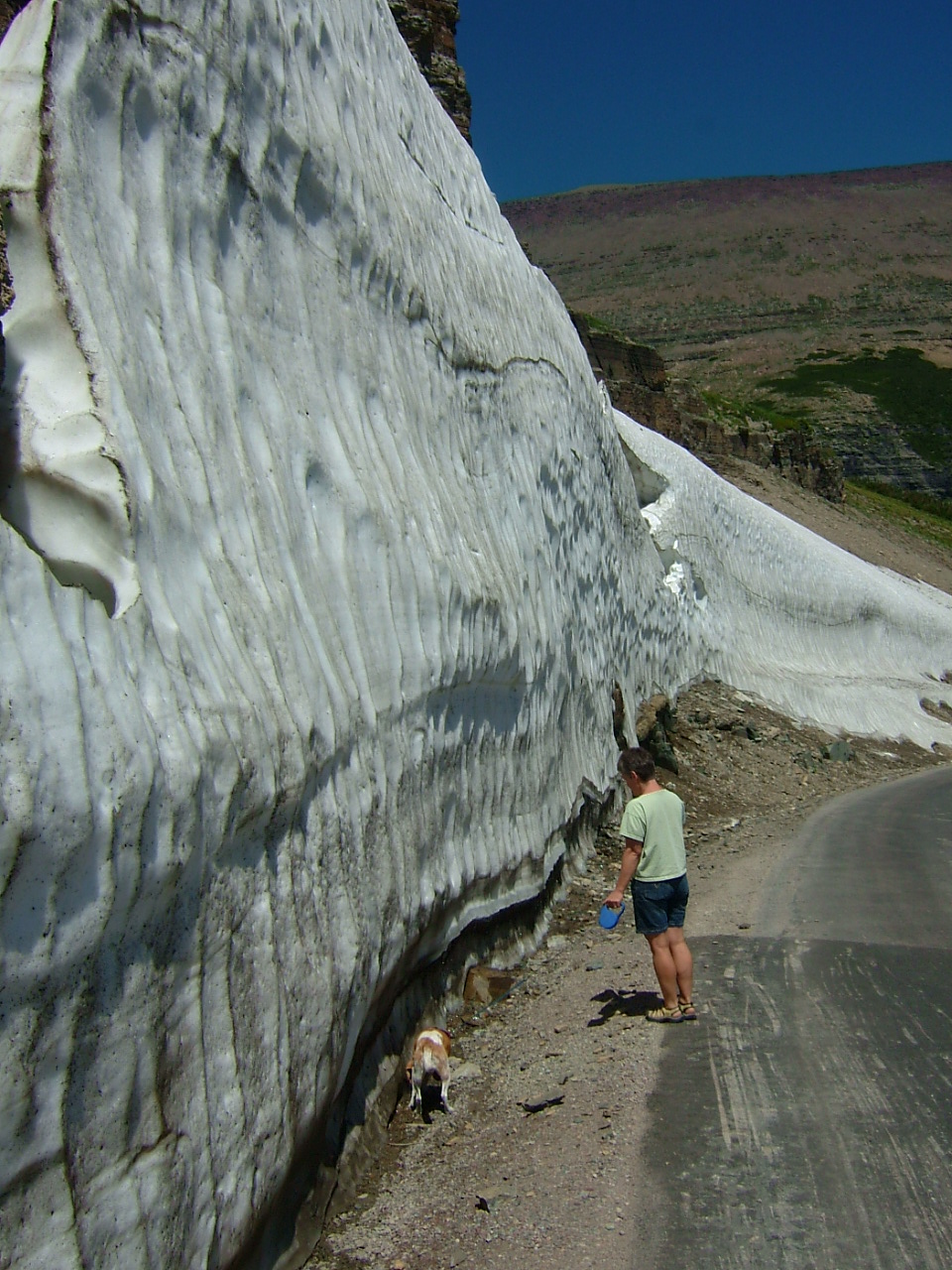 Hiking trails thread throughout the park, of all lengths and difficulty. Rangers can certainly make recommendations and will guide you as to safety. This park is teeming with wildlife and you want to be sure every encounter is a good one. Some of our favorite hikes led us to gorgeous waterfalls.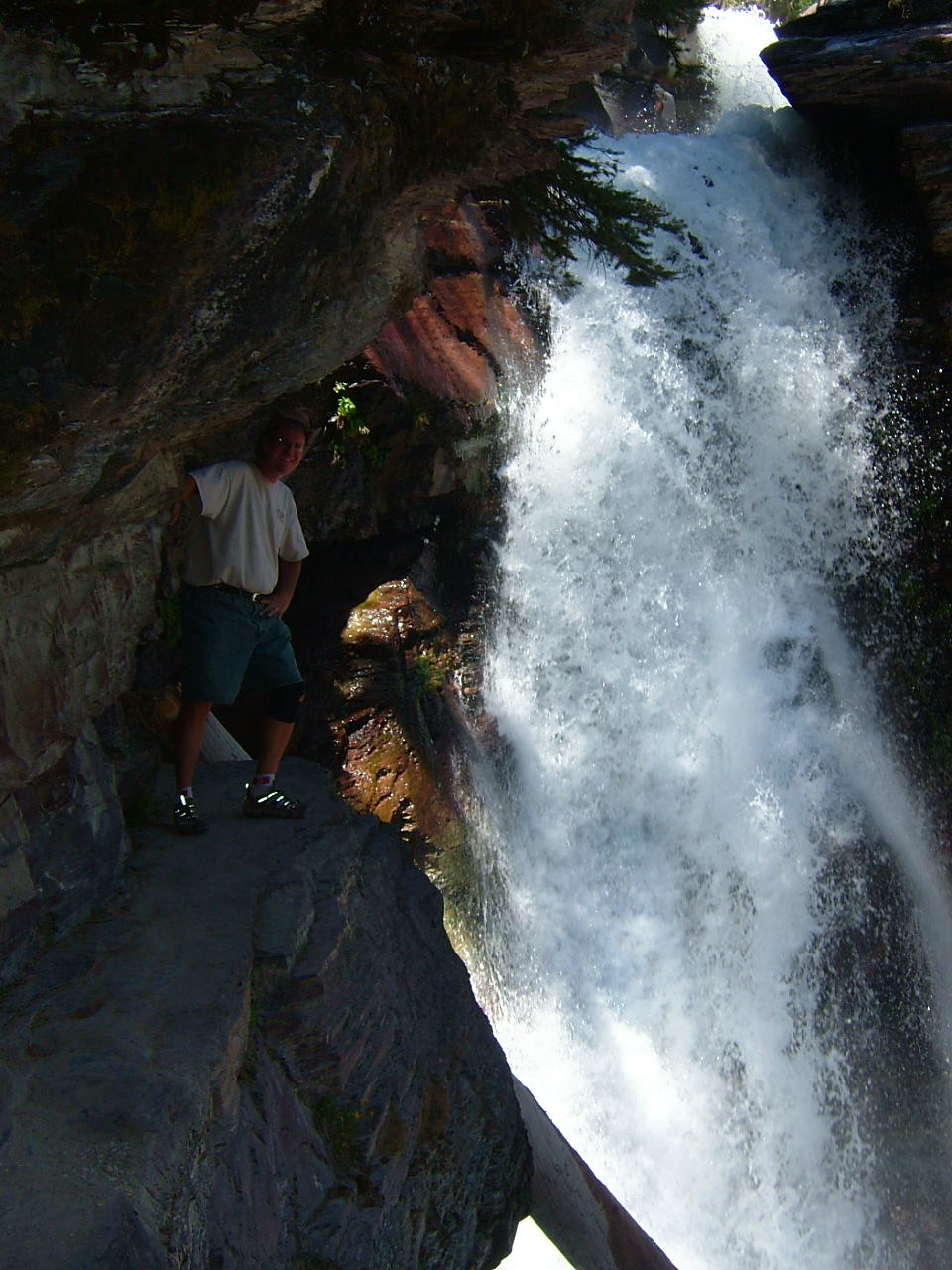 If you like water, you can't go wrong at Glacier National Park. There are over 700 lakes and you can fish in any of them. No license required! It's also a great place for boating, just be aware that you have to go through inspection before you launch to protect the lakes from invasive aquatic species.
Other activities include horseback riding and in season, cross-country skiing. The park is really an outdoorsman's dream!
No matter how long you stay at Glacier or what you do, you can be sure that you will make long lasting memories.
Need Help Planning Your Visits?
If you would like to explore this or other National Park Units, but need a bit help in the planning, please give us a call at (480) 609-3978. We are happy to offer customized trip planning.
#FindYourPark
#SeeAmericaFirst
Skip back to main navigation