Canyonlands National Park: Number 1 of the Big 5
Canyonlands National Park is one of the big 5 national parks in Utah, but the least visited. It is definitely a place where you can escape the crowds. Compare Canyonlands' annual visitation of some 750,000 to the other National Parks in Utah:
If you like to get away from it all and experience nature, you can understand the allure of Canyonlands National Park.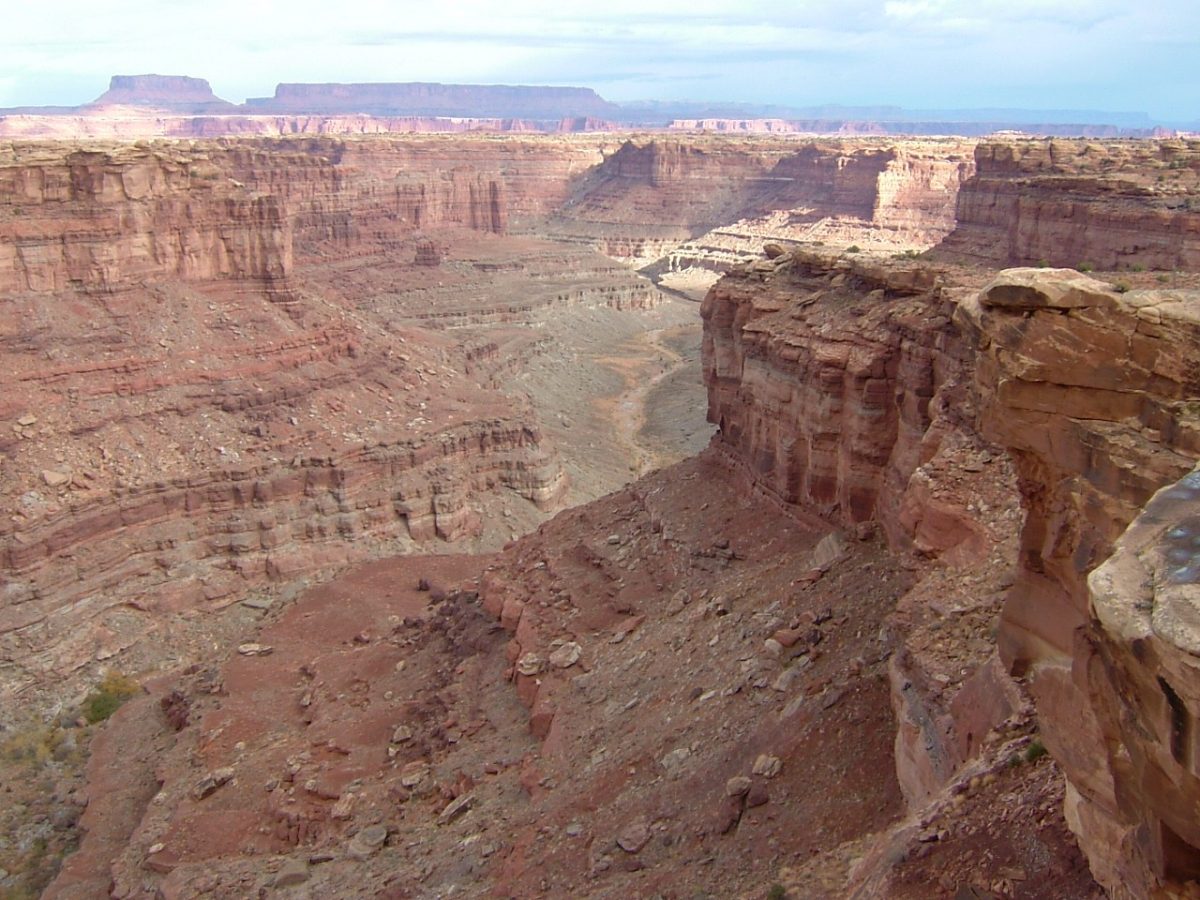 About Canyonlands National Park
Established in 1964, Canyonlands National Park encompasses 337,598 acres of land in southeastern Utah. It is a land carved by rivers – both the mighty Green River and the Colorado River flow through the park. It is a land of stunning rock formations – colorful spires, buttes, mesas and canyons. It is also a land of the ancients – petroglyphs and rock art marking their passage.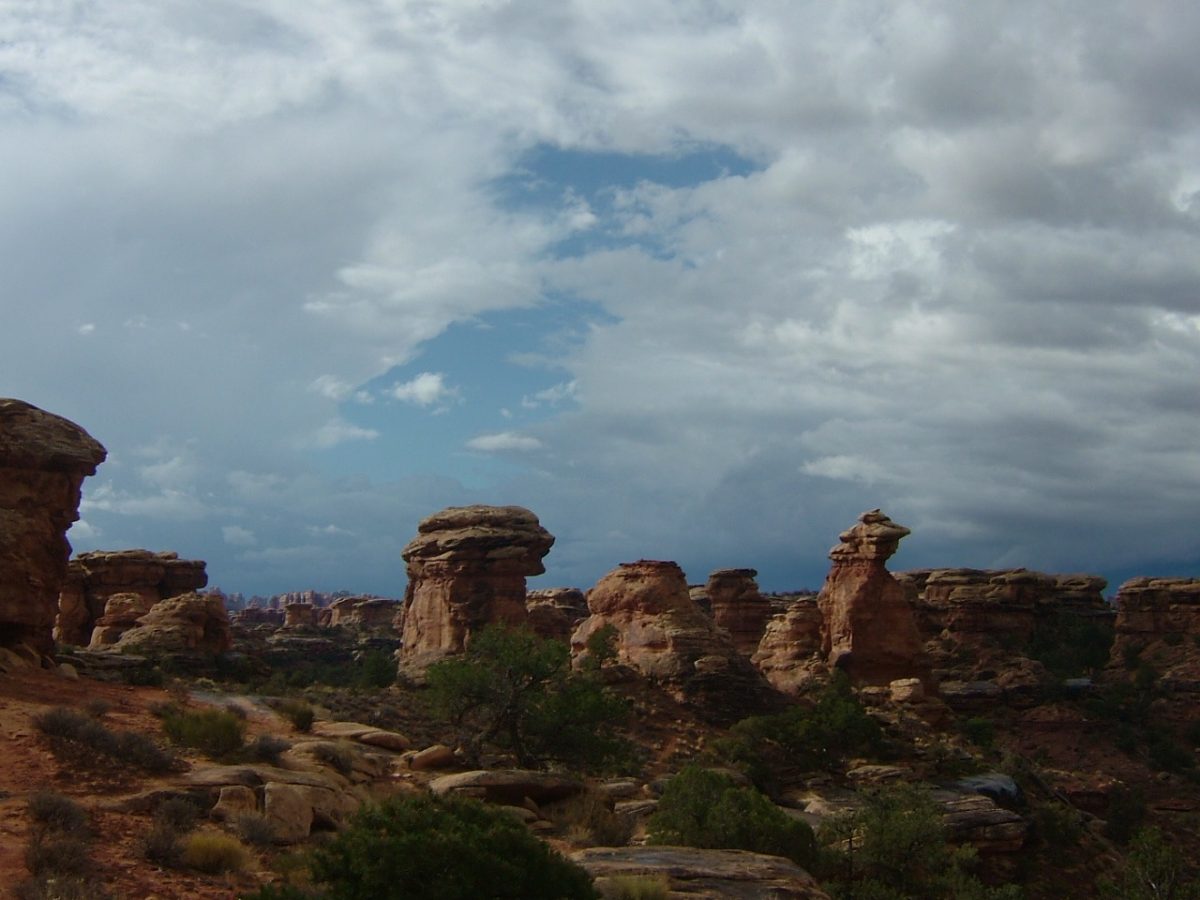 Canyonlands National Park is a haven for anyone who likes the outdoors. There is great camping, hiking, rock climbing and whitewater rafting, plus tons of off-road 4 wheel drive roads. In fact, the most technical 4WD road in Utah is Elephant Hill.
There are four distinct "districts" of Canyonlands National Park and they are not connected. In fact, on any one trip, you will probably only be able to visit one area.
Island in the Sky
The most accessible district is Island in the Sky. You can make this a day trip from Moab; it is only about a 30 mile drive from there. Along with the visitor center, sightseers are able to drive on paved roads to scenic overlooks where you can look out over the canyon and see both rivers.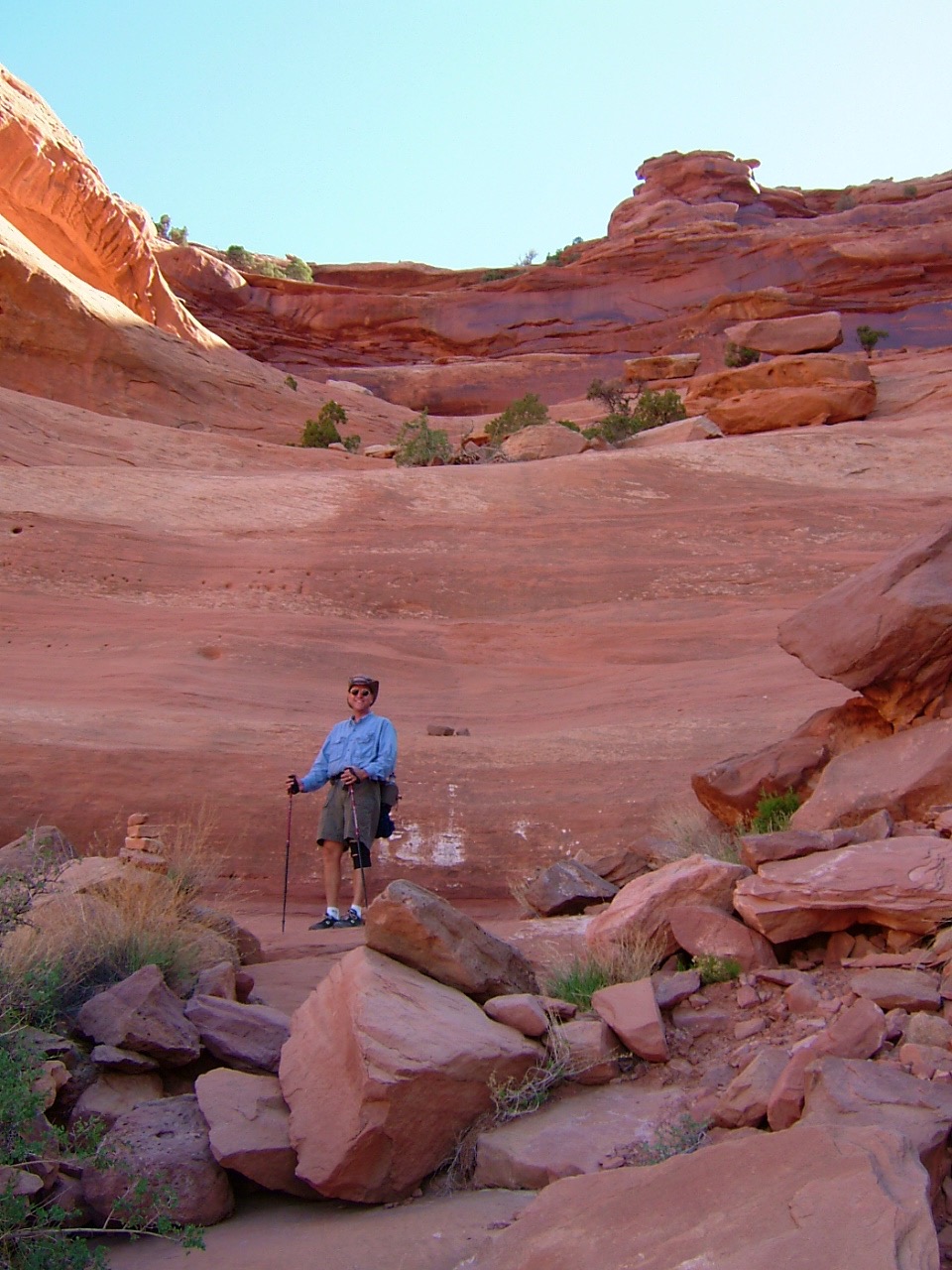 There are also lots of hiking trails and a first-come, first-served campground in the park. We drove out there just hoping there would be a spot for us – and there was! The national park campground is very nice, located right at the Green River overlook.
There is also a state park campground just outside the park. If you like to camp and hike, Island in the Sky is a great choice for your visit.
Needles
The Needles district is a bit harder to get to. It might still be a day trip – it is 75 miles from Moab on paved roads. There is just one road in and out, passing by Newspaper Rock State Historical Monument. This isn't in the national park, but it is worth stopping to see the petroglyphs. It is also fun to watch the rock climbers there.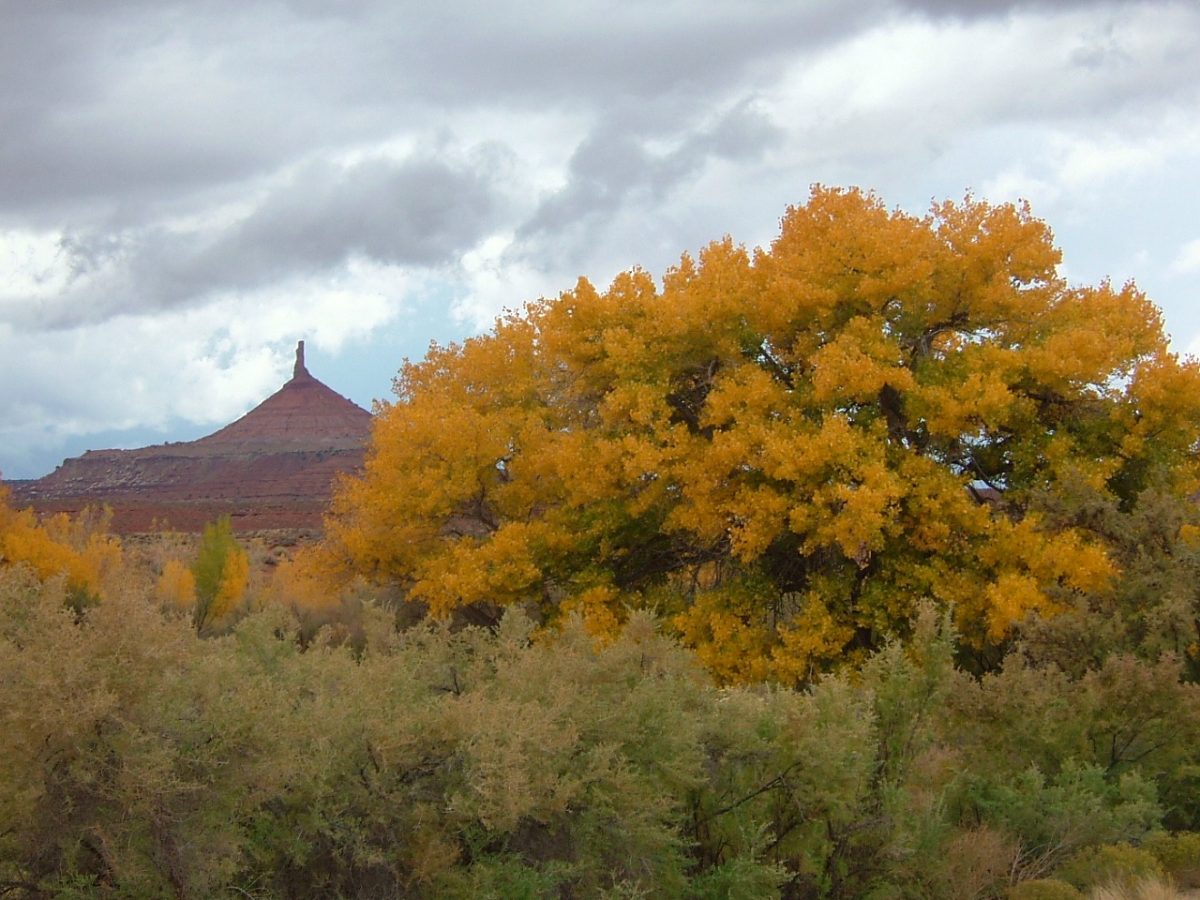 Horseshoe Canyon
Added to the park in 1971, this unit is to the northwest and a 2.5 hour drive from Moab. It is day use only, requiring a 7 mile hike to reach the main attraction – the ancient rock art this section preserves. We haven't yet been to Horseshoe Canyon but it sounds like it is worth the visit. There is camping just outside, on BLM land.
The Maze
This is another part of Canyonlyands that we have not yet visited. It is known to be the most isolated and remote region in the United States. They say that most visitors there, on foot or by 4WD, will stay at least 3 days and most more. Sounds like our kind of place!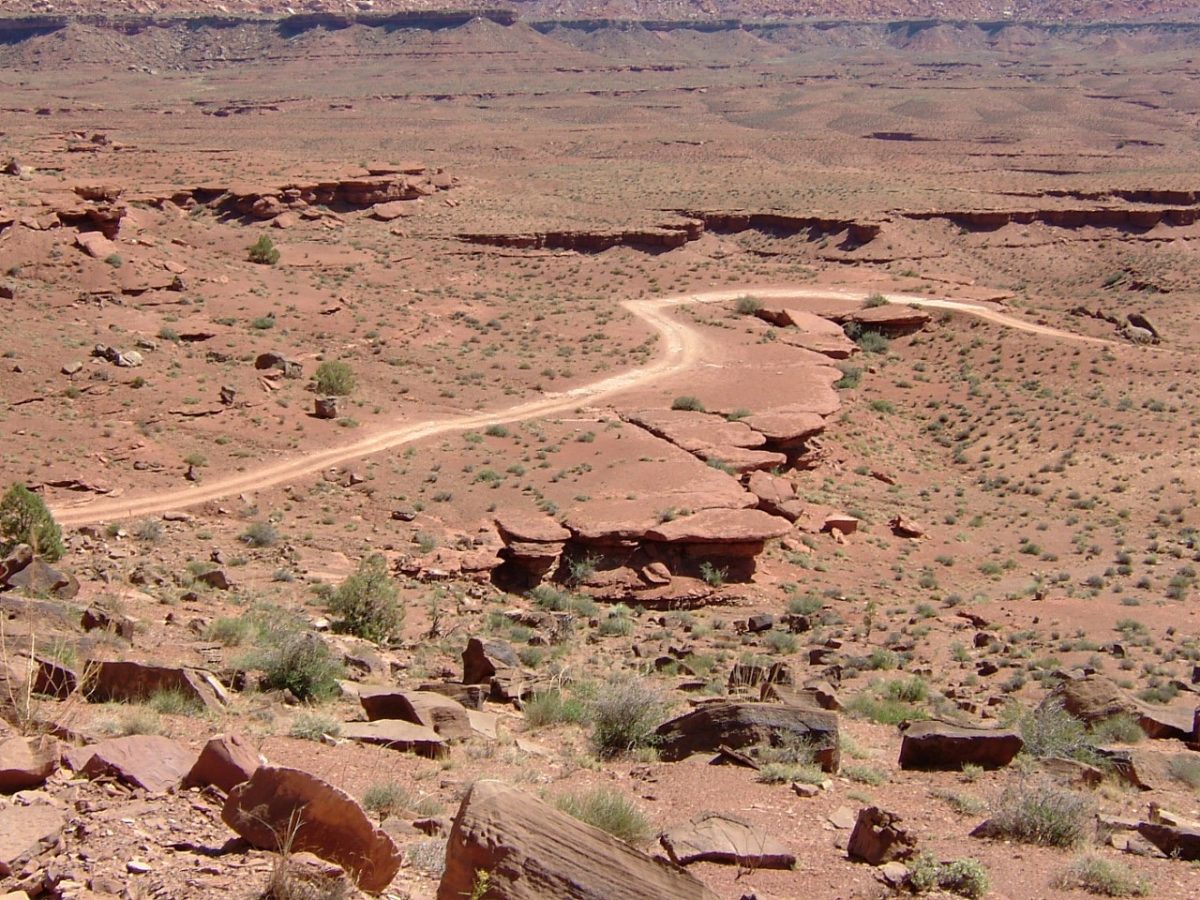 We have visited Canyonlands two times and feel we have only touched on what it has to offer. Stay tuned… we'll be going back!
Need Help Planning Your Visits?
If you would like to explore this or other National Park Units, but need a bit help in the planning, please give us a call at (480) 609-3978. We are happy to offer customized trip planning.