Driving to Cabrillo National Monument in southern California, we weren't expecting to see row upon row of white headstones on both sides of the road. Cabrillo National Monument is located at the southern tip of Point Loma, but to get there you drive through Fort Rosencrans National Cemetery, the final resting place for over 100,000 souls.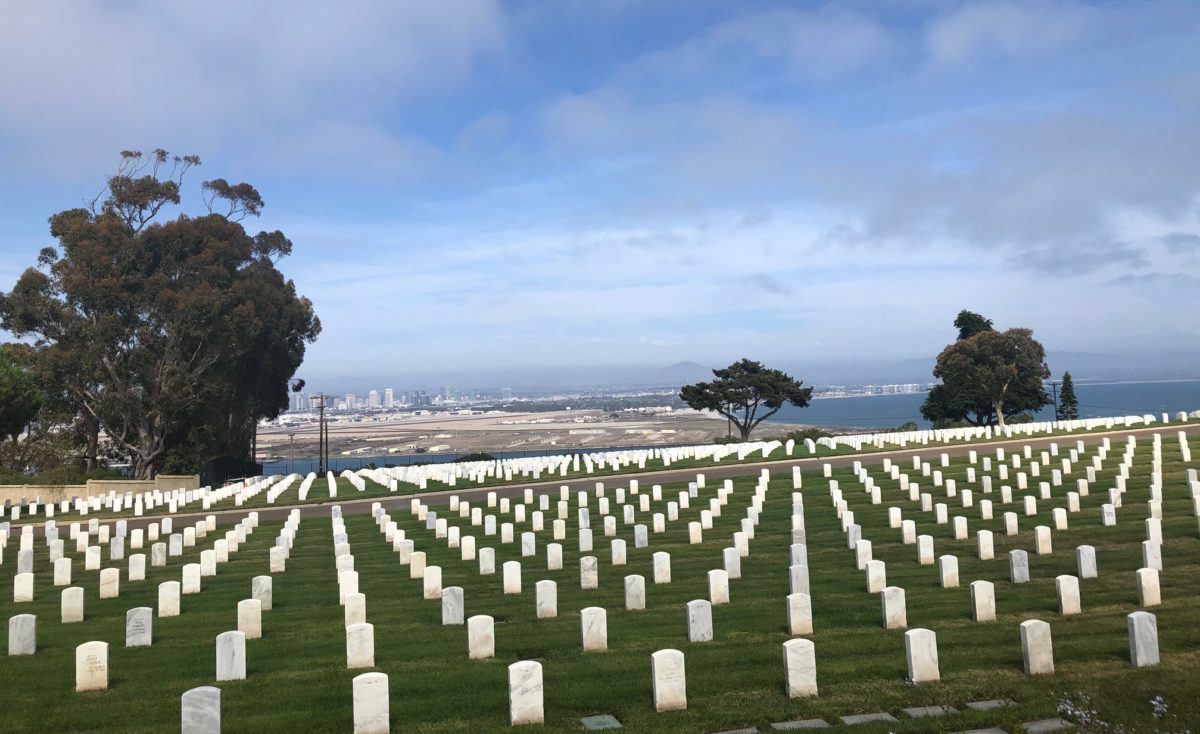 Fort Rosencrans was an army coastal artillery station, active during both world wars. Today Point Loma is the site of a naval base. They kindly open the road between 9 am and 5 pm each day so that visitors can visit Cabrillo National Monument and the tide pools below.
Cabrillo National Monument
Cabrillo National Monument marks the landing site of Juan Rodriquez Cabrillo, the first European to set foot on what is now California; entering San Diego harbor on September 28, 1542.
The road ends at a large white statue of Cabrillo; seemingly guarding the entrance to San Diego harbor. The volunteer who took us on a tour told us that not much is known about Cabrillo, including his heritage. At the bottom of the statue, there are two plaques – the first claiming him as Portuguese. Another plaque was put up later, once historians established he was actually born in Spain.
Spanish Conquistadores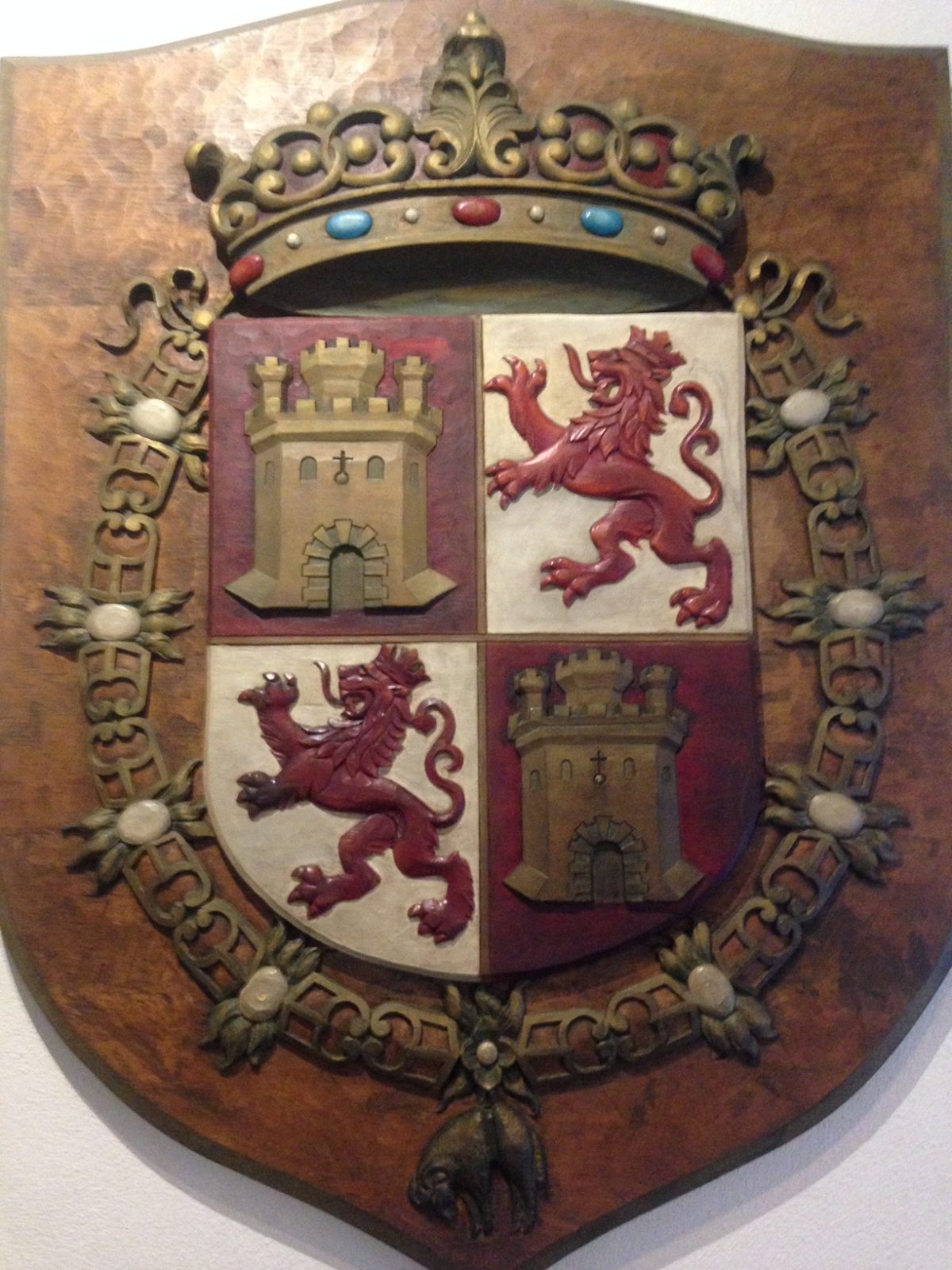 Cabrillo was one of the Spanish conquistadores. We have learned of others – visiting De Soto National Memorial in Florida (we wrote about that one) and Coronado National Memorial in Arizona. Both of these guys had been in search of gold… exploring into the depths of what is now the United States; killing and plundering as they went.
Cabrillo seems to have been much more mellow. He travelled from San Diego and north to what is now Santa Barbara and the Channel Islands. He charted these new territories, gave them names (which got changed by the next guy!) and claimed them for Spain.
While many considered him a failure because he didn't find gold, conquer new lands, or find any easy way for ships to get to China; history knows that his records helped pave the way for future explorers.
It wasn't easy sailing north along the coast. One story the volunteer told us was how Cabrillo encountered strong winds from the north, requiring that he tack back and forth; in one day traveling just a couple miles. It is much easier today with a motor to rely on!
Things to do at Cabrillo National Monument
Along with the statue of Cabrillo, there is a visitor center, book store and theatre. They have a few different movies – one a vintage one about Cabrillo and his life.
From here there are great views of San Diego Bay. You can walk out to the whale overlook and the old Point Loma Lighthouse. This is one of the oldest lighthouses in California, built in 1854, but it was never very effective. On a clear day you could see the light for 26-28 miles, but when the fog rolled in, the light could not be seen! Not much good… so it was closed and another built to replace it.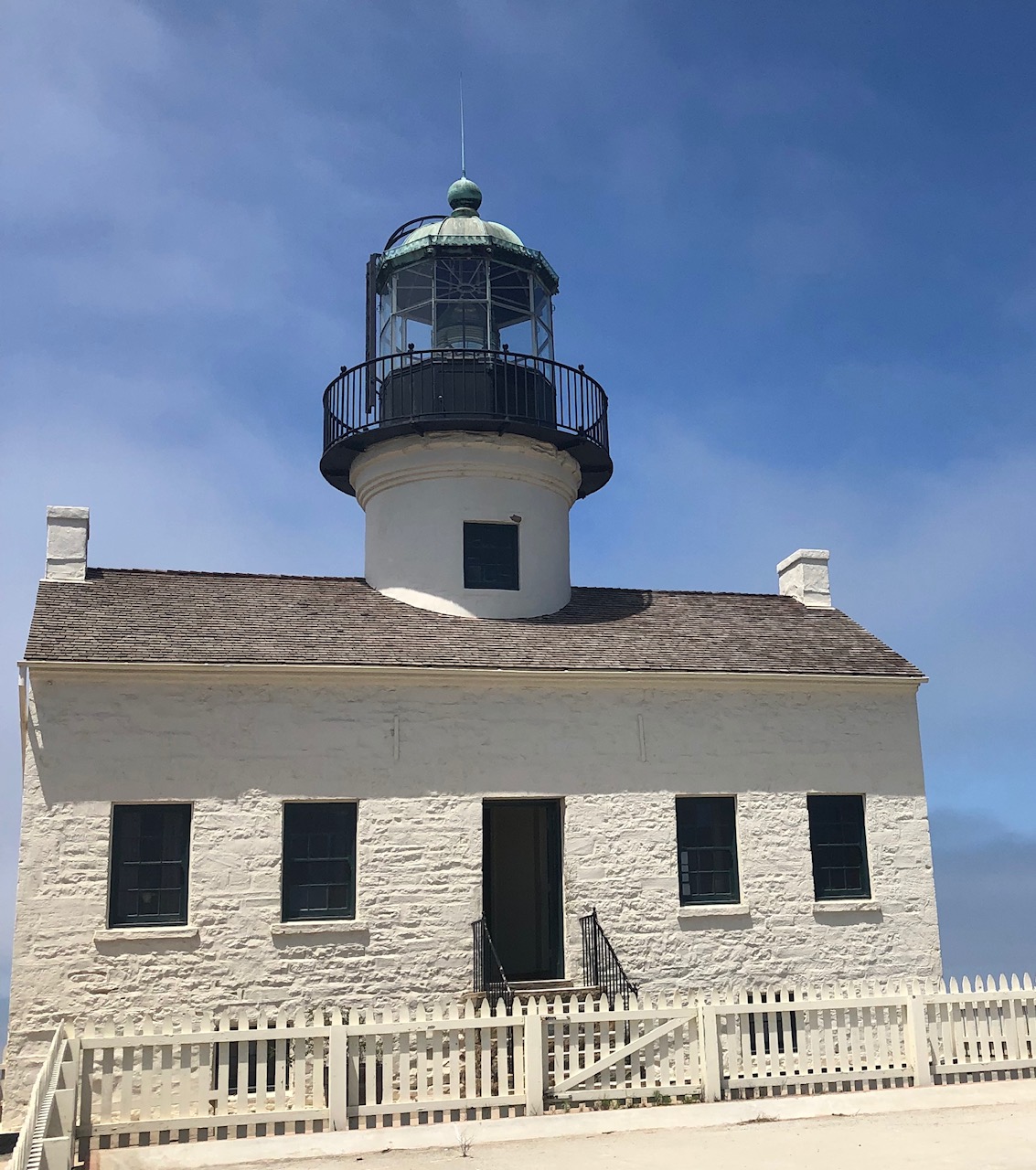 The Bayside Trail begins at the lighthouse and you can take the 2.5 mile round trip through the coastal sage scrub forest with gorgeous views of the bay and the many ships moving around.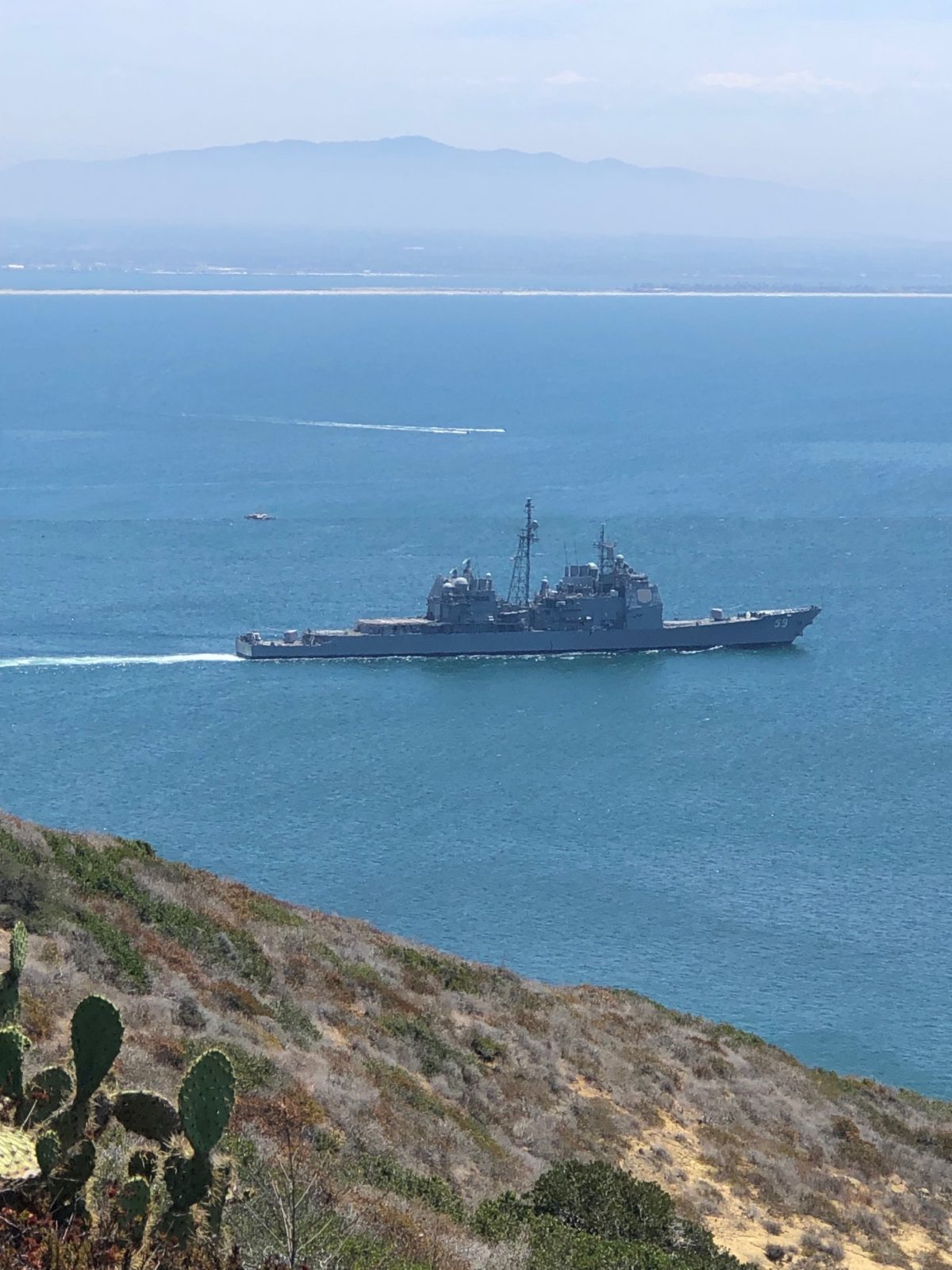 As you walk down the trail you can visit bunkers used in World War I and II; used to guard the harbor. There were searchlights and batteries all around the point. You can visit an old radio station with some really interesting exhibits. More than we expected … we had thought we were visiting a Spanish landing site and found much more!
Other attractions at Cabrillo are the tide pools and the opportunity to whale watch, but you have to time it right. We'll have to return when there is a low tide during the day time; and visit when the whales are migrating.
Regardless of the time you visit, it is a lovely park. Bring your binoculars to watch sea lions in the channel; identify the many naval ships passing by; and see all of the bird life – pelicans, eagles, cormorants and gulls.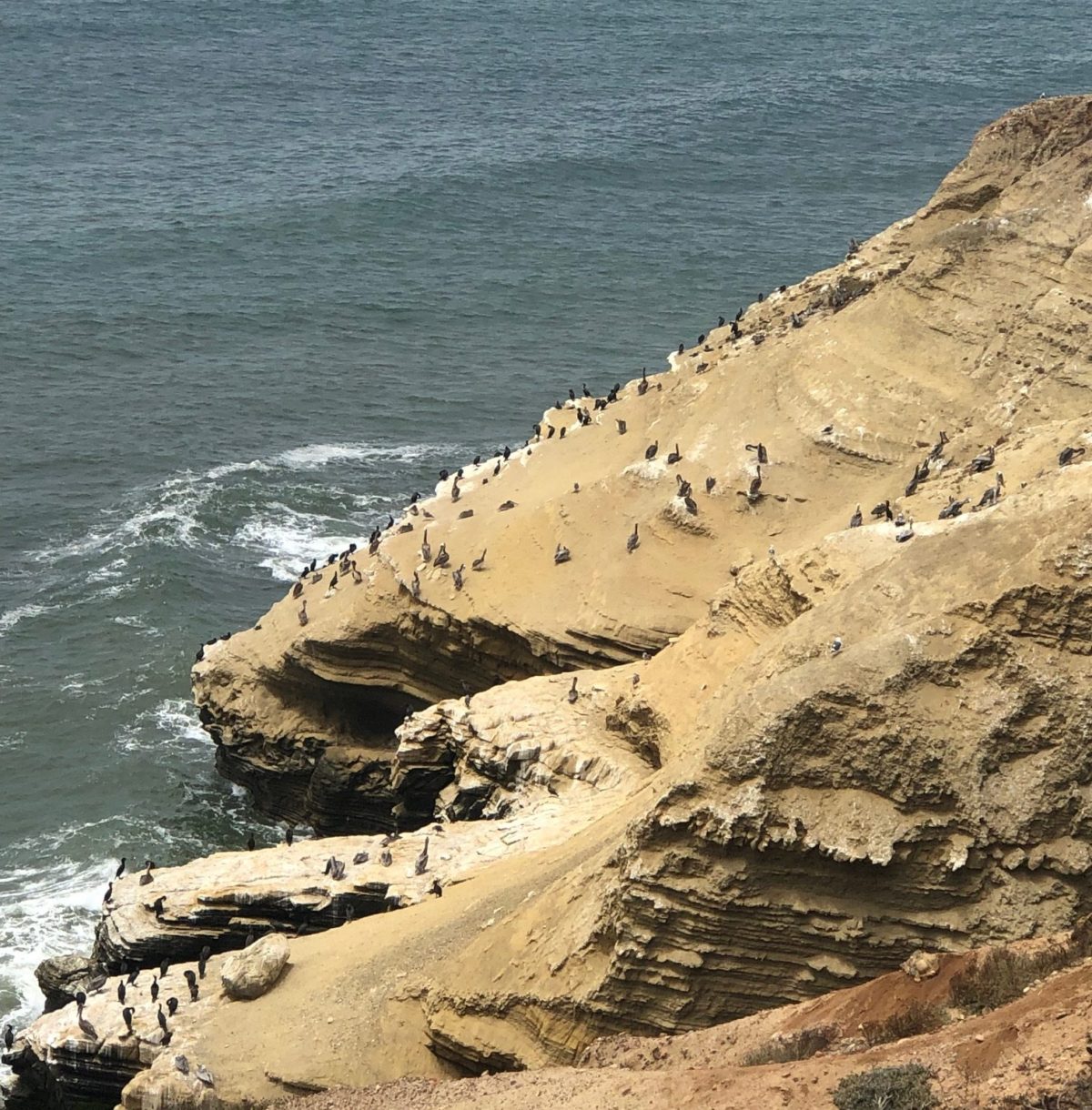 Cabrillo National Monument is much more than the first landing site.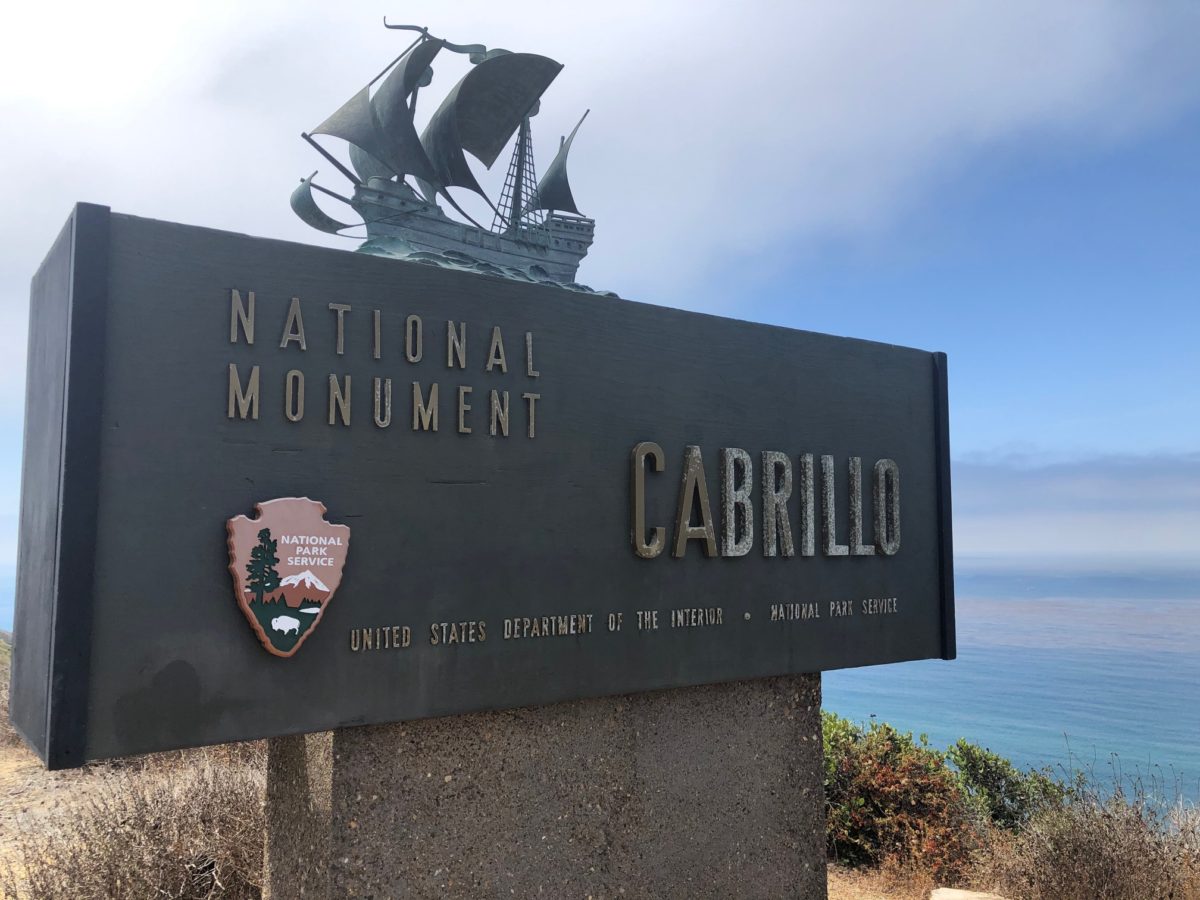 #FindYourPark
#SeeAmericaFirst
Need Help Planning Your Visits?
If you would like to explore this or other National Park Units, but need a bit help in the planning, please give us a call at (480) 609-3978. We are happy to offer customized trip planning.