Clam Chowder and National Park Units
Sunday February 25th is National Clam Chowder Day, a day that makes us think about National Park Units in the New England, and in particular, one of our favorites: Boston Harbor Islands National Recreation Area.
Similar to the Santa Monica Mountains National Recreation Area near Los Angeles, Boston Harbor Islands is another example of a National Recreation Area that protects an area of natural beauty and historic value near a large urban center. It is managed as a partnership between the National Park Service and a number of federal, state and non-profit agencies.
Boston Islands National Recreation Area is a water-based park and includes 34 islands that dot the Boston shoreline. During the summer you will see many sailboats as well as pleasure craft with picnickers visiting remote beaches and exploring tide pools. There are also passenger ferries that connect six of the islands to the Boston Harbor and Hull, Massachusetts.
Not only do the Boston Islands offer recreational opportunities, there are also historic fortifications and lighthouses. Boston has been a thriving seaport since the 1600's and American Indians lived here long before the European settlers arrived. Lighthouses protected ships trying to navigate the tricky shipping channel and forts protected Boston.
Forts
There are two forts that you can visit – Fort Warren on Georges Island and Fort Andrews on Peddocks Island. Facing each other, with just a narrow channel between them, these two forts protected the only deep-water entrance to the port. It seemed as if you could swim from one to the other, but with guns guarding that channel, no warship could sneak by.
Between mid-June and early September, there are commercial ferries that run from Boston Harbor or from Pemberton Point in Hull, Massachusetts. Fees apply.
Hint: If you are taking the ferry, be sure to check the schedules. You will want allow at least a half day to see one island and a full day to see more.
Fort Warren
Fort Warren on Georges Island is one of New England's most historic sites. There is no charge to visit. This pentagonal stone and granite star-shaped fort was built in the mid-1800's and completed after the American Civil War. It defended the harbor from 1860 through the end of WWII. During the civil war it served as a prison for confederate officers and government officials.
Today you can explore the fort and the 28 acre island.
Fort Andrews
Unlike Fort Warren, you cannot go into the structures at Fort Andrews on Peddocks Island, but it is still pretty neat to wander around outside the old abandoned fort. Completed in 1904, this fort guarded Boston Harbor and Quincy Bay, and served as a prisoner-of-war camp in WW II. There is some really nice hiking on this island and it is well worth a visit. If you are inclined, you can also camp here but you will need to make a reservation.
Lighthouses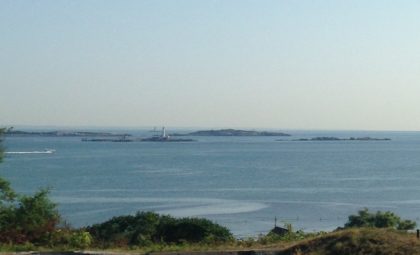 Along with the civil war forts, there are several lighthouses on the islands, protecting mariners from the rocky shores.The most famous lighthouse is the Boston Light on Little Brewster Island. Built in 1716 this was the first and is the oldest lighthouse in the county, and the longest continuously used lighthouse in the United States. Damaged during the American Revolution, the current tower was built in 1783.
You can only see the Boston Light on a scheduled tour that starts from the Boston Harbor. Reservations are required.
Boats cruises will pass other lighthouses – Graves Light and Long Island Head Light – but these are not open to the public.
Other National Park Units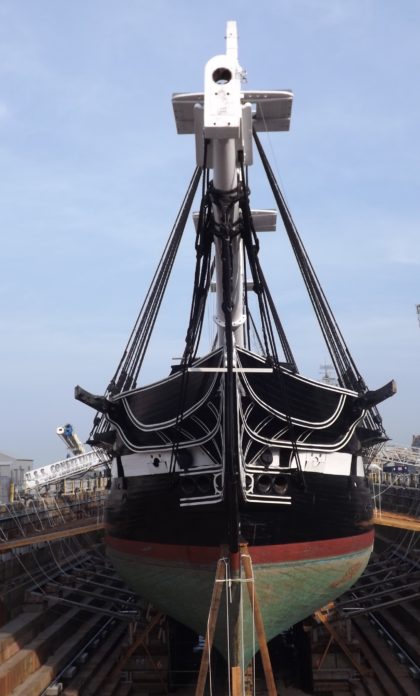 While you are in the Boston area, there are many other National Park Units to visit. These include:
Frederick Law Olmsted National Historic Park, a tribute to the founder of American landscape architecture
Of course, along with national park units, the Boston area is teeming with history and culture. It is a great place to visit. Check out the visitor guide before you go.
Paragon Carousel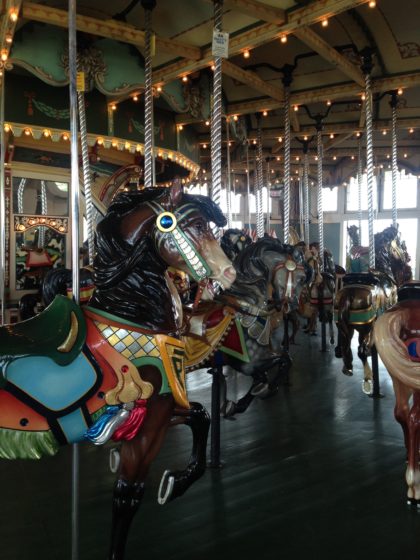 One of our favorite stops was the Paragon Carousel. If you take the ferry to the islands from Hull, or if you are looking for a fun side trip, make a stop at Nantasket Beach. It is a gorgeous beach… one of those wide sandy beaches that just goes on and on.
We love beaches, but the highlight is the Paragon Carousel, built in 1928 and being lovingly restored. Listening to the organ and riding the carousel horses will take you back in time…
Clam Chowder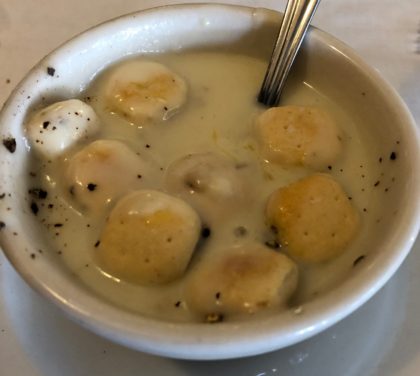 Oh yeah, back to Clam Chowder… you'll find a great bowl of chowder at Schooner's, right across from Nantucket Beach. They have won dozens of local competitions. Or, if you are in Boston, drop by Legal Seafoods for their world-renowned chowder.
New England Clam Chowder is just one of the many varieties of clam chowders – the white creamy one we all know and love.
Makes us hungry just thinking about it. Time to go eat:-)
#NationalClamChowderDay
Skip back to main navigation