San Francisco Maritime National Historical Park
We have to admit… the day we visited San Francisco Maritime National Historical Park it was dreary and wet. But to some extent this added to the allure of seeing the old ships floating alongside the dock, fading into the grey skies. The waterfront was also much less crowded than it normally would be. The rain kept all but the most intrepid tourists indoors.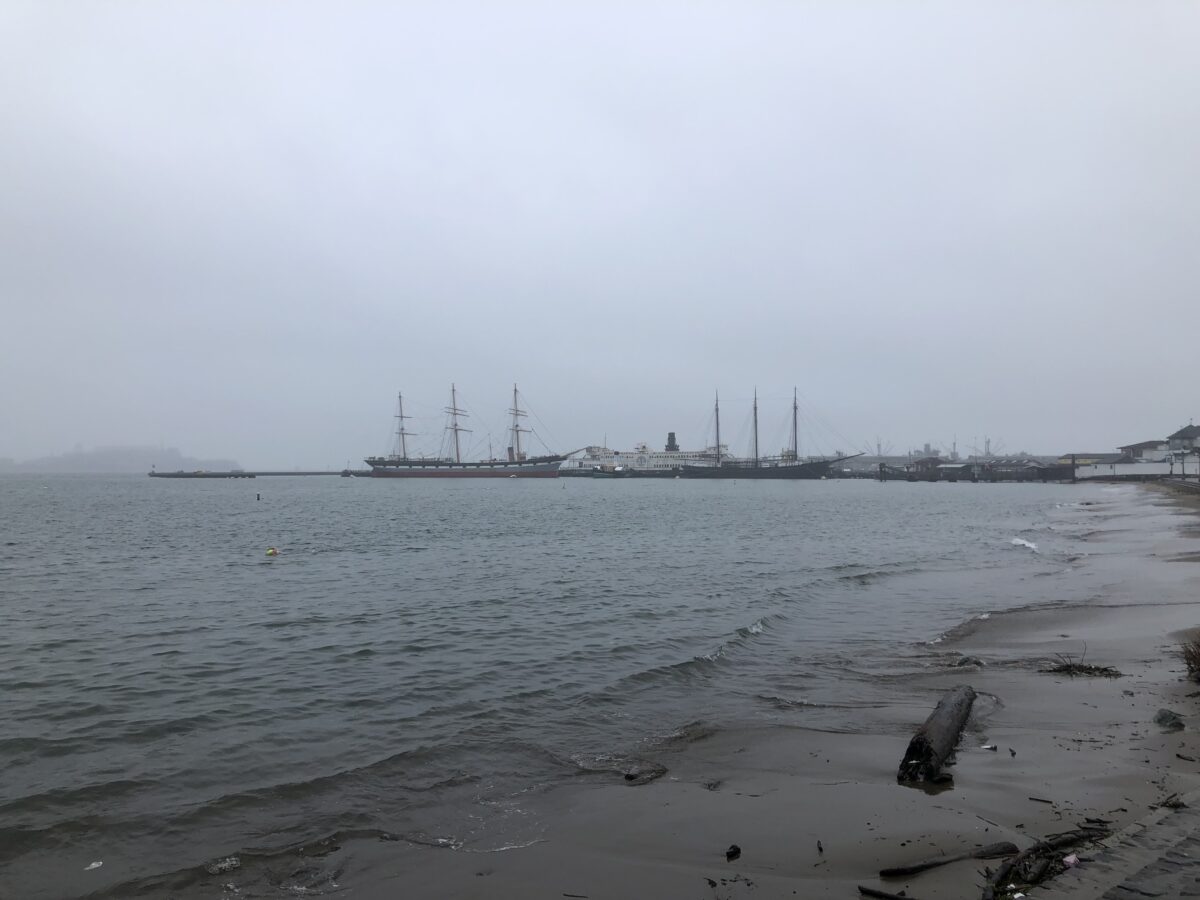 Historic Ships
Hyde Park Pier is home to a fleet of historic ships, built between 1886 and 1914. The pier is itself part of history; before the Golden Gate Bridge was built, people depended on ferries to get from San Francisco to Sausalito. In fact, Hyde Park Pier was designated part of U.S. Route 101 and U.S. Route 40!
One of the ships you can see at the pier today is the Eureka. It began its life as a freight car ferry, but ended up operating as a car ferry right from this pier. There are some great old photos on display.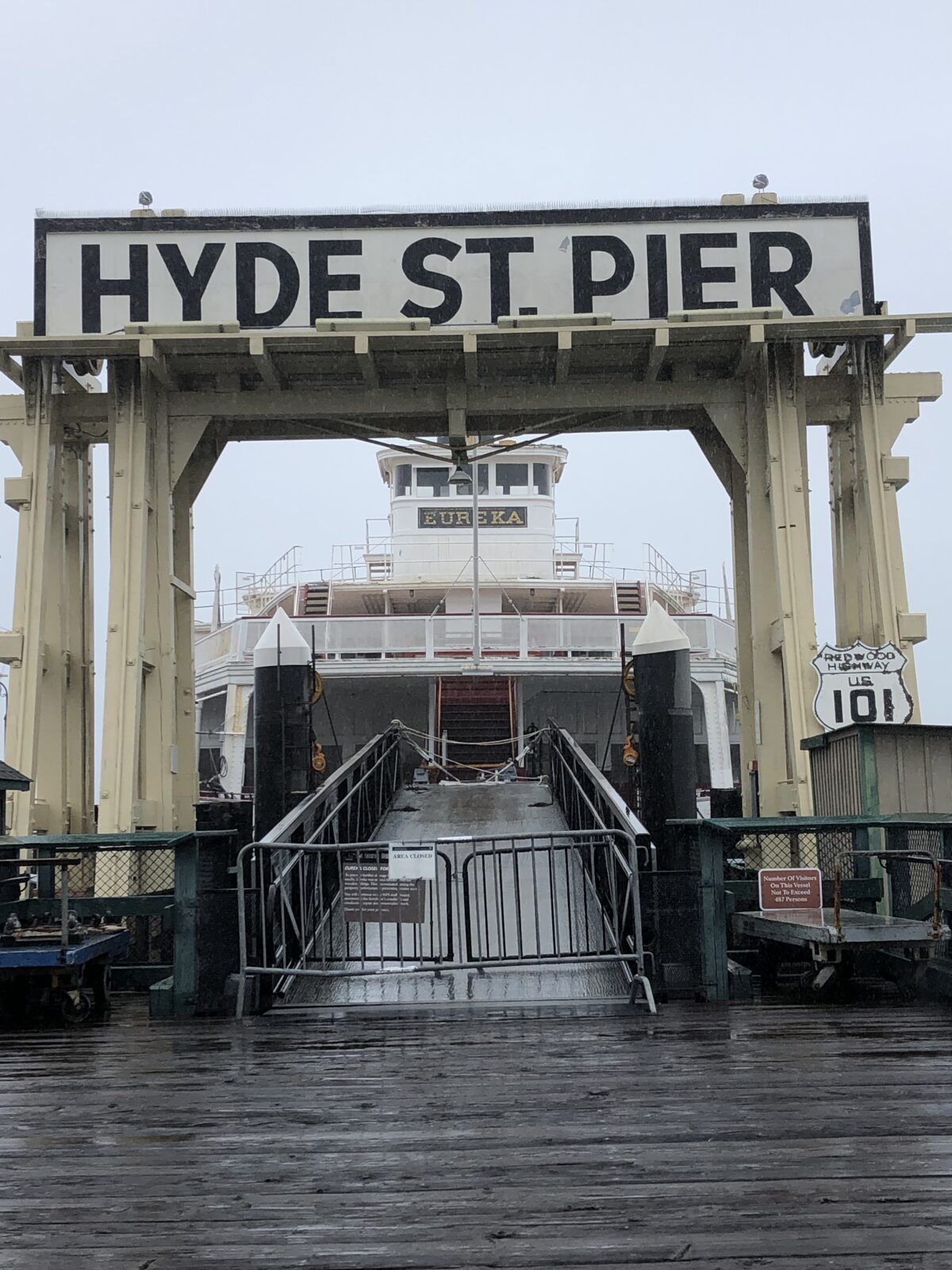 Another fun vessel on the pier today is the San Francisco Bay Ark – an old houseboat built in the 1890's. Although houseboats are common today, we hadn't really thought of folks spending their summer vacations on a houseboat in those days. There is even a fireplace on board.
Other vessels include schooners and tugs, plus an old paddle-wheeler.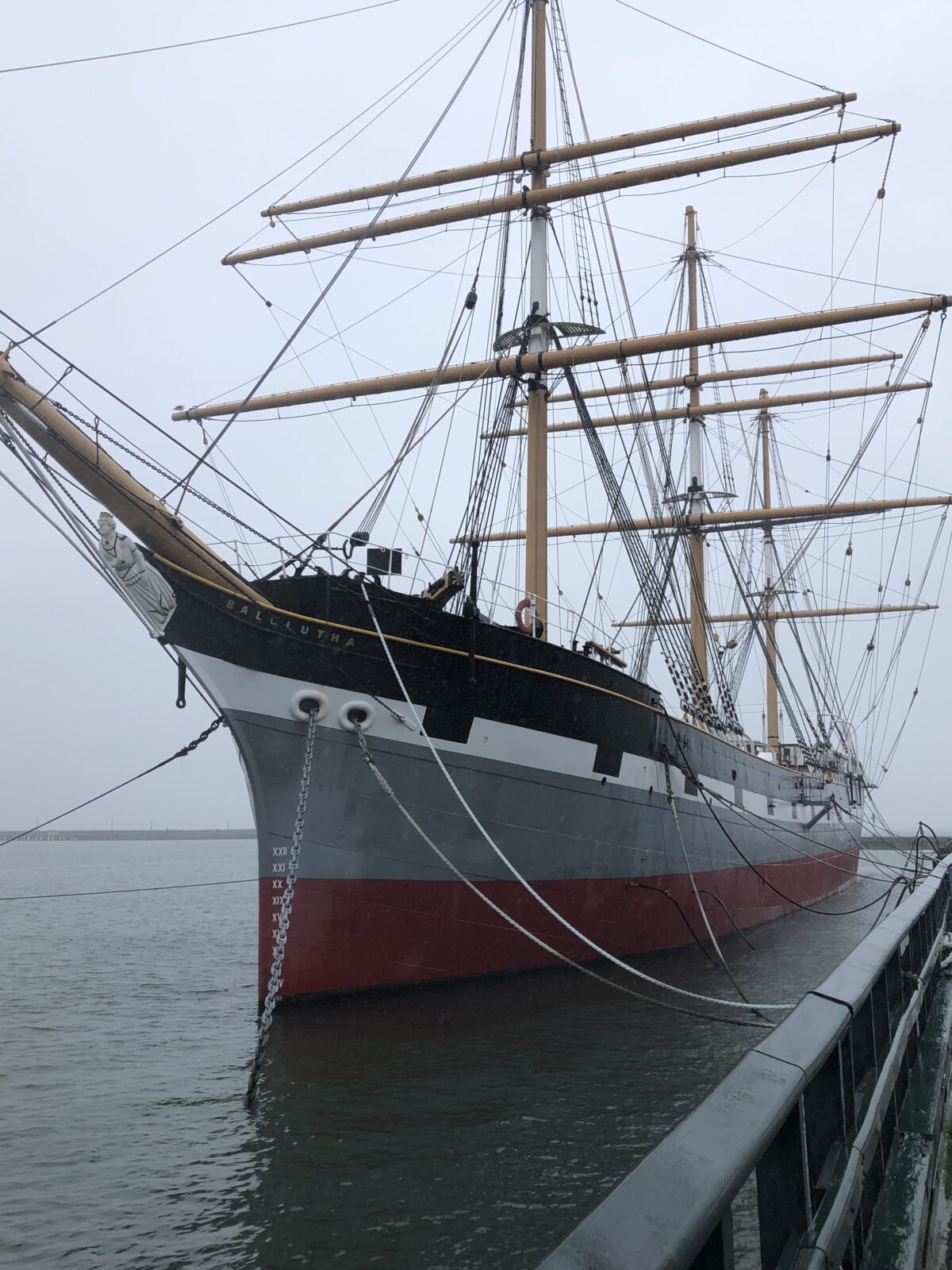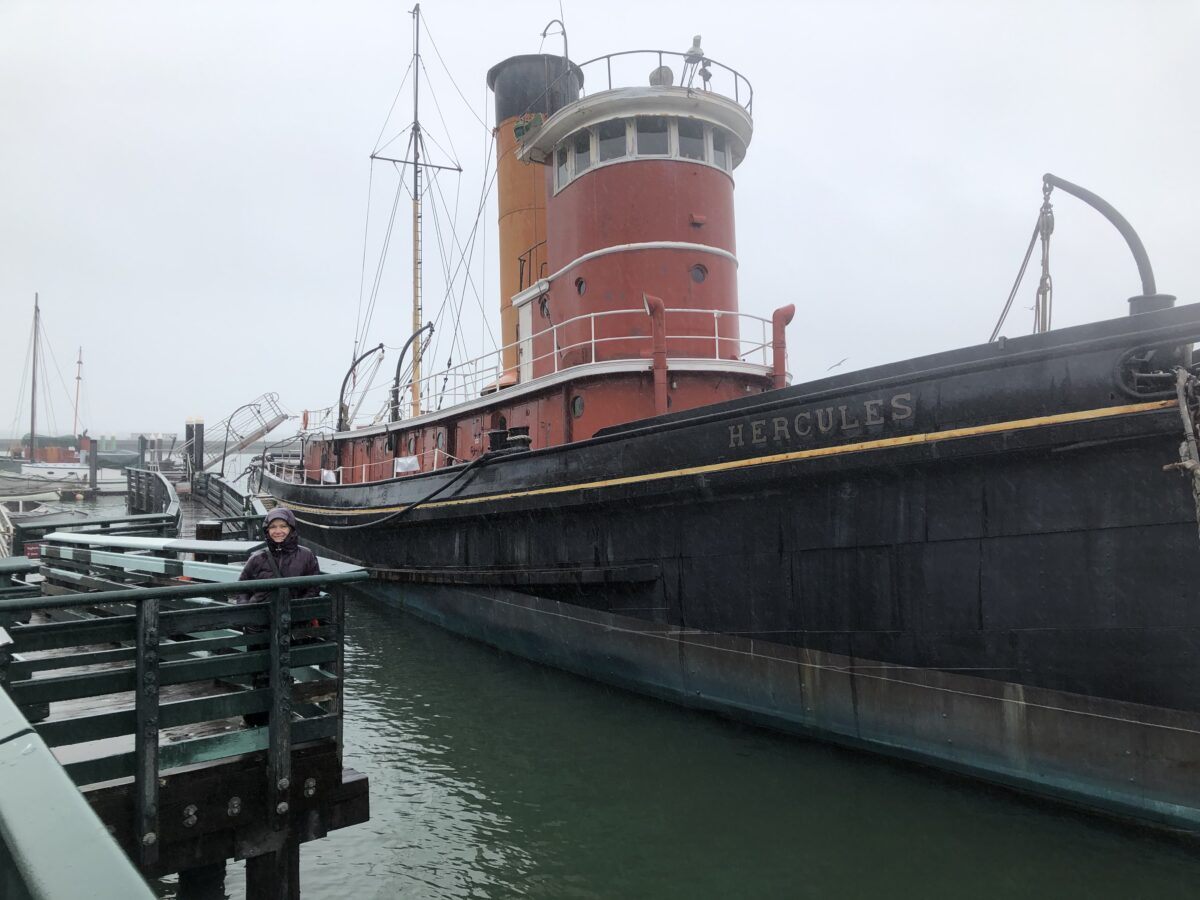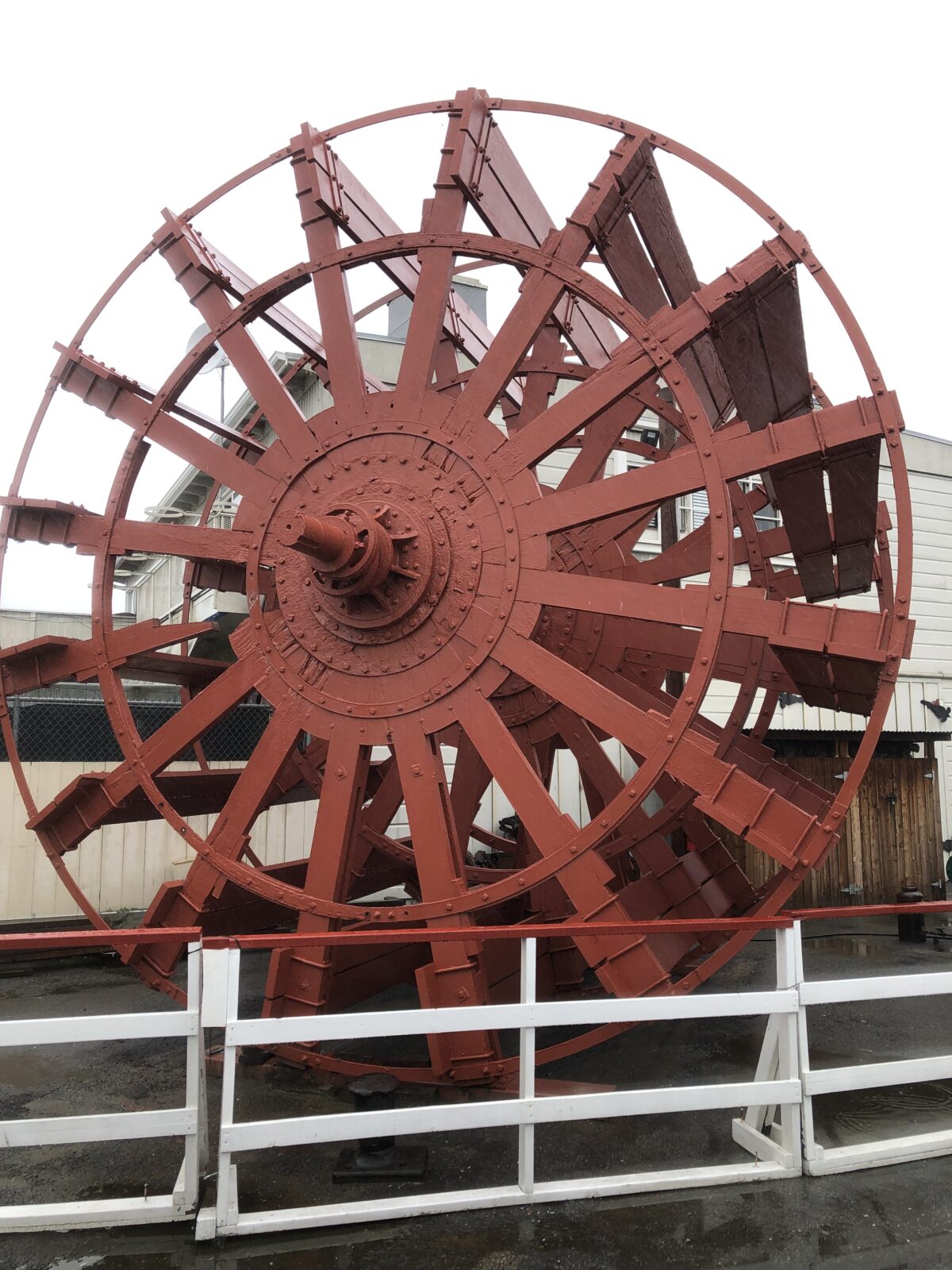 Unfortunately when we went, we were able to go onboard just one of the ships. The others were only open to visit on limited dates / times. Maybe that means we will have to go back.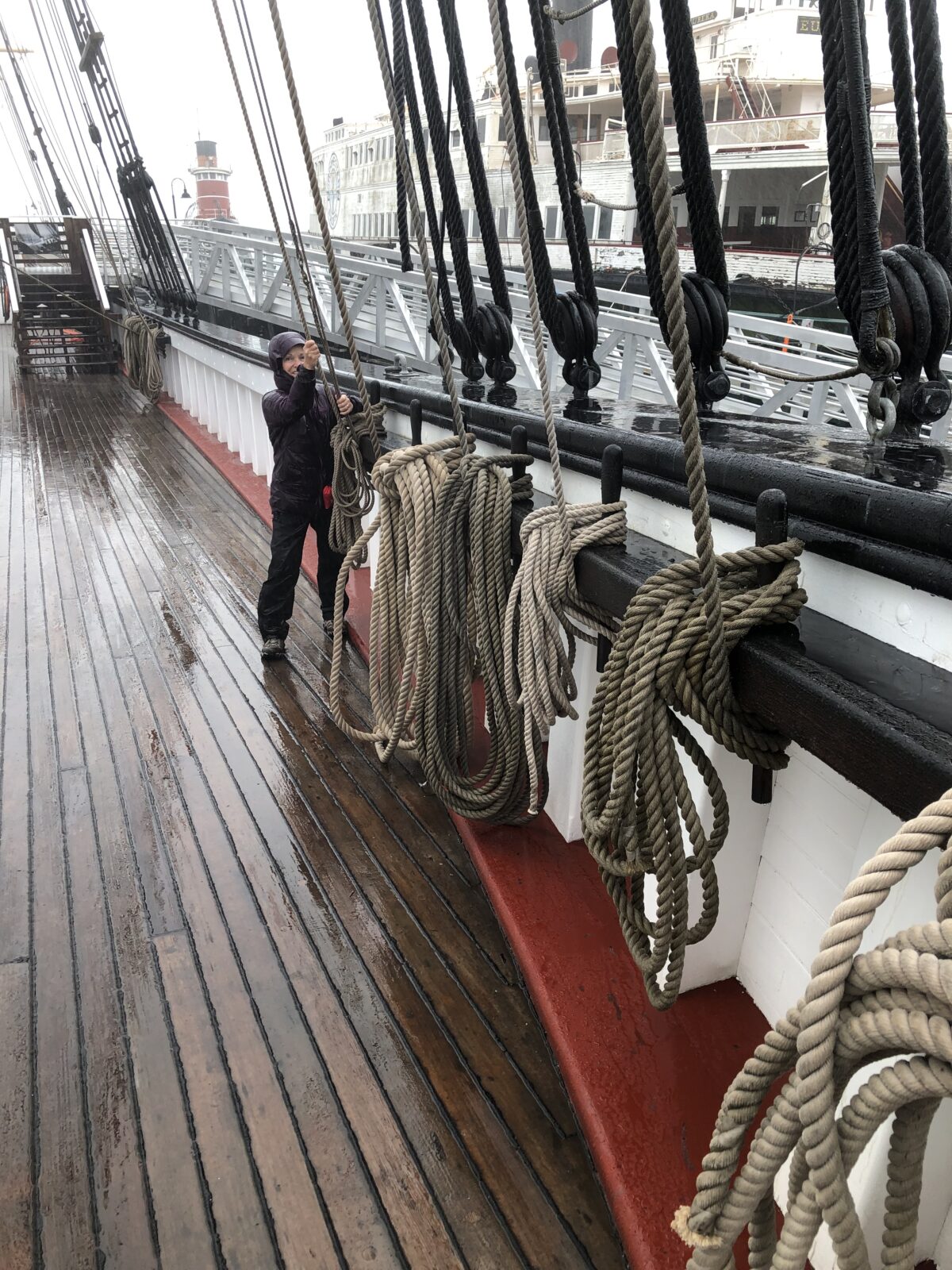 Maritime Museum
The Maritime Museum is just down from the pier, housed in the Aquatic Park Bathhouse building, one of the most unique structures in the Aquatic Park Historic Landmark District. It was built in 1939 by the WPA, designed to look like an ocean liner.
The most interesting exhibit was about Kenichi Hori – one of the first few people to make a solo crossing of the Pacific Ocean, non-stop. His tiny vessel – The Mermaid – was on display plus things like the list of provisions he had on board. It's hard to imagine packing for a 3 month journey. Unfortunately he didn't pack a passport or any money, so when he landed in San Francisco he was arrested. But in recognition for his feat, the mayor gave him a 30 day visa and the key to the city.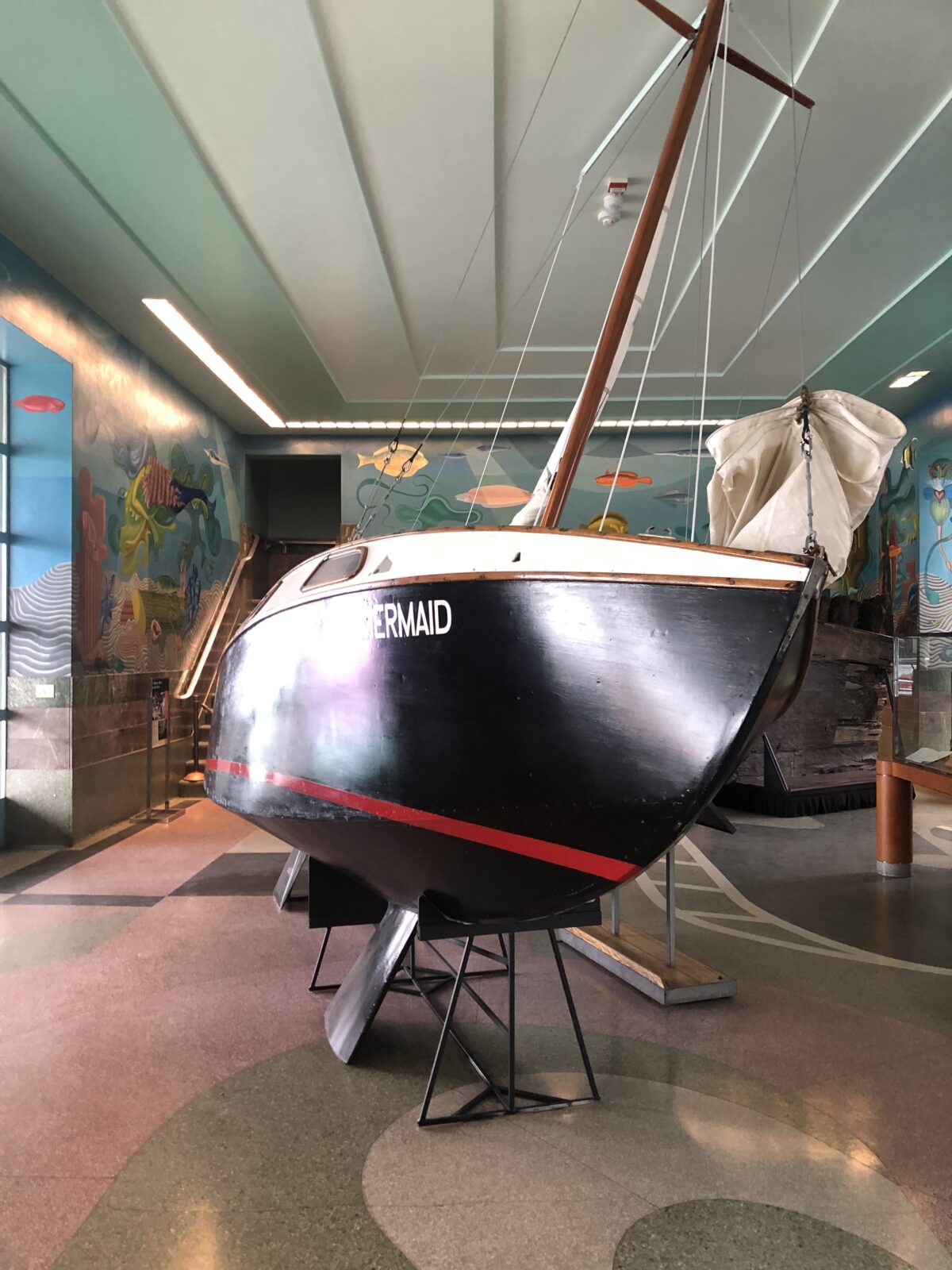 Visiting San Francisco Maritime National Historical Park
A visit to San Francisco Maritime National Historical Park will likely be only a part of any day spent in San Francisco. The visitor center is in the famous Fisherman's Wharf district. (You won't want to miss clam chowder in a sourdough bread bowl.) Plan to spend some time wandering. Fort Mason, Pier 39, Ghirardelli Square, the Coit Tower, Alcatraz Island and open air trolleys are just a few of the places to see and do.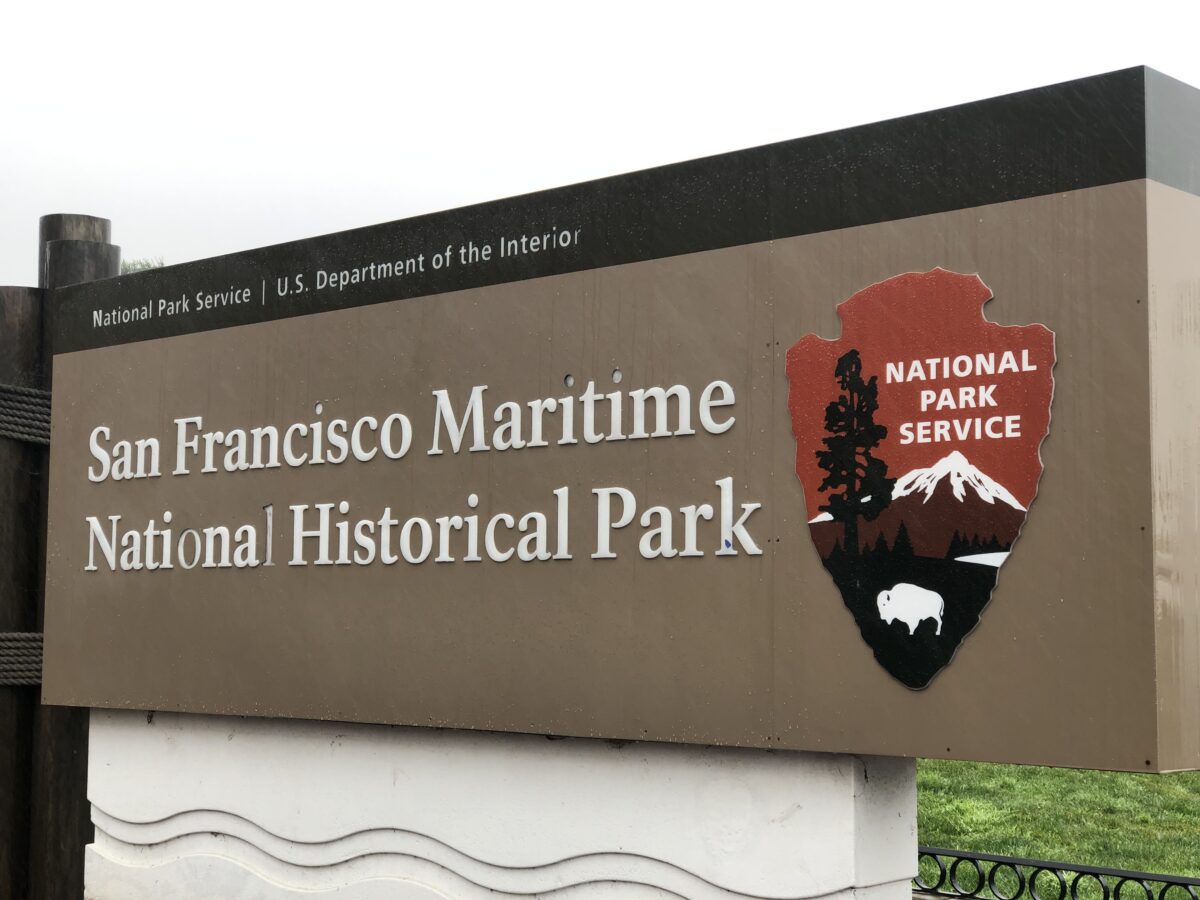 Need Help Planning Your Visits?
If you would like to explore this or other National Park Units, but need a bit help in the planning, please give us a call at (480) 609-3978. We are happy to offer customized trip planning.
#FindYourPark
#SeeAmericaFirst