The Christmas season is upon us and it makes one think about the huge role that religion, and in particular Christianity, played in history of the American southwest. Salinas Pueblo Missions National Monument captures some of this.
This is where Spanish missionaries worked to convert the native Pueblo Indians to Christianity.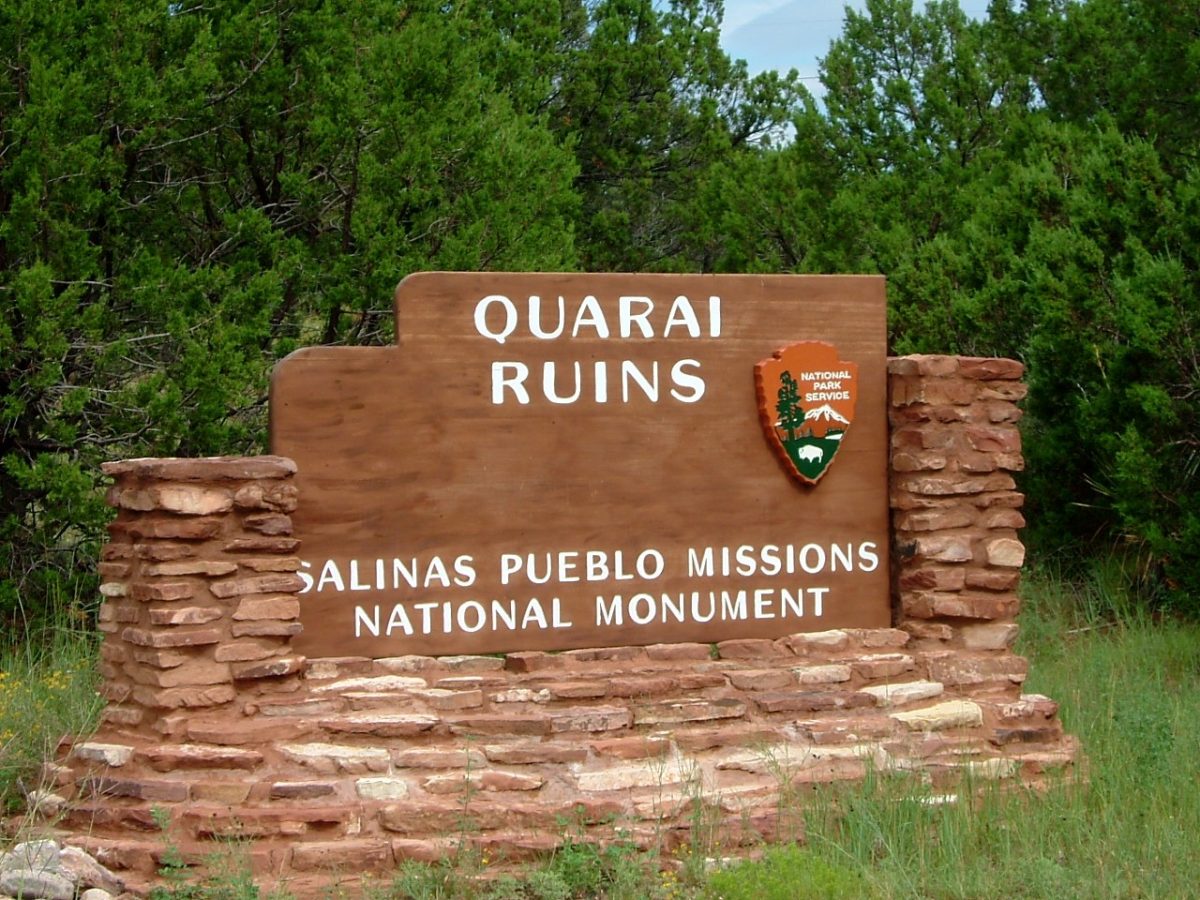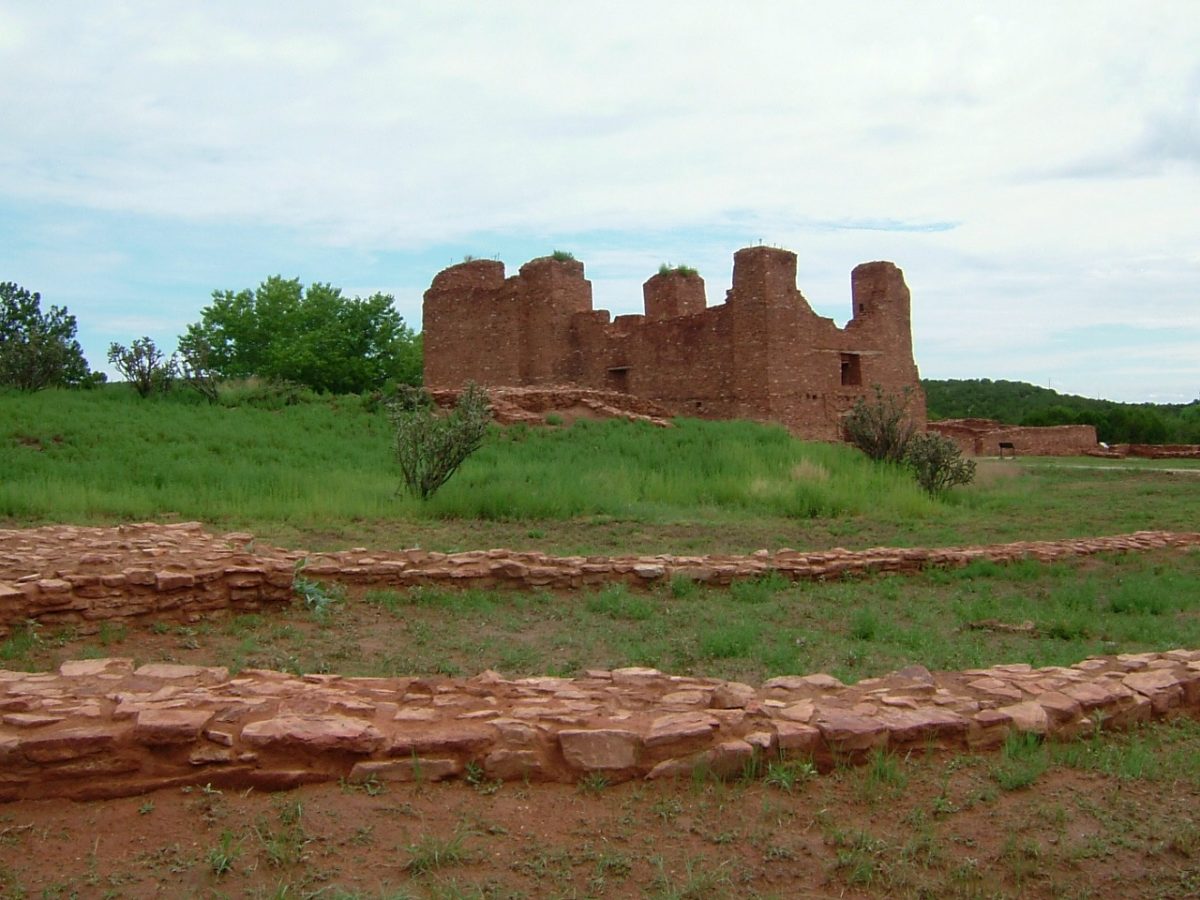 The Salinas Valley
Pueblo Indians had lived in this area of what is now New Mexico for centuries. They built agricultural communities and lived in what today we would call apartments – multistoried structures with hundreds of rooms for storage and living. By the 1600's it is believed that there were over 10,000 people living in the Salinas Valley – named for one of its natural resources, salt.
After their conquest of Mexico, the Spanish came to New Mexico searching for elusive riches, but over time realized that there was not enough profit to be had. When the conquistadores moved on, Franciscan missionaries stayed behind, working to fulfill their goal of Christianizing the region.
It is interesting to reflect on how the natives must have seen this. They had their own religions and traditions, but the missionaries saw these as pagan and attempted to extinguish their beliefs. They enlisted the natives to help build their churches where they would worship one god; the Christian god. It was truly a clash between cultures and religions.
Tensions continued to build, until a combination of events led to an exodus from the area… Apache raids, drought, famine and disease. The ruins are all that is left of a once thriving trading community.
Salinas Pueblo Missions National Monument
Salinas Pueblo Missions National Monument protects the ruins and captures some of the history of Christianity in the southwest. There are visitor centers at 2 of the 3 sites, as well as ranger-guided walks. You can also do your own self-guided tour – walking through the ruins of mission churches and ancient pueblos; all very well preserved. One of the ruins – Gran Quivera – is said to be the largest ruin of an Christian church in the country.
Salinas Pueblo Missions National Monument is another national monument that is well worth the detour. It is less than 100 miles from Albuquerque, so easily doable as a day trip if you are in the area, or you can stay in towns nearby. If you like to camp, there are several state park campgrounds in the area. We enjoyed camping there at over 6500 feet almost as much as our visits to the ruins. It is a gorgeous area of New Mexico.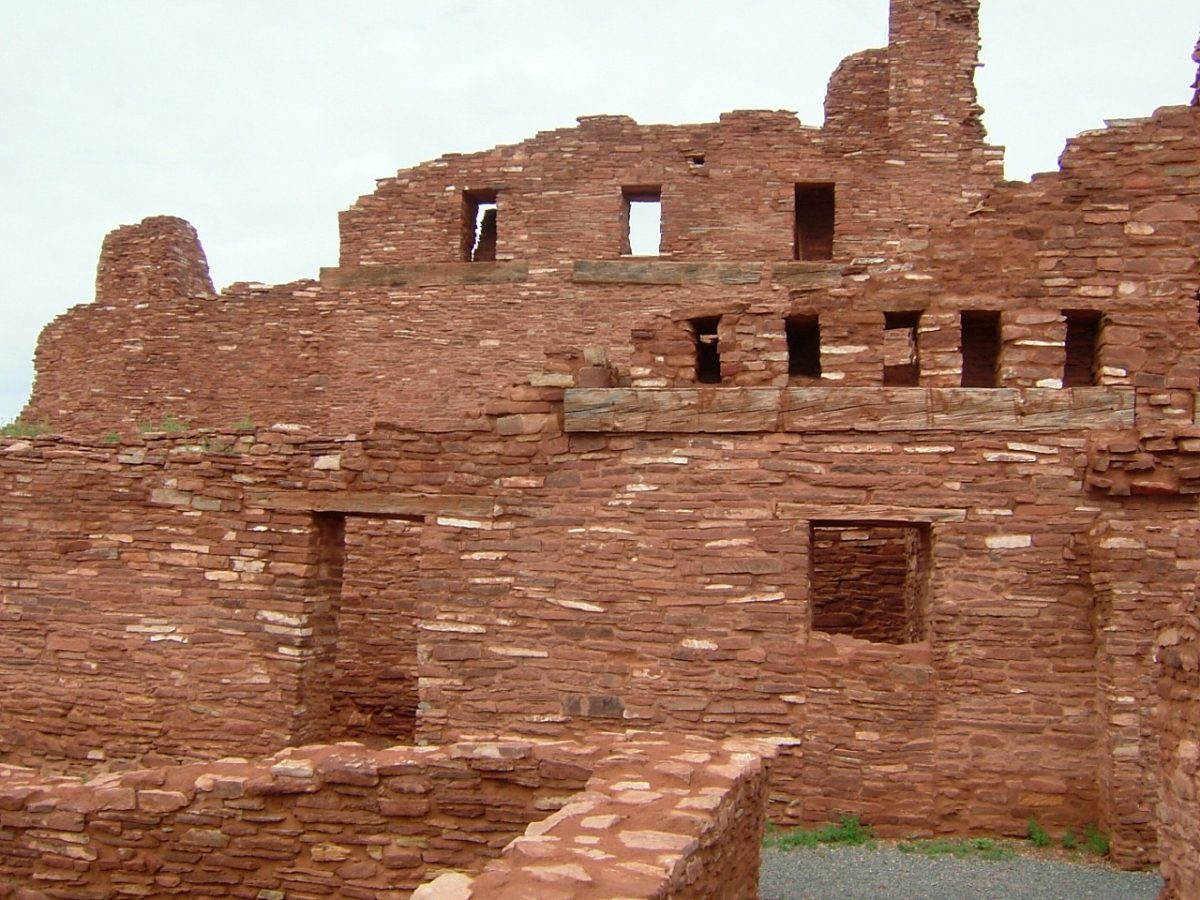 This holiday season, think about including a national park unit in your travel plans!
#SeeAmericaFirst #FindYourPark
Need Help Planning your Visits?
If you would like to explore this or other National Park Units, but need a bit help in the planning, please give us a call at (480) 609-3978. We are happy to offer customized trip planning.