Organ Pipe Cactus National Monument
Sometimes when you return to a special place it is even better than the first time. We visited Organ Pipe Cactus National Monument in Arizona several years ago. In fact, we wrote a blog about this park, so we won't go into all the details about where it is, what to do, when to go. Read all about this here.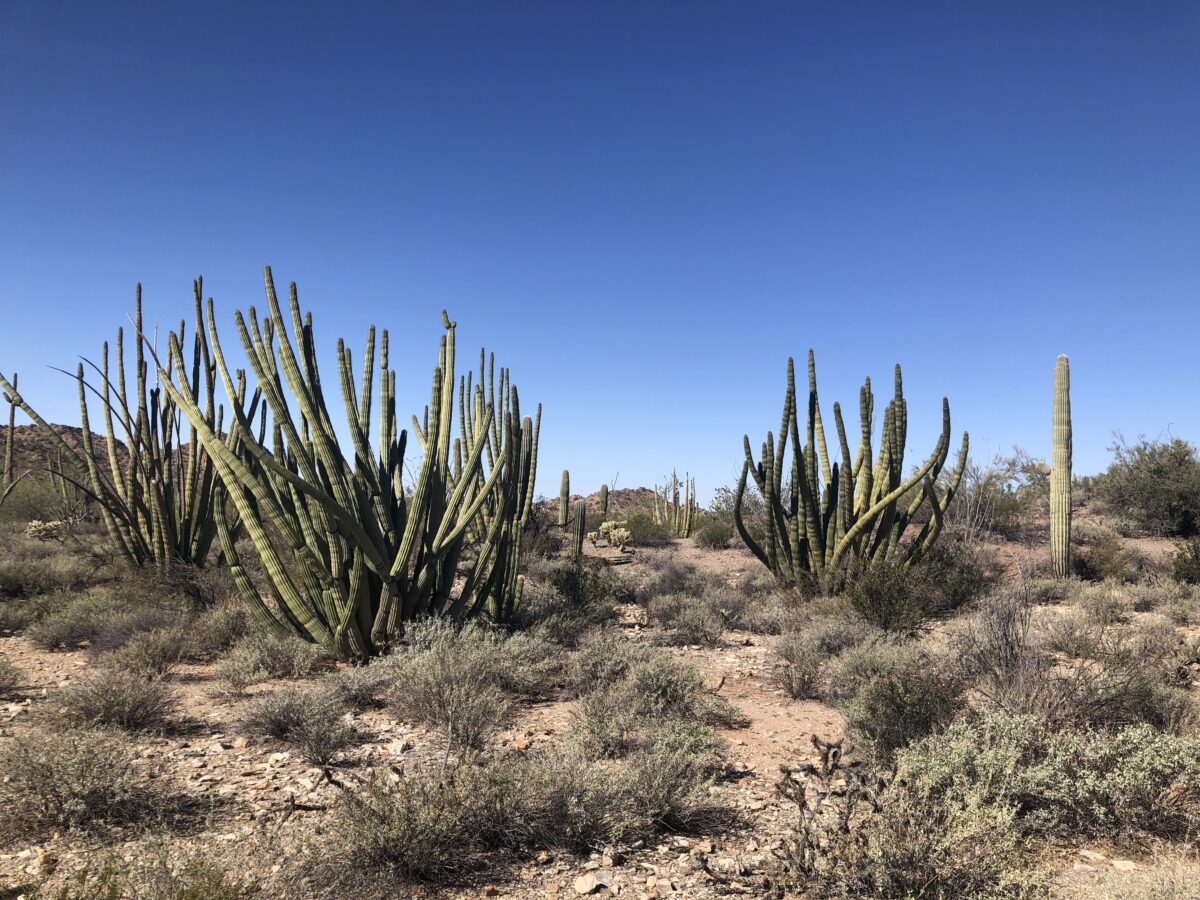 We had always vowed to revisit the park. This time we were able to reserve a campsite (although they do have some first come, first served) and spent two full days exploring the trails leading from the campground.
Our Hikes
Day 1 we did about a 9 mile hike to the mines. We didn't realize that mining went on in these mountains up through the 1970's. Prospectors found silver, copper, lead and gold in veins, exposed in faults in the 50 million year old granite of the Sonoyta Mountains.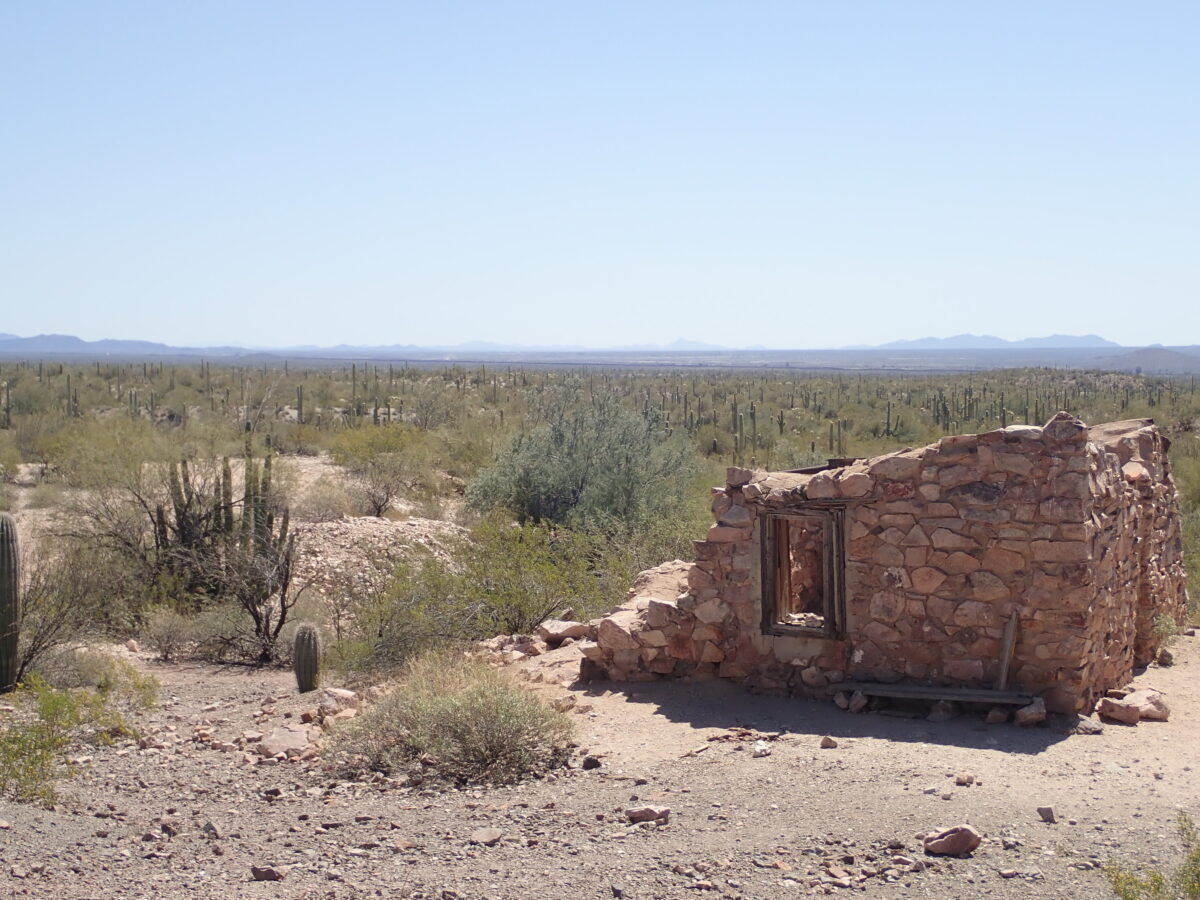 The first mine was Victoria Mine, where we saw the remains of the old cabin and the mining operation. The mine shafts are all covered up to prevent entry; mainly to protect the bats that live there. There's lots of "rusty" memorabilia!
Continue from there to Lost Cabin Mine. There are remains of the original cabin and covered mine shafts, but the main attraction is the walk from Victoria Mine to Lost Cabin. It goes up over a saddle and then down into an amazing valley, filled with organ pipes, saguaros and ocotillos. The ocotillos were in full bloom. Gorgeous.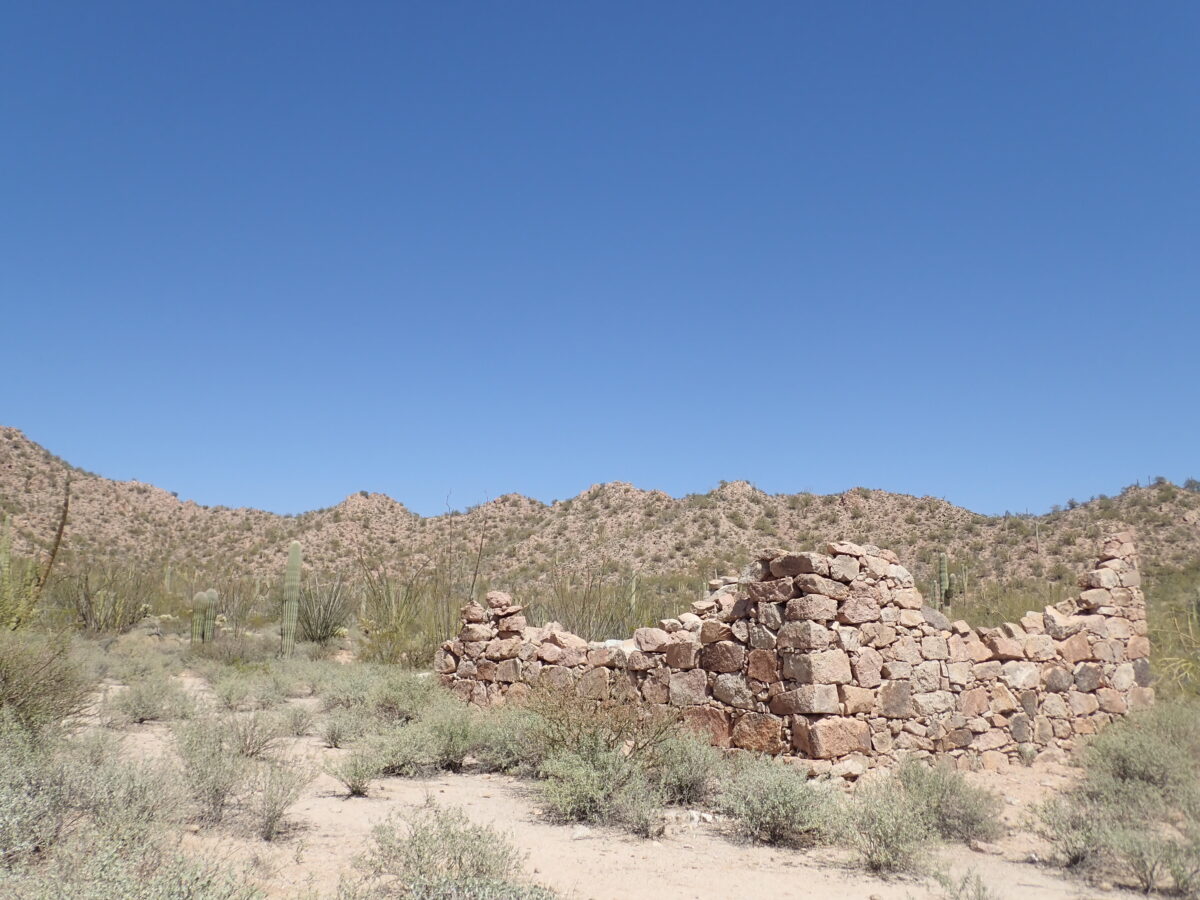 Day 2 we went a bit farther to Red Tanks Tinaja. This hike alternated from being on an old mining road and walking through a shady wash. Nothing very difficult but crazy how many organ pipe cactus lined the valley and surrounding slopes. The desert was quite different than the day before.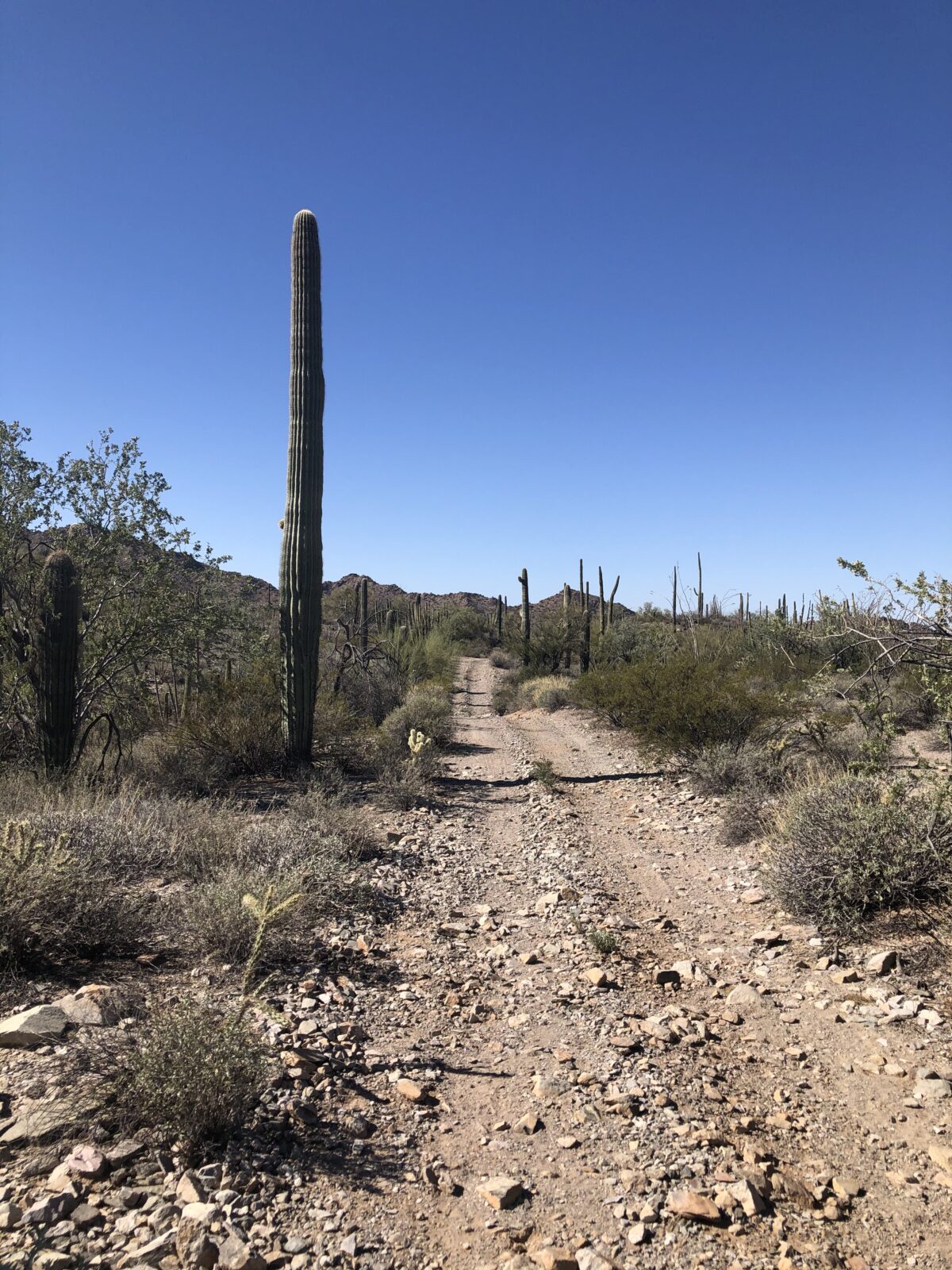 We did a full loop – starting at the campground and up past Red Tanks Tinaja (that's a rocky bowl that collects water, vital for life in the desert). From there we hiked out to the road and walked along Puerto Blanco Drive to the visitor center. This part was actually quite hilly but offered gorgeous vistas out over the organ pipes and on to the mountains in the distance. (Most people drive this!) After a stop to visit the rangers, we took the trail from there back to camp. 13.1 miles round trip.
In all, the trails were very well maintained and very well marked. But be aware that our visit was the end of March and it was already getting pretty hot. We were very glad that we had taken lots of water.  Be prepared!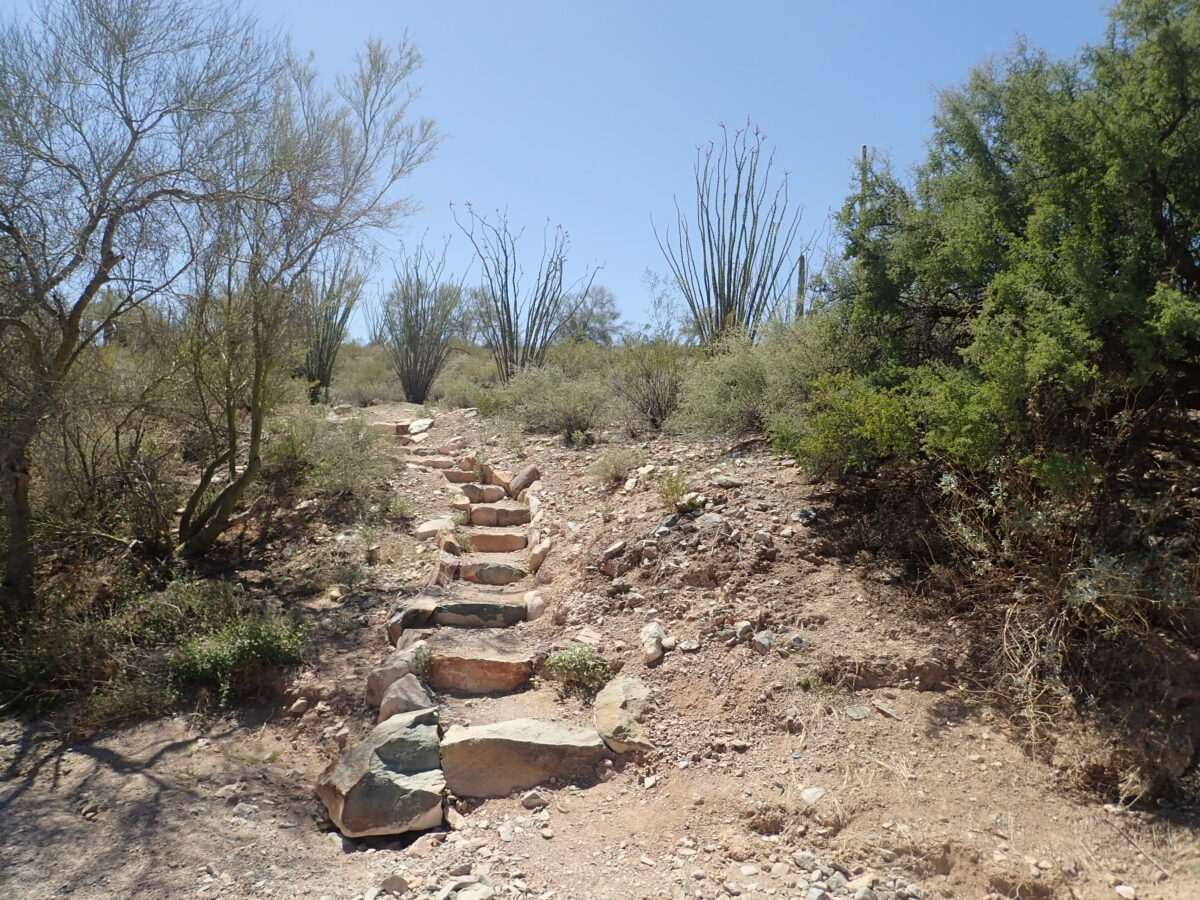 Need Help Planning Your Visits?
If you would like to explore this or other National Park Units, but need a bit help in the planning, please give us a call at (480) 609-3978. We are happy to offer customized trip planning.
#FindYourPark
#SeeAmericaFirst
Skip back to main navigation