Olympic National Park: Staircase
Olympic National Park in Washington is huge; protecting almost 1 million acres of wilderness ranging from temperate rain forests and wild coastline, to rugged snow-capped mountains and old growth forest. There are no roads through the park and distances from one area to the other are long. Driving from the popular Hoh Rainforest Visitor Center on the west side of the park to Hurricane Ridge Visitor Center on the northeast is over 100 miles, and it is another 75 miles from there to get to the Staircase region in the southeast corner of the park.
We have been to all three, but we'll start by focusing on Staircase. This is one of the least-visited areas of Olympic National Park, but one of the prettiest, especially for hikers. In fact, the entire 611 mile trail system in Olympic National Park can be accessed from the Staircase trailhead!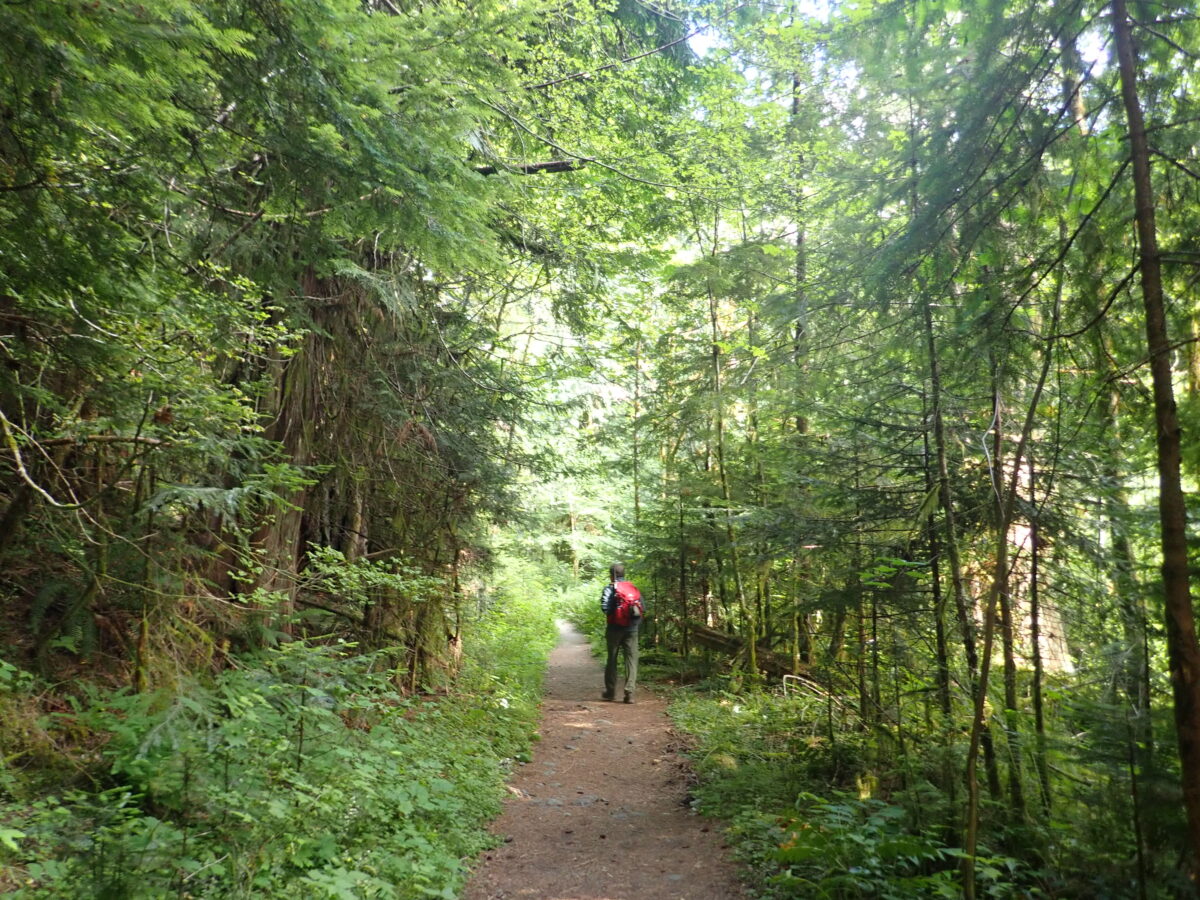 Getting to Staircase
Located just a one hour drive from Olympia Washington, or two hours south of Port Angeles, we consider this a hidden gem – remote, quiet and gorgeous. Staircase is located along the North Fork Skokomish River, which runs into Lake Cushman. There is an unimproved road that winds along this 8 mile lake, ending just inside the National Park.
Staying in the Staircase area
There are lots of campgrounds around and near the lake, and lots to do in the area. Along with hiking (which we will talk about in more detail), you can boat, fish, kayak, canoe or SUP on Lake Cushman.
Once you get to the head of Lake Cushman, you will continue along the North Fork Skokomish River until the road ends at the national park entrance. There is a small campground there (<50 sites), lots of parking and a ranger station that is open seasonally. This is a great jumping off point for all sorts of activities.
Hiking in the Staircase area
Our passion is hiking, which is what brought us to Staircase. From here, there are trails that are as short as a 1 mile walk to the lake up to multi-day backpack adventures! There are even mountain peaks that can be reached from here, with day hikes that summit Mount Rose at 4300 feet or Mount Elinor at 5944 feet.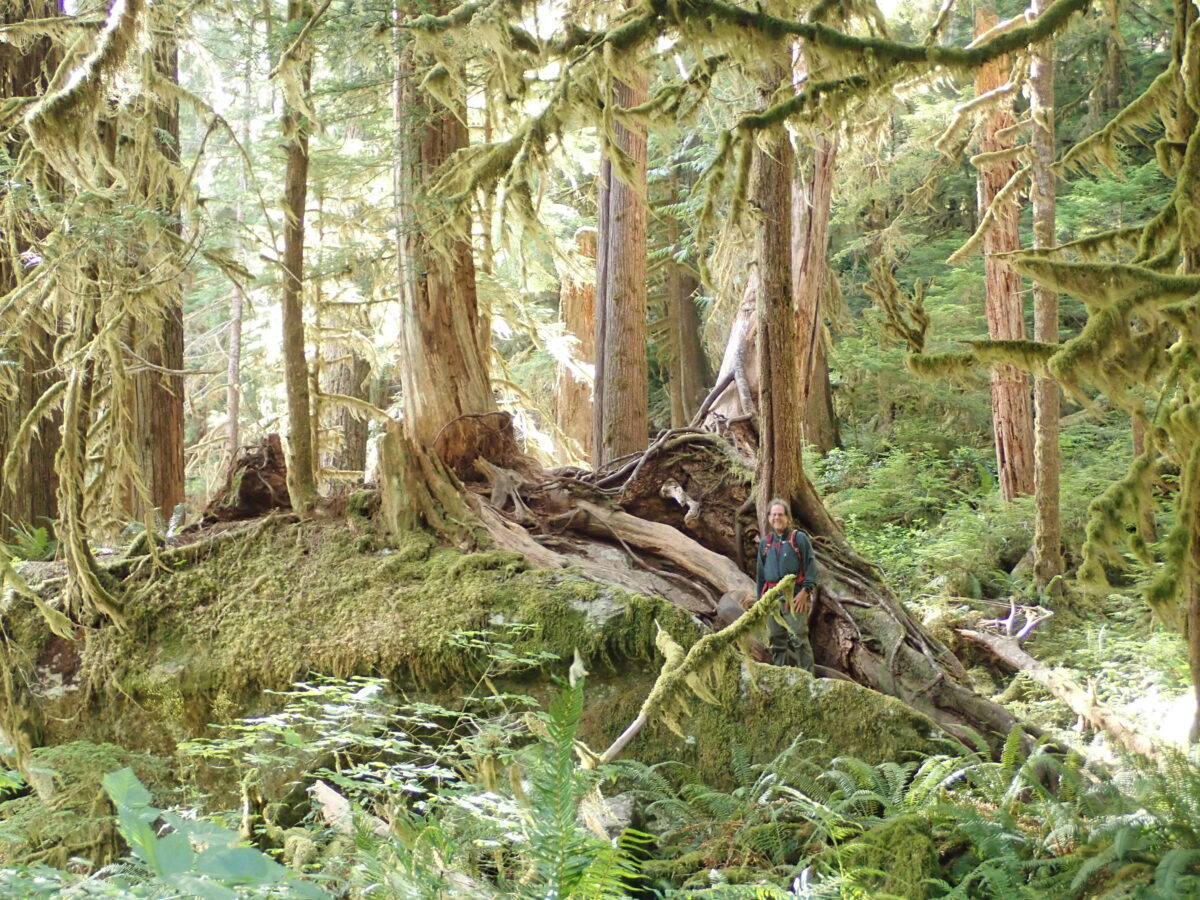 Before you leave on any hike, check in at the ranger station to find out about trail conditions and any wildlife warnings. We were surprised that they warned us not of bears (as we had expected and prepared for), but aggressive mountain goats! According to the ranger, they can be quite dangerous and Olympic actually has plans to relocate them.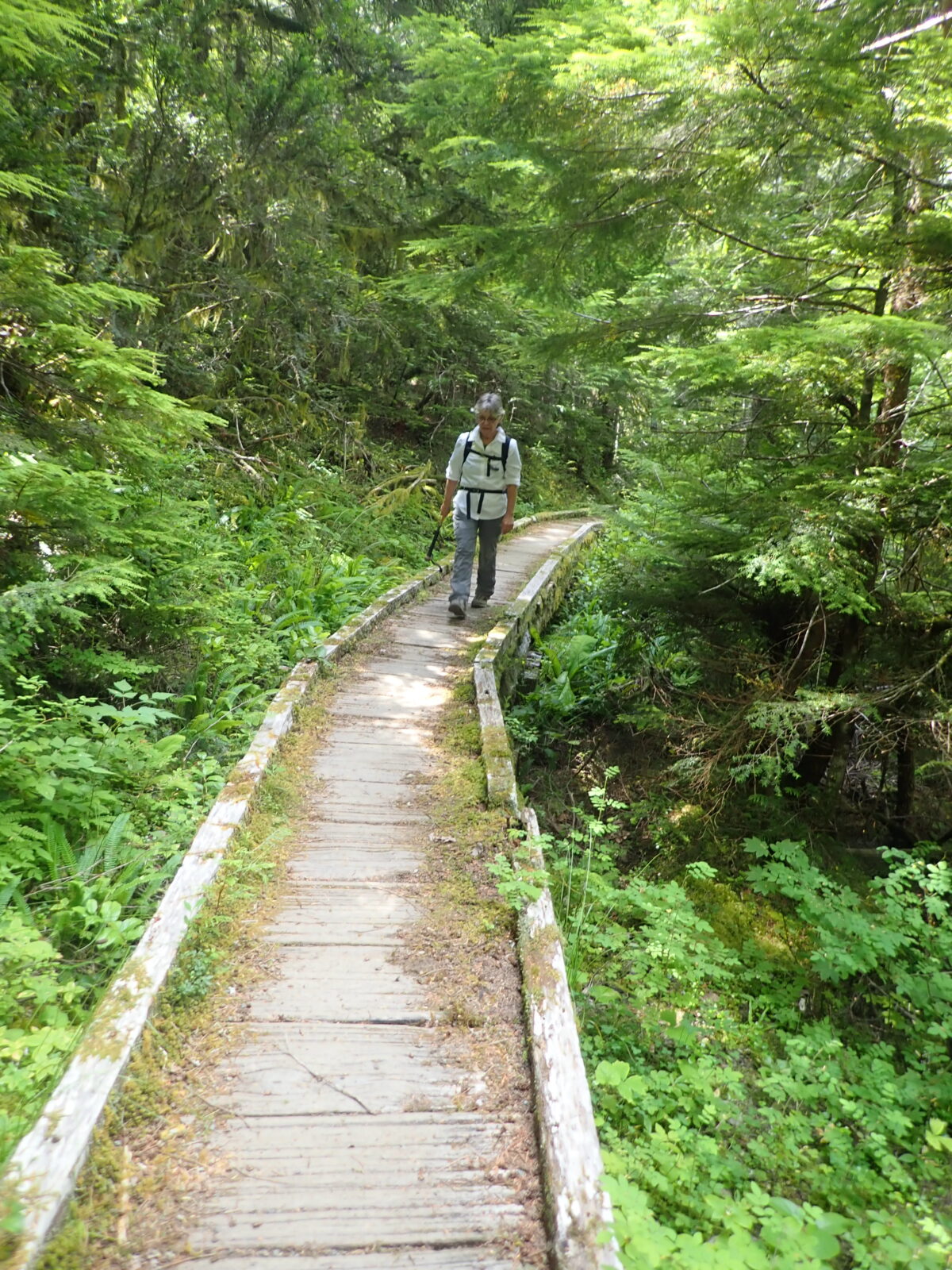 Flapjack Lakes
We did not do all of the hikes. We went to Staircase specifically to do a day hike to Flapjack Lakes – two crystal clear mountain lakes sitting side-by-side with the Sawtooth Mountains off in the distance.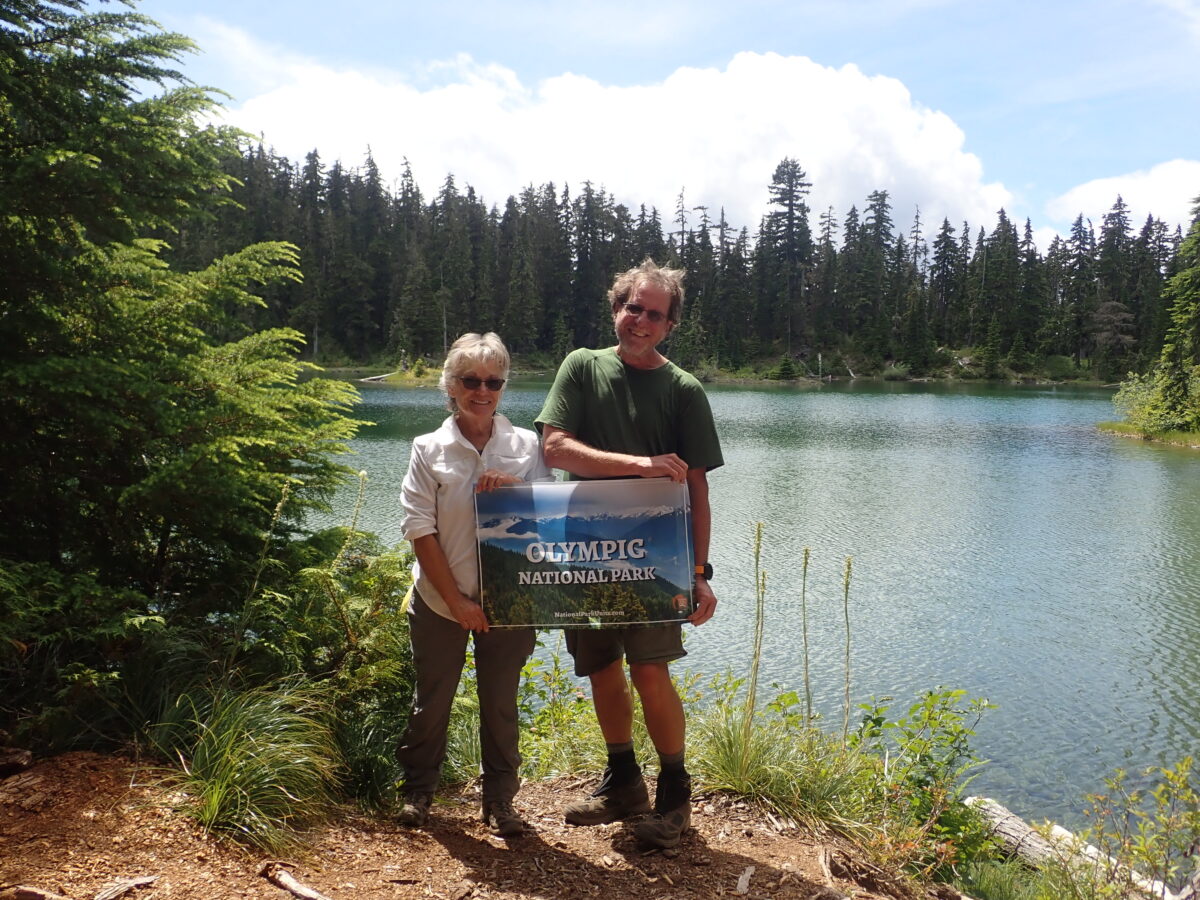 We knew it would be hard – advertised as 7.8 miles one way with an over 3,000 foot elevation gain – and it was. In fact, the day ended up as a bit longer than 18 miles, but well worth the trek!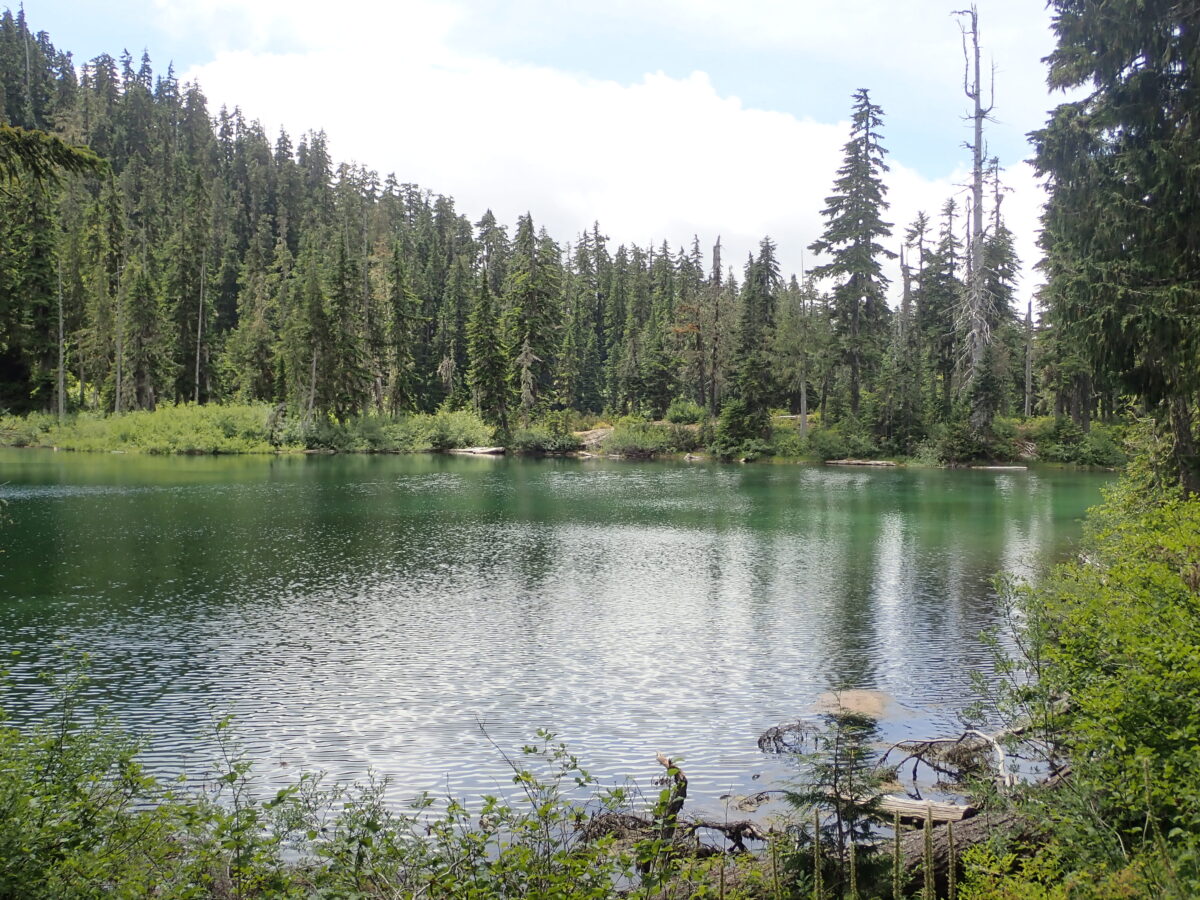 It would be great to return here with a backpack so we could explore more. With a permit, you can camp at the lakes and take day trips up the Gladys Divide and up Mount Gladys.
The hike to Flapjack Lakes is gorgeous. The trail begins at the Staircase Ranger Station, initially following the Staircase Rapids Loop Trail. We began our hike on the other side of the river 0.9 miles to the bridge. there we hooked up with the longer trail going towards Flapjack Lakes.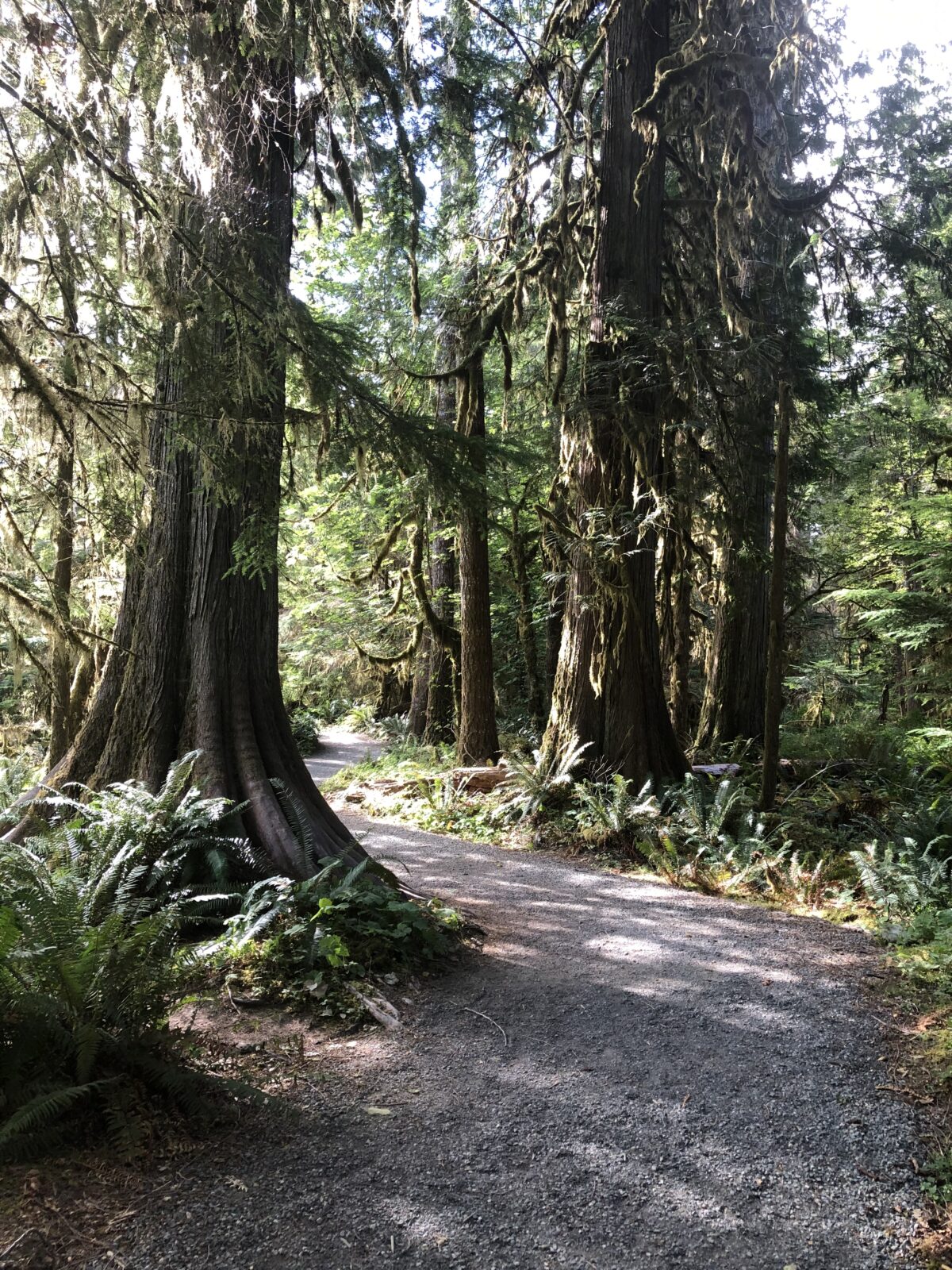 After crossing the bridge, we followed a lovely trail through the old-growth forest, marveling at the huge Douglas Firs and lush greenery. The first part of the trail is lovely and not all that hard. It is very well maintained and well signed.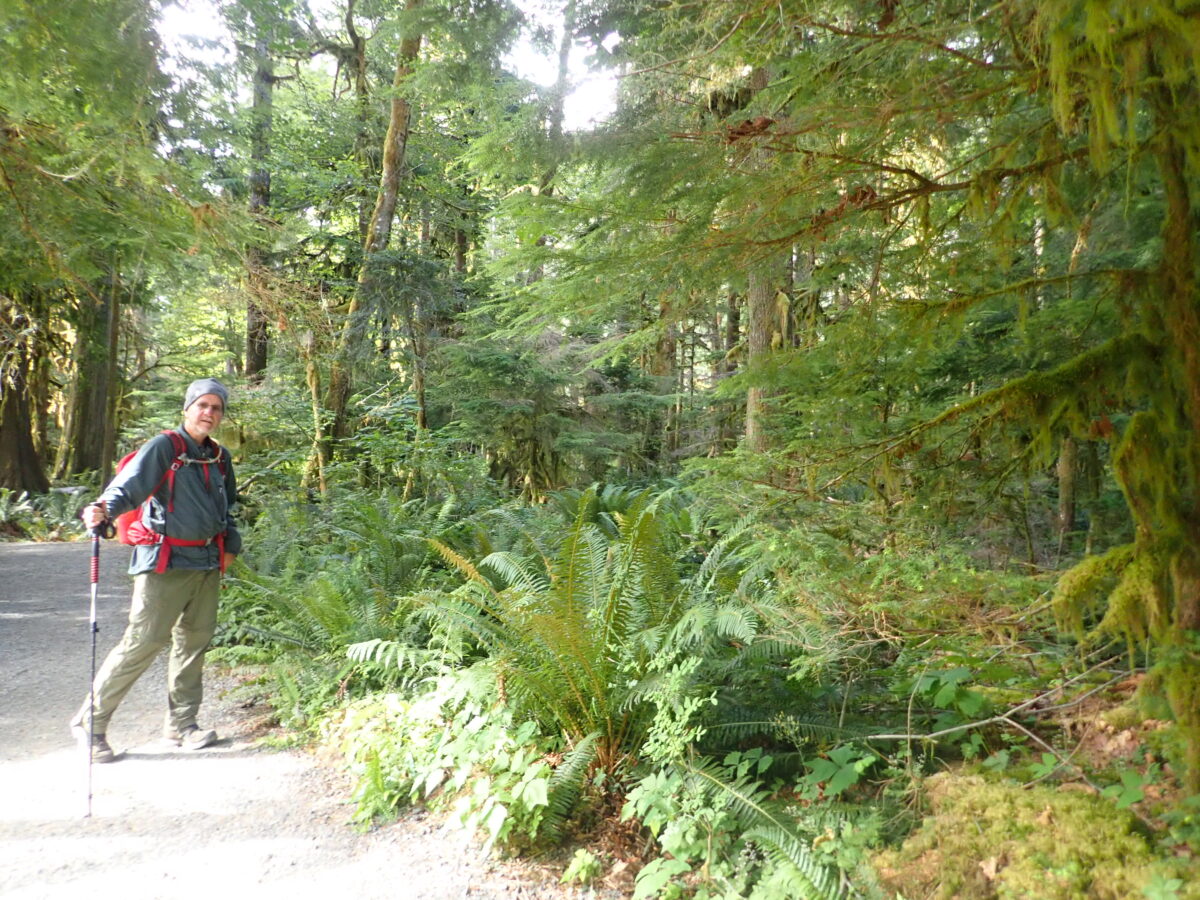 Initially much of the path follows alongside the river, but continuing on, the trail began to climb. In many places you could look down an almost vertical slope beside the trail with the river far far below.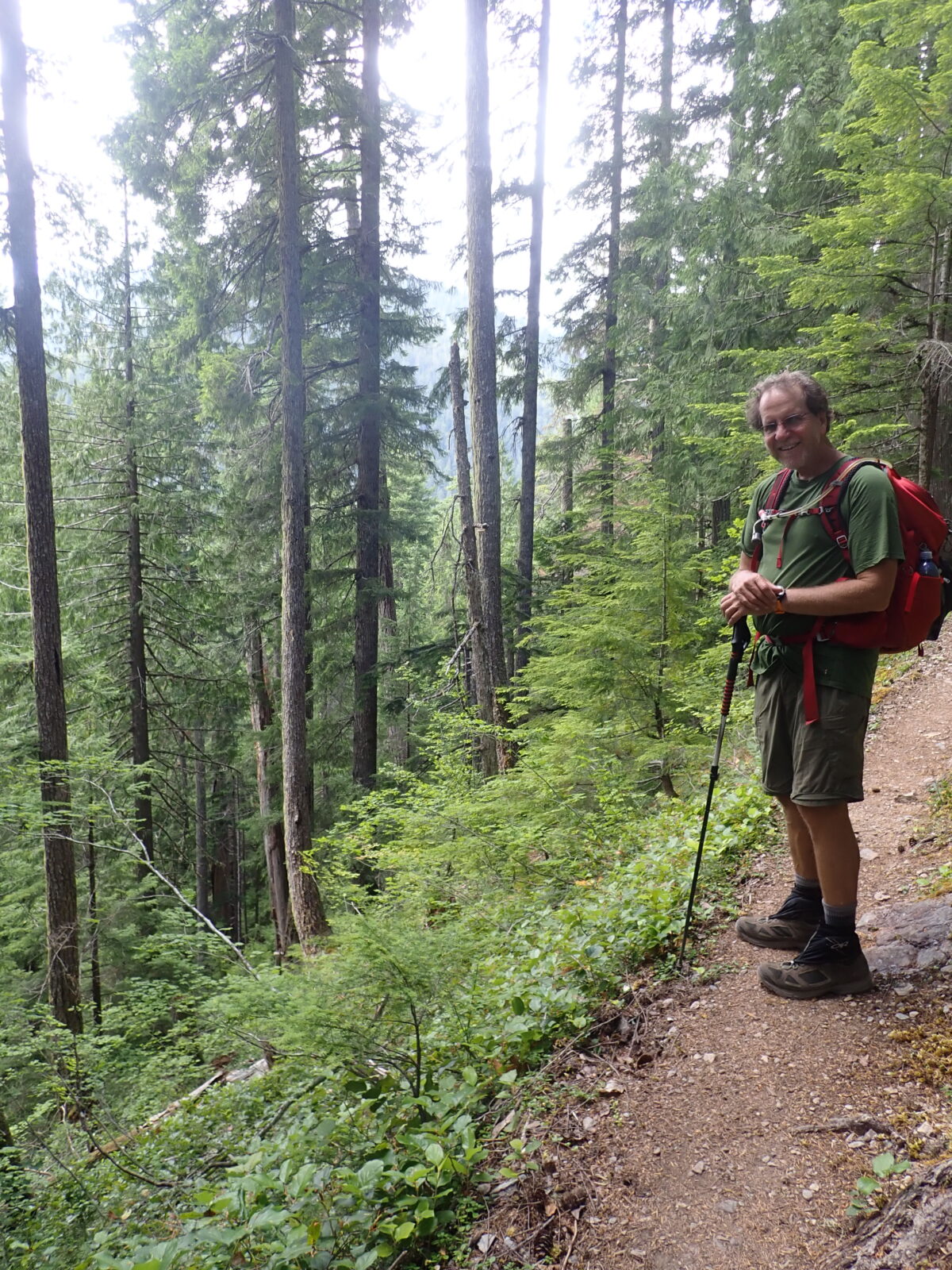 After the final junction to Flapjack Lakes, the trail definitely kicked up. It was a pretty steep climb that last mile or so, but the reward was a perfect picnic spot (or a great place to set up a tent!)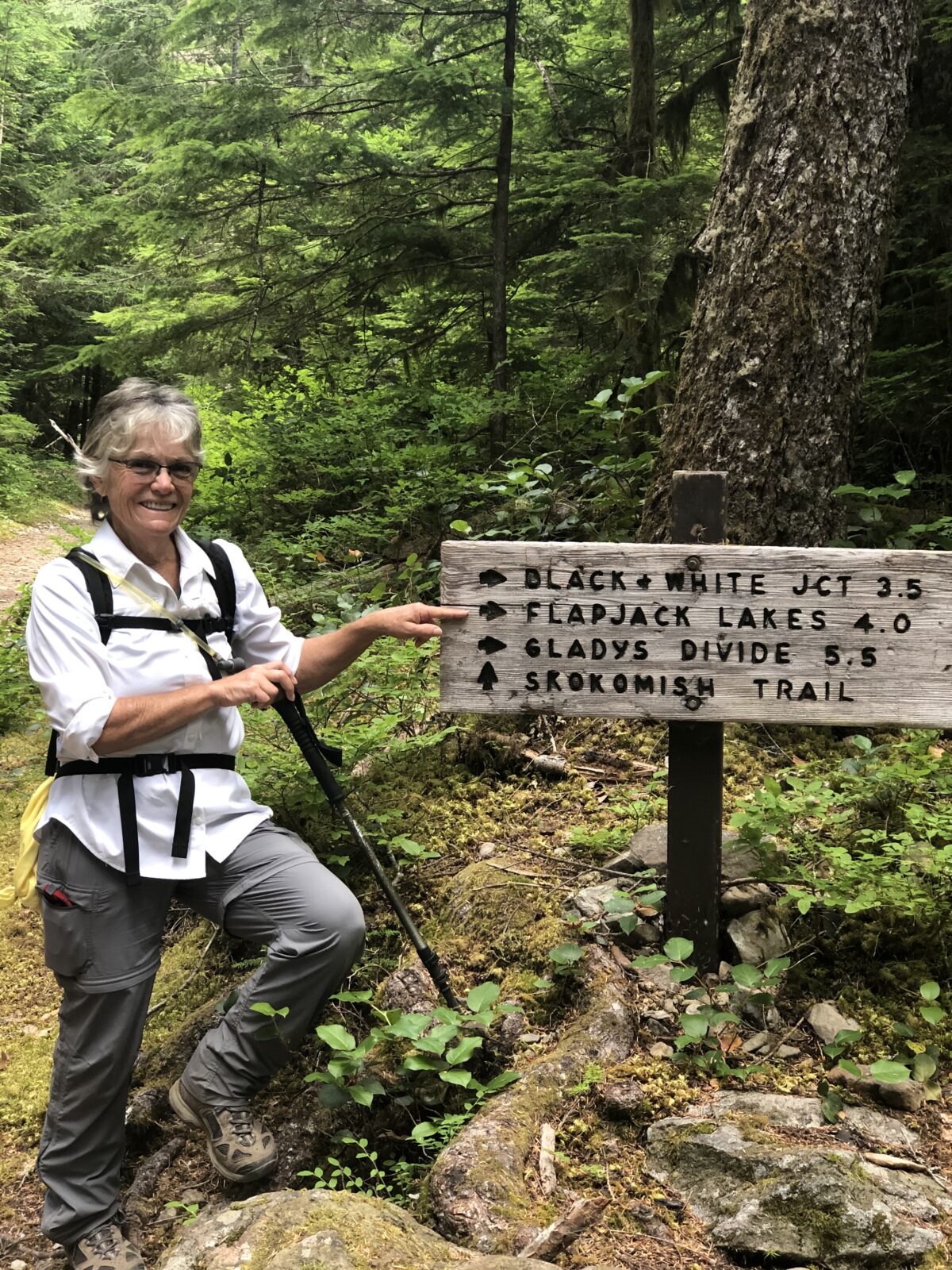 The return trip was of course much easier since it was mainly downhill. When you meet the last bridge, you can go back on either side of the river along the Staircase Rapids Trail. Both ways take you to the ranger station and parking lot, tired but happy!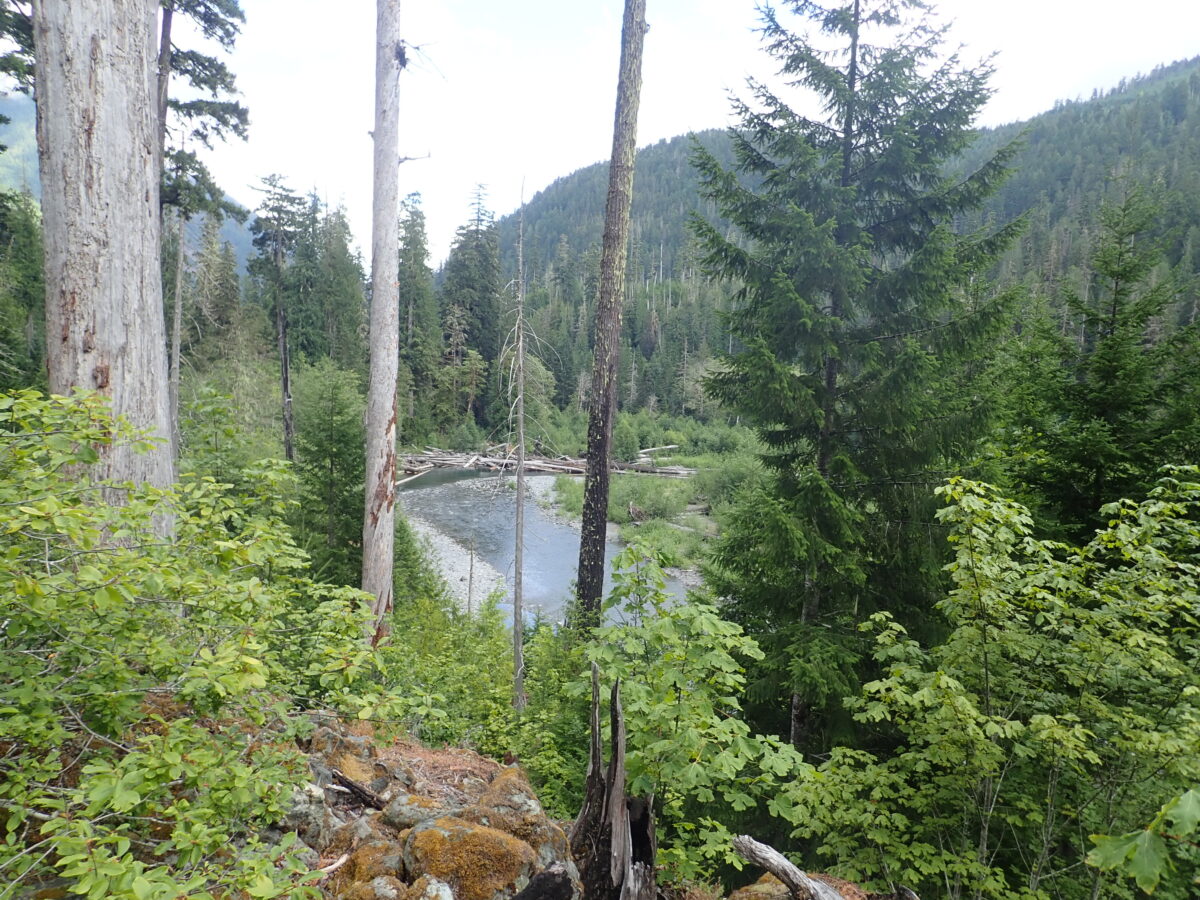 We would love to return here with our backpacks.
Other Trails
Another long trail that would be great for backpacking is to head up to the headwaters of the Skokomish River and Home Sweet Home Camp by First Divide. Located 12.1 miles (24.2 round trip) from the Staircase Ranger Station, Home Sweet Home and First Divide get you high into the mountains. The views sound incredible!
You can do this as an out and back, with day hikes, or you can make it into a longer hike that goes much deeper into the wilderness. The options are almost endless.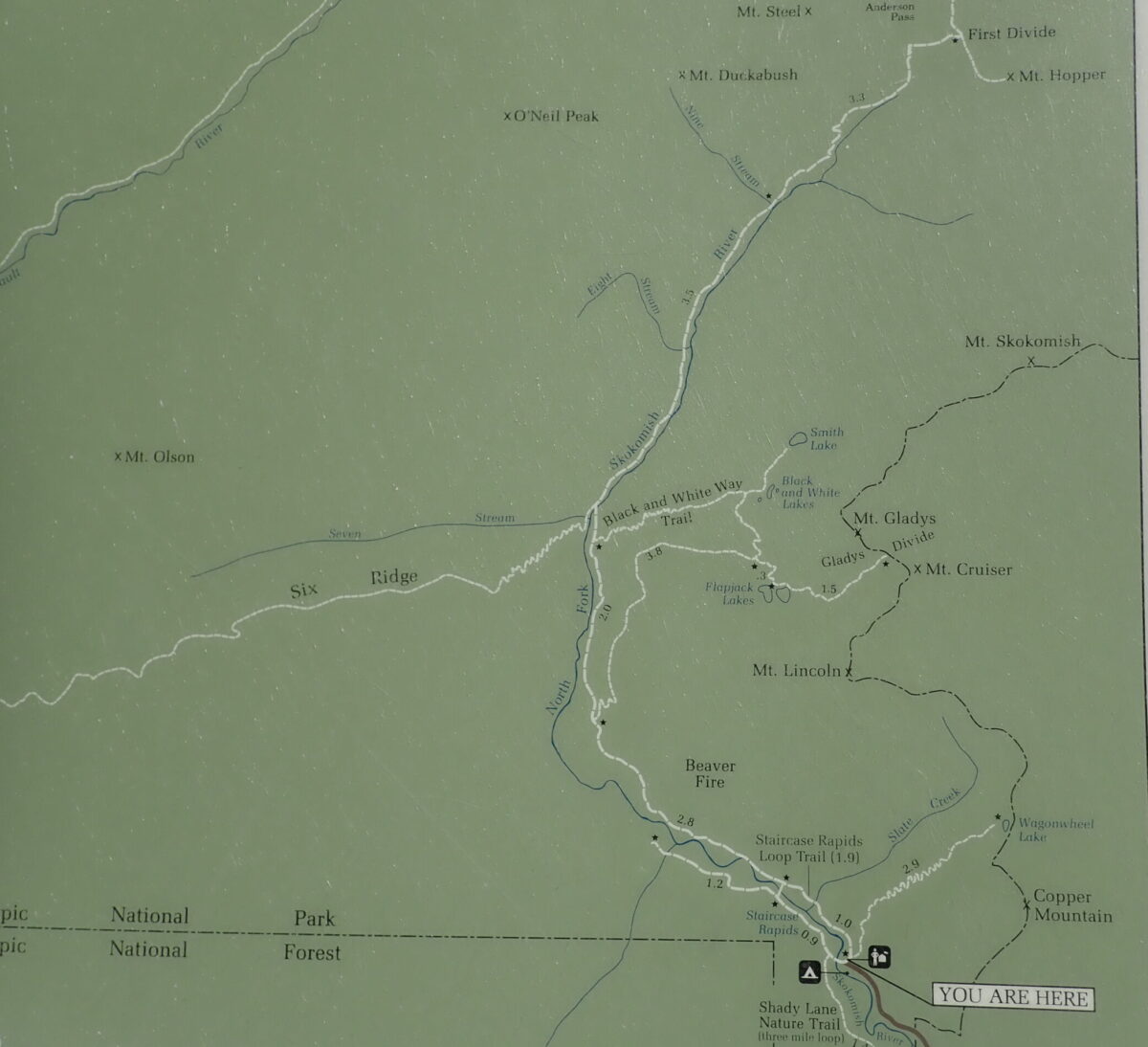 Especially if you love to hike, you should check out the Staircase area of Olympic National Park. That said, you won't want to miss the other areas as well. Each offers a different experience and way to see the diversity of Olympic National Park. We'll talk about these other areas in future blogs, so be sure to check back.
Need Help Planning Your Visits?
If you would like to explore this or other National Park Units, but need a bit help in the planning, please give us a call at (480) 609-3978. We are happy to offer customized trip planning.
#FindYourPark
#SeeAmericaFirst