National Wildlife Day – September 4
Friday was National Wildlife Day. Celebrated every year on September 4th, this "national day" is dedicated to wildlife preservation and conservation efforts. It was founded pretty recently – in 2006 – in honor of Steve Irwin, the famed "crocodile hunter".
This special day got us thinking about all the things that the National Park Service does to help conserve wildlife and protect them for future generations to enjoy. Certainly a big part of why we visit national parks is the enjoyment of seeing wildlife in its natural habitat. There is no guarantee that you will see animals (except perhaps in Yellowstone National Park), but if you keep your eyes open and are patient, and quiet, you are likely to be rewarded.
But be careful…. like this sign reminding us to keep 6 feet apart, people should keep a safe distance from animals. Remember they are wild. It's not worth a life threatening injury to get a selfie with a Bison!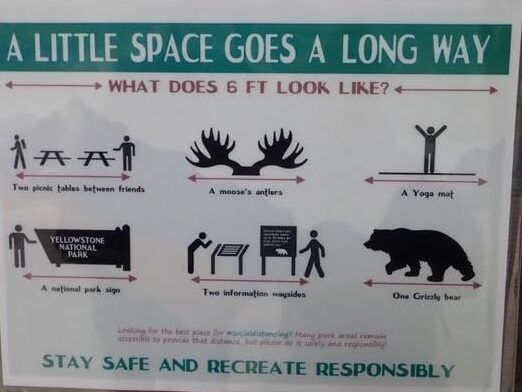 That said… we have had some fun animal encounters in the various national park units we have visited:
Bighorn Sheep in Badlands National Park, South Dakota – We were so excited to see these reclusive animals that we immediately told the next person we saw out on the trail. His response: "did you see any Bison?". We were flabbergasted; there are bison everywhere, but it is rare to see a bighorn sheep! We thought he'd be excited!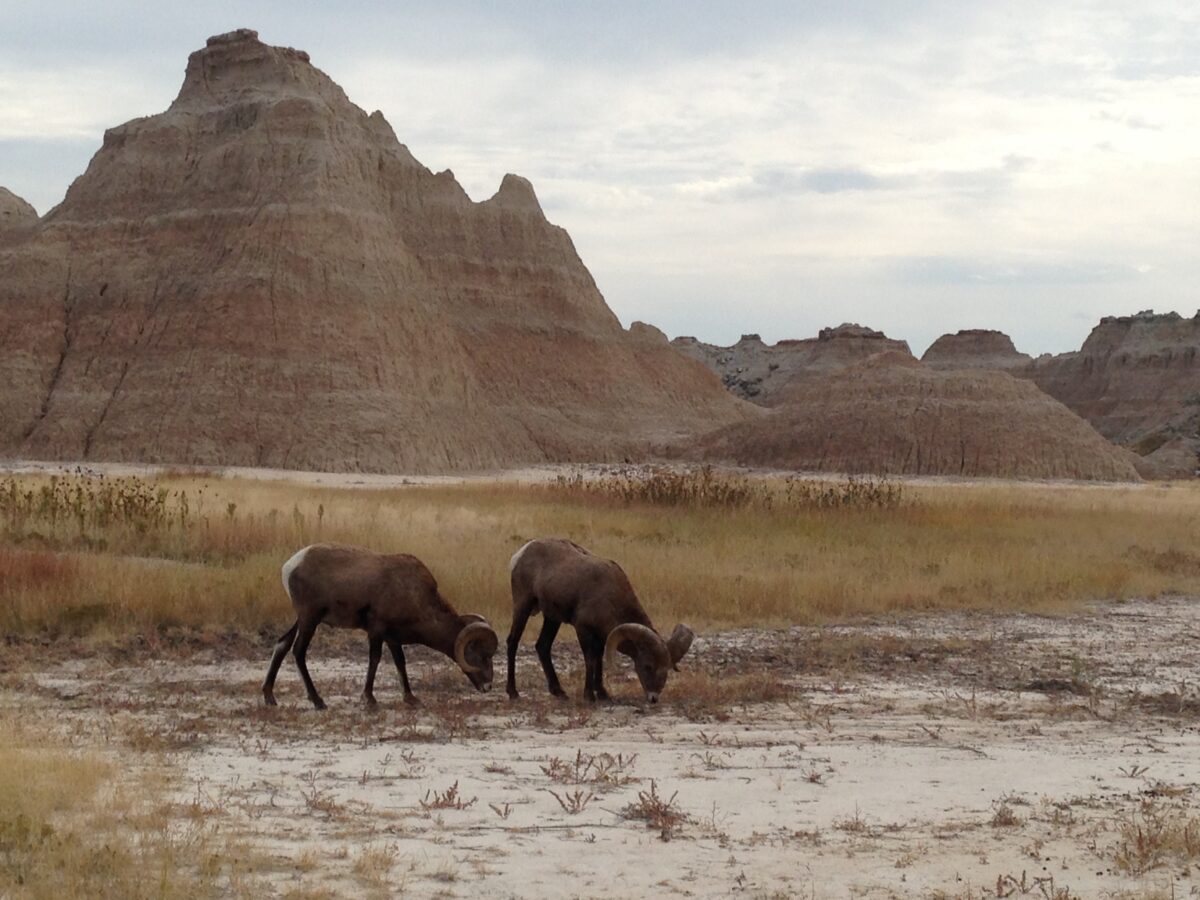 Bison and Elk at Yellowstone National Park, Wyoming – It is always fun to see wild animals coexisting peacefully.
Moose in Grand Tetons National Park, Wyoming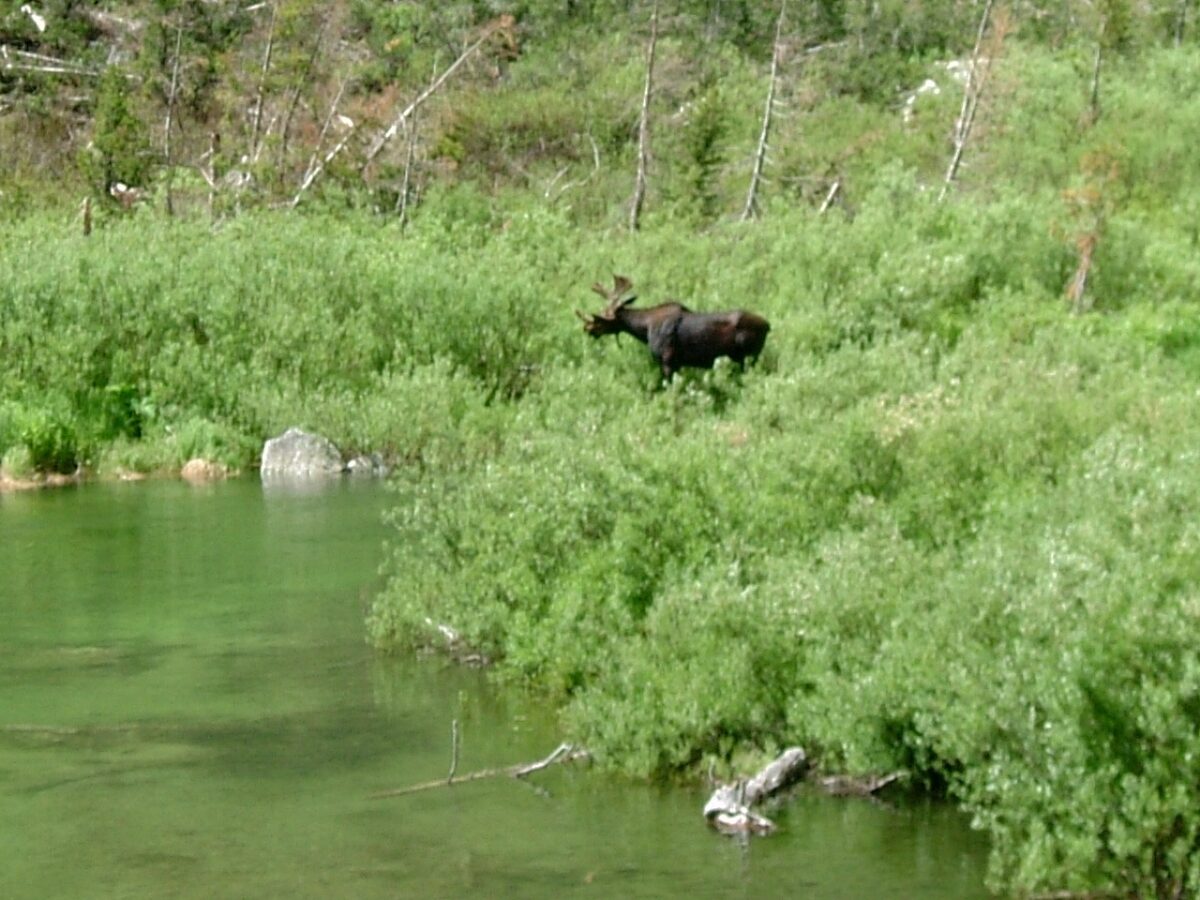 Bears in Katmai National Park & Preserve, Alaska – Especially during the salmon run, you expect to see bears in Katmai National Park, but even when know they are there it is pretty startling to have them just pop out of the woods near where you are.
Fox in Aniakchak National Monument & Preserve, Alaska – The animals there are so unused to seeing people, they were more curious than frightened. This little fox just kept a safe distance away and checked us out!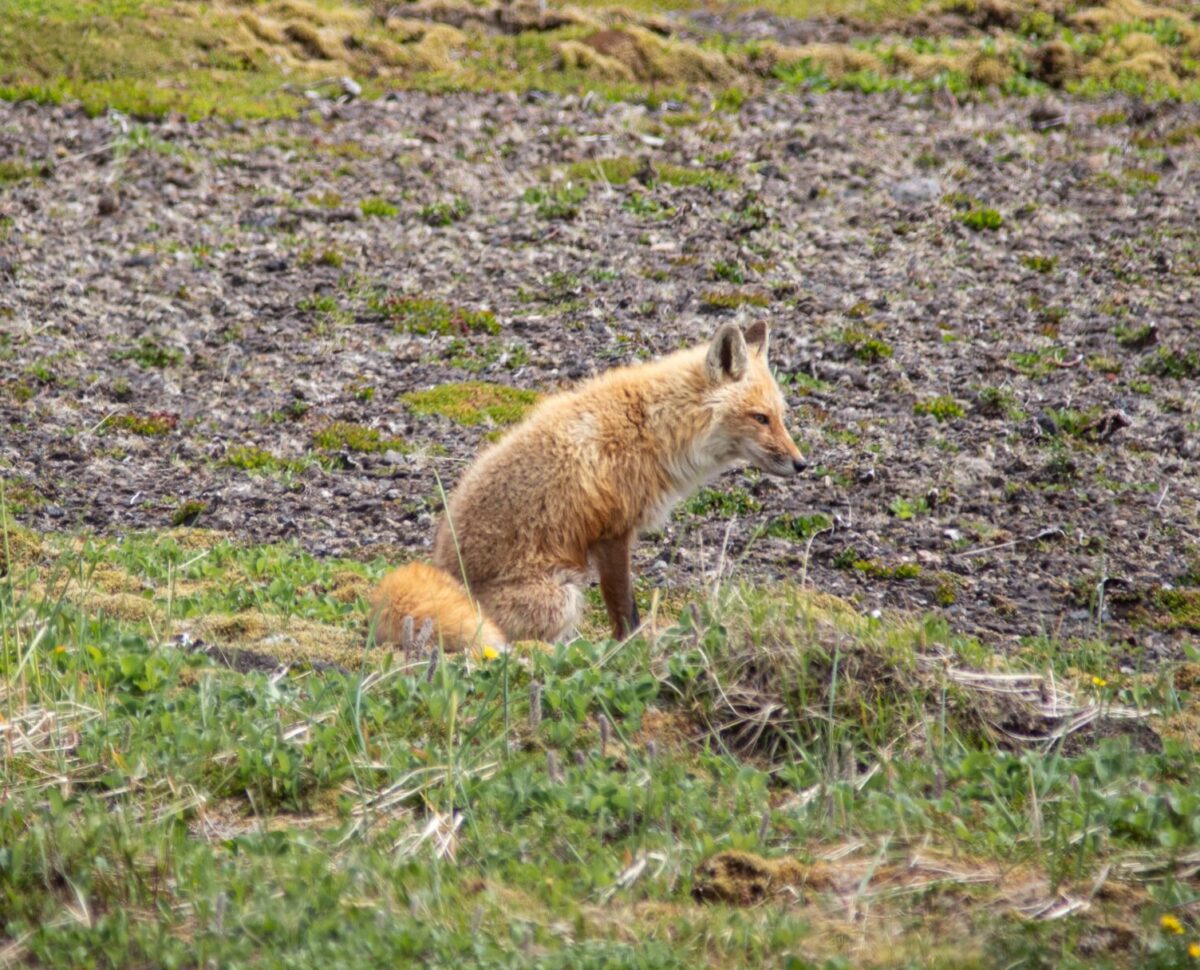 Yellow Bellied Marmot in Capitol Reef National Park, Utah – This little guy was sunning on a rock right in the town of Fruita. He was so happy in his nice warm spot, he didn't even move as we walked by.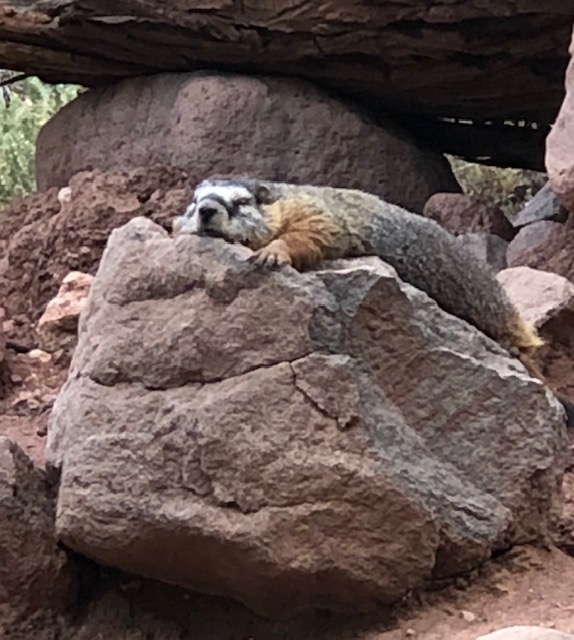 Prairie Dogs in Bryce Canyon National Park, Utah – They are so fun to watch. There is a prairie dog village just outside the campground where you can stand just outside the fence and watch them frolic in the field.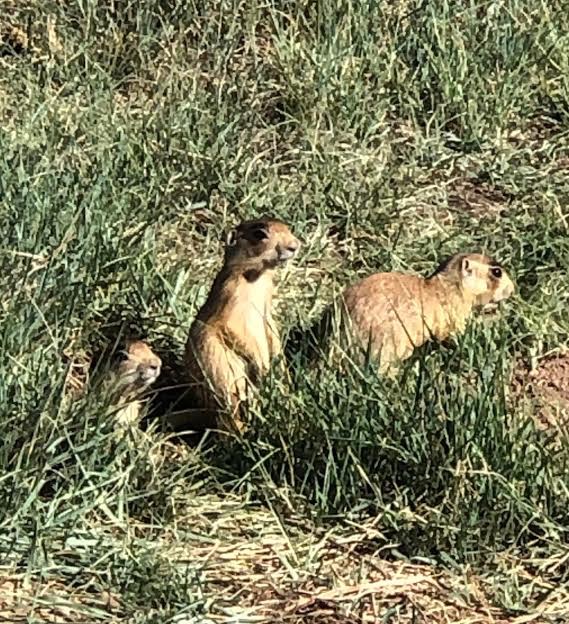 Pica at North Cascades National Park, Washington – These little guys only live at high elevations and they are pretty elusive. We spotted one on a rocky slope and watched as he gnawed off big fern fronds and dragged them back to his den. Picas work really hard during the short summer to stock up for a long snowy winter in the mountains.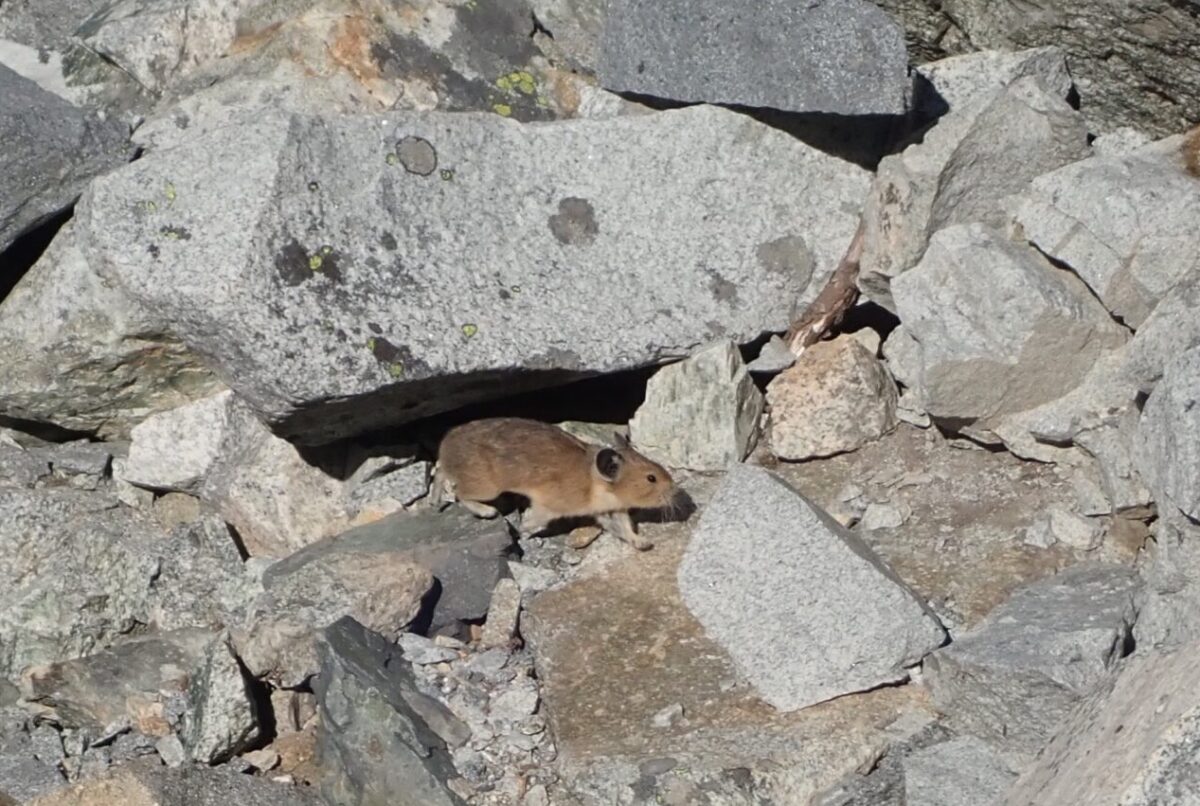 Alligators at Big Cyprus National Preserve, Florida – These are not the most cuddly looking creatures, but they are pretty interesting to see. We certainly kept our distance from them!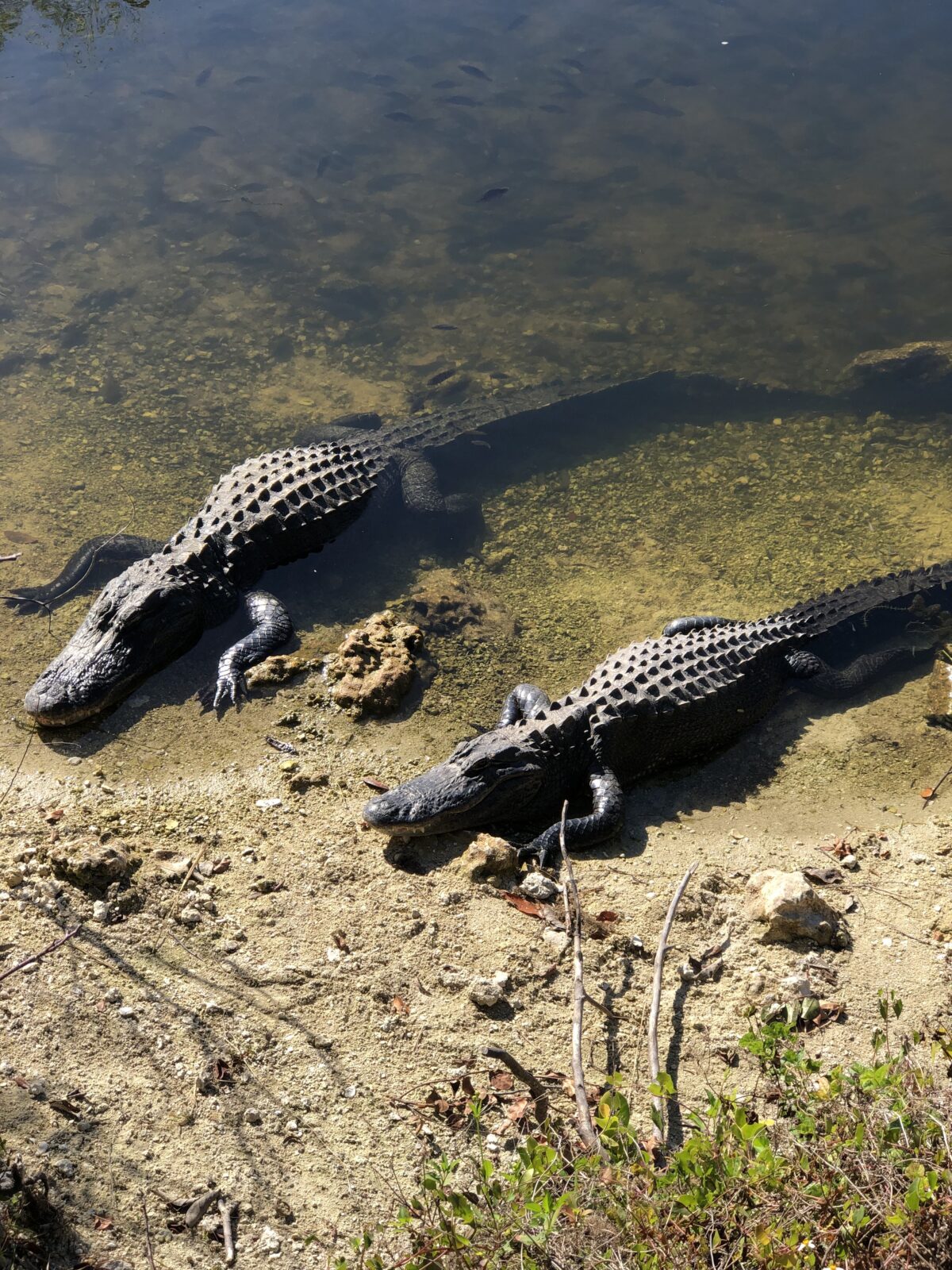 Purple Gallinule at Everglades National Park, Florida – While most people think of alligators, crocodiles and snakes, Everglades National Park is also home to a wide variety of birds including this colorful bird that hops from lily pad to lily pad, seemingly walking across the lake!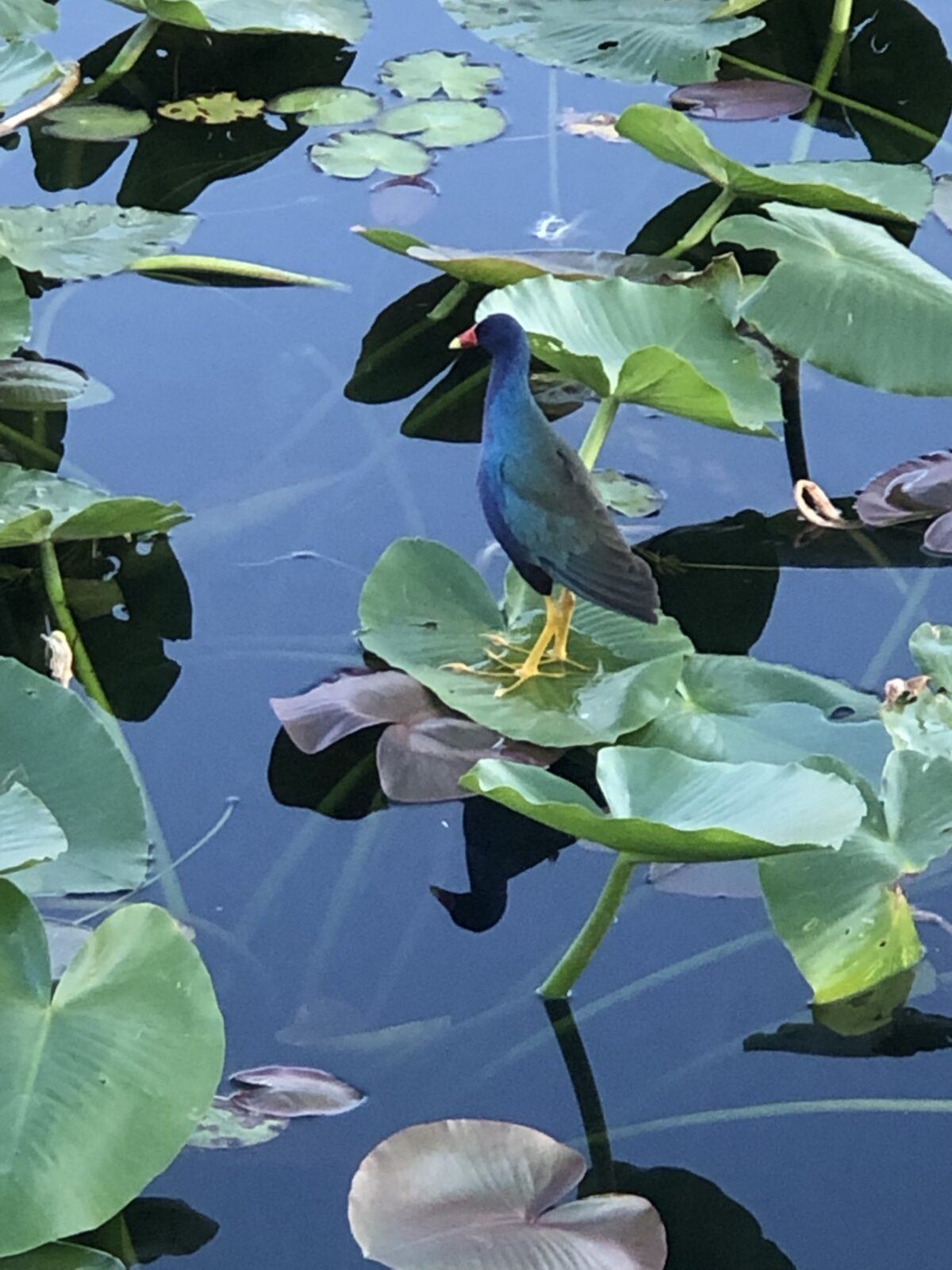 Osprey nesting at Everglades National Park, Florida – Another really cool bird we enjoyed watching was the Osprey at Everglades National Park. We watched this one bring back a fish and feed it to her young.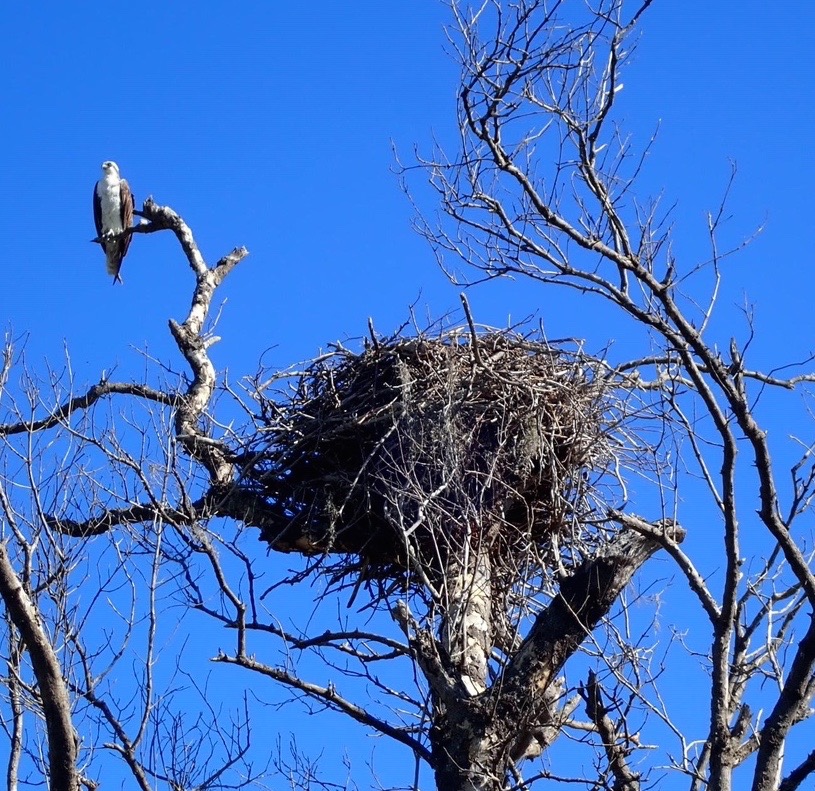 Sea Lions at Channel Islands National Park, California – On the other side of the country, the islands off the California coast are wonderful homes to sea lions. They love quiet, secluded beaches away from people.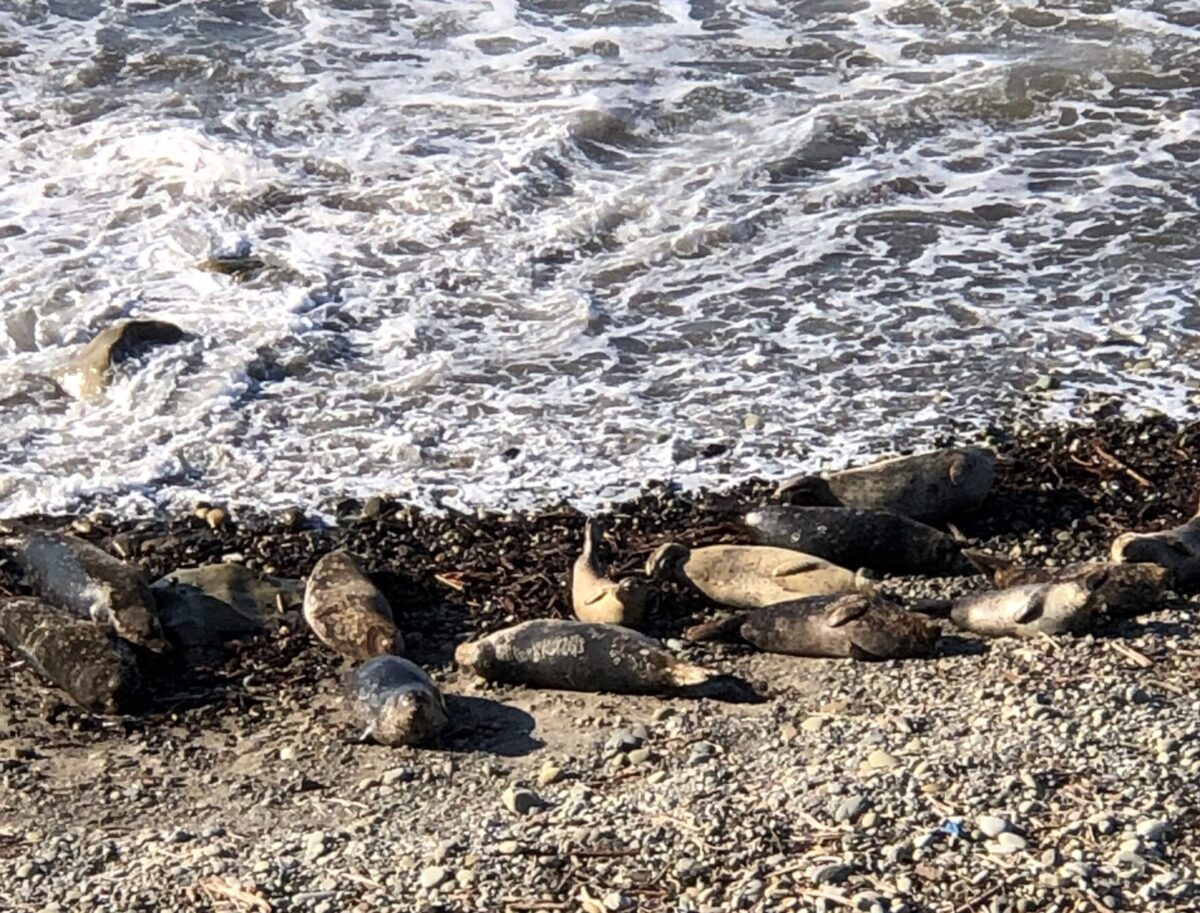 Green Sea Turtle at Kaloko-Honokohau National Historical Park, Hawaii – Always one of our favorites are the turtles. Here is Hawaii they were just lounging on the rocks sunning themselves.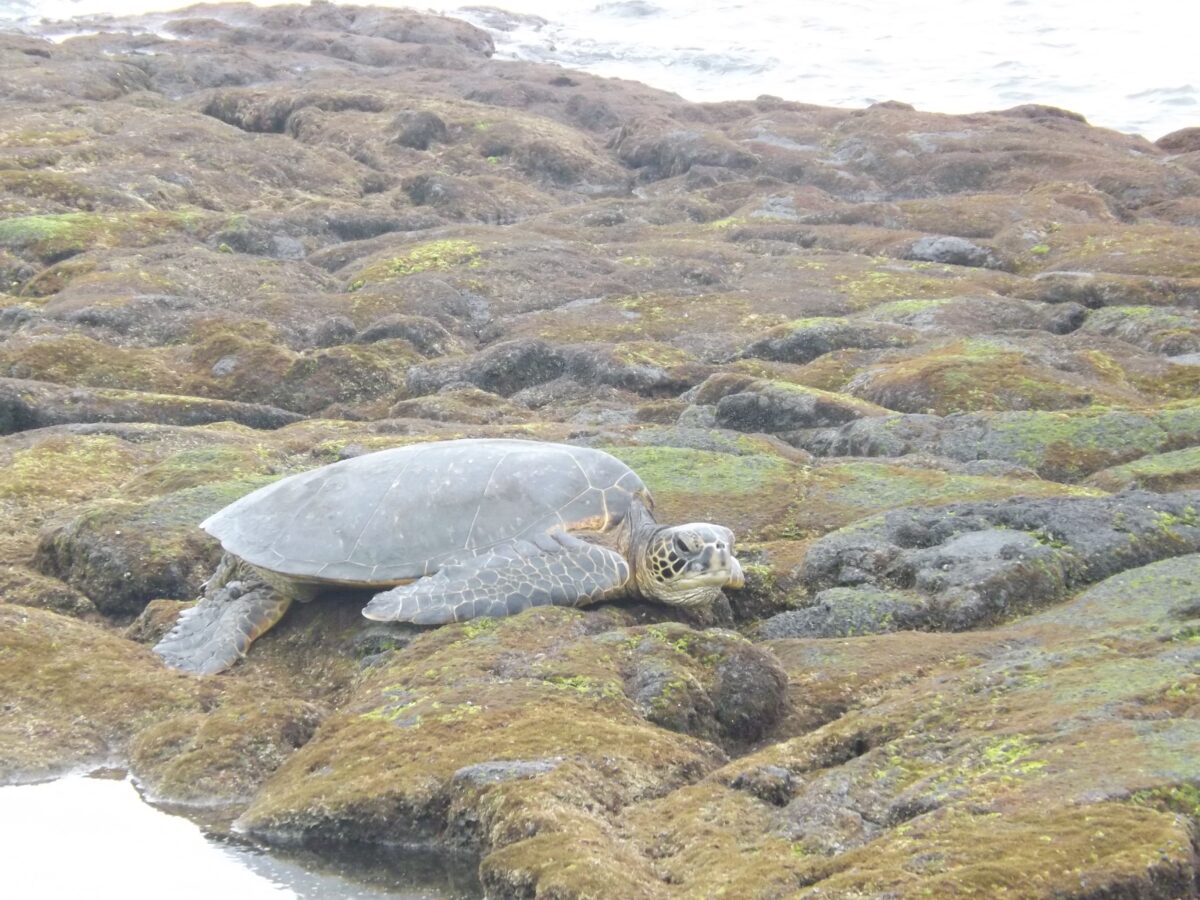 Some of our most special memories at national park units are of the wildlife. If you have any fun photos or interesting animal stories, we would love to hear about them! Please share.
#FindYourPark
#SeeAmericaFirst
Need Help Planning Your Visits?
If you would like to explore this or other National Park Units, but need a bit help in the planning, please give us a call at (480) 609-3978. We are happy to offer customized trip planning.
Skip back to main navigation