Kobuk Valley National Park: Arctic Desert
Who would have thought of a desert in the middle of Alaska, north of the Arctic Circle? That's what you will find at Kobuk Valley National Park. It is absolutely awe inspiring! 
Another one of the most inaccessible and least visited national park units, the main way to access the park is via a bush plane. If you read our previous blog, we got picked up by a plane in the Noatak National Preserve and from there we flew into Kobuk Valley – from one remote area to another even more remote area.
Flying in, we passed over mountains, boreal forrest, lakes and spongy tundra, and braided rivers, including the Kobuk River – one of the six Wild & Scenic Rivers in the region. Combined, Gates of the Arctic National Park, Noatak National Preserve and Kobuk Valley National Park represent the largest parkland in the world.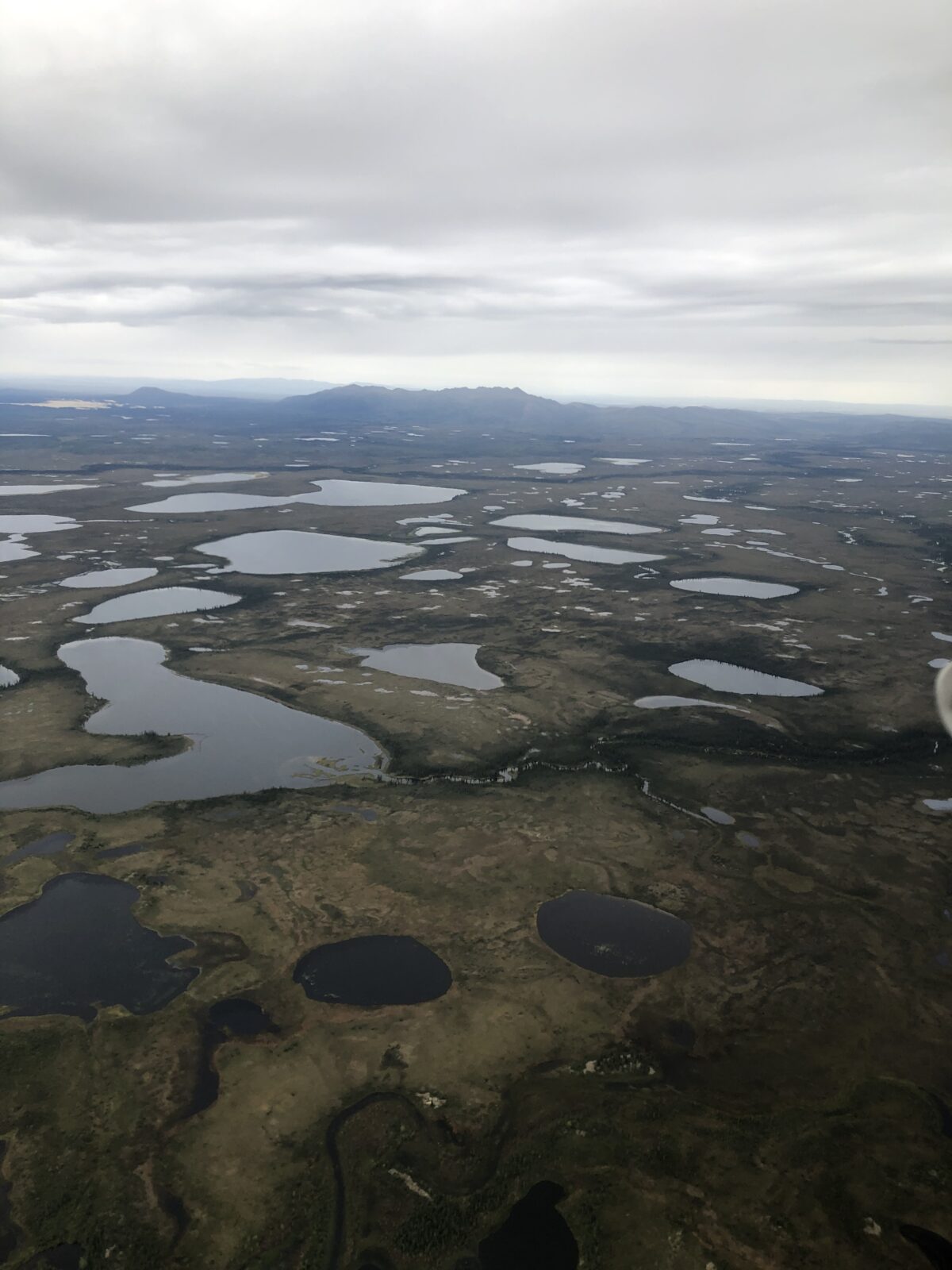 It is amazing to be flying and then all of a sudden, all you can see are sand dunes, right up to the edge of the forrest.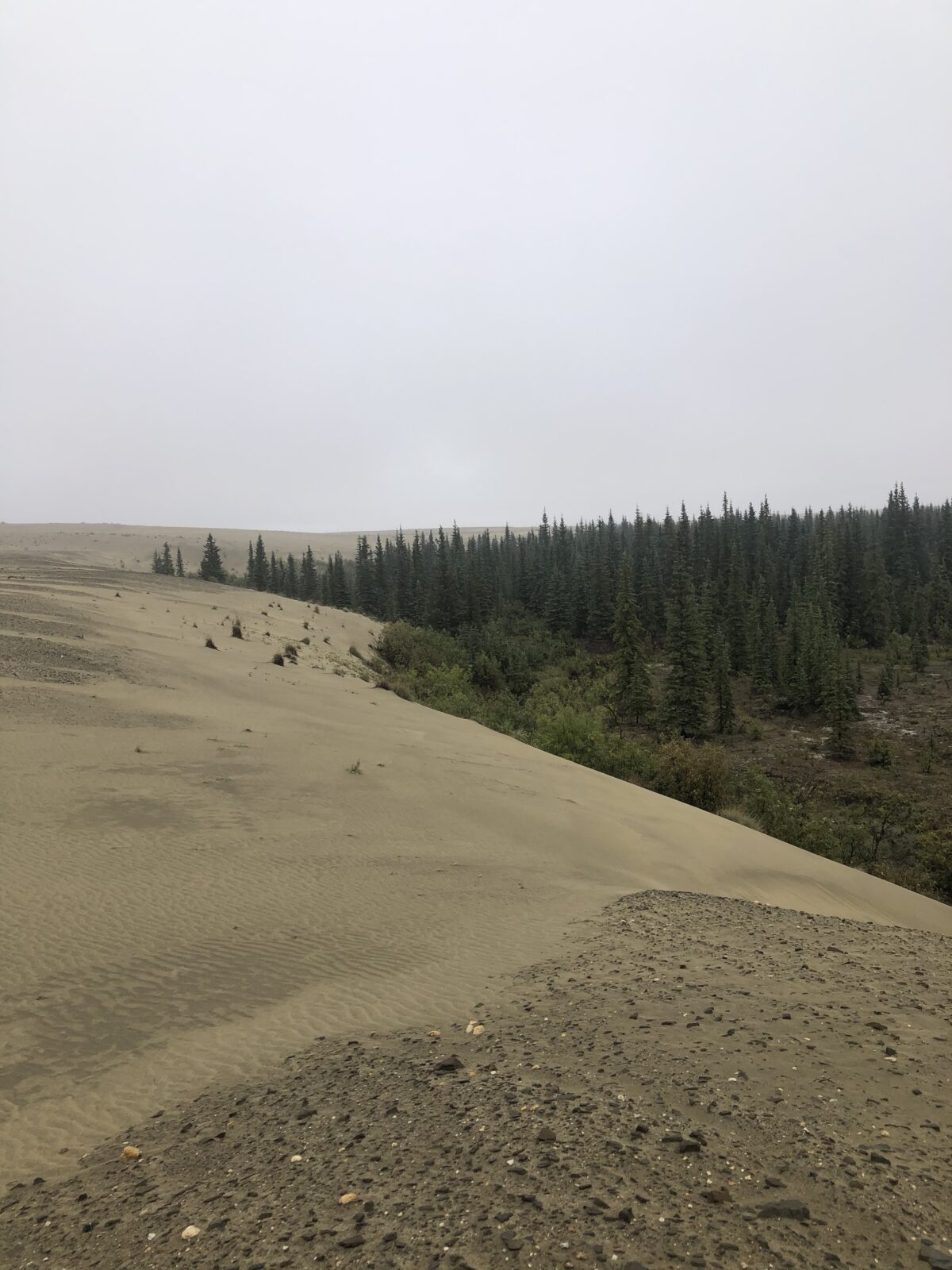 These dunes are the remains of glaciers – the salt and sand left behind as the ice receded. From the plane, you can see the dunes as the stretch as far as the eye can see. 
Then you land on a sand runway and there is nothing for miles and miles and miles. You can feel the silence.
Visiting Kobuk Valley National Park
Most people who visit will simply do a flyover, but we would highly recommend at least a short visit and a hike. It is simply impossible to feel the scale and immensity of the dunes without walking on them.
We were fortunate to stay for a couple nights at the Great Kobuk Sand Dunes, camping just inside the trees near the river. Thank goodness it was late in the season so we didn't have to contend with the Alaska "state bird" (the mosquito) but there were some pretty nasty little bugs called White Sox (not the baseball team) that could do some damage by taking chunks out of your skin!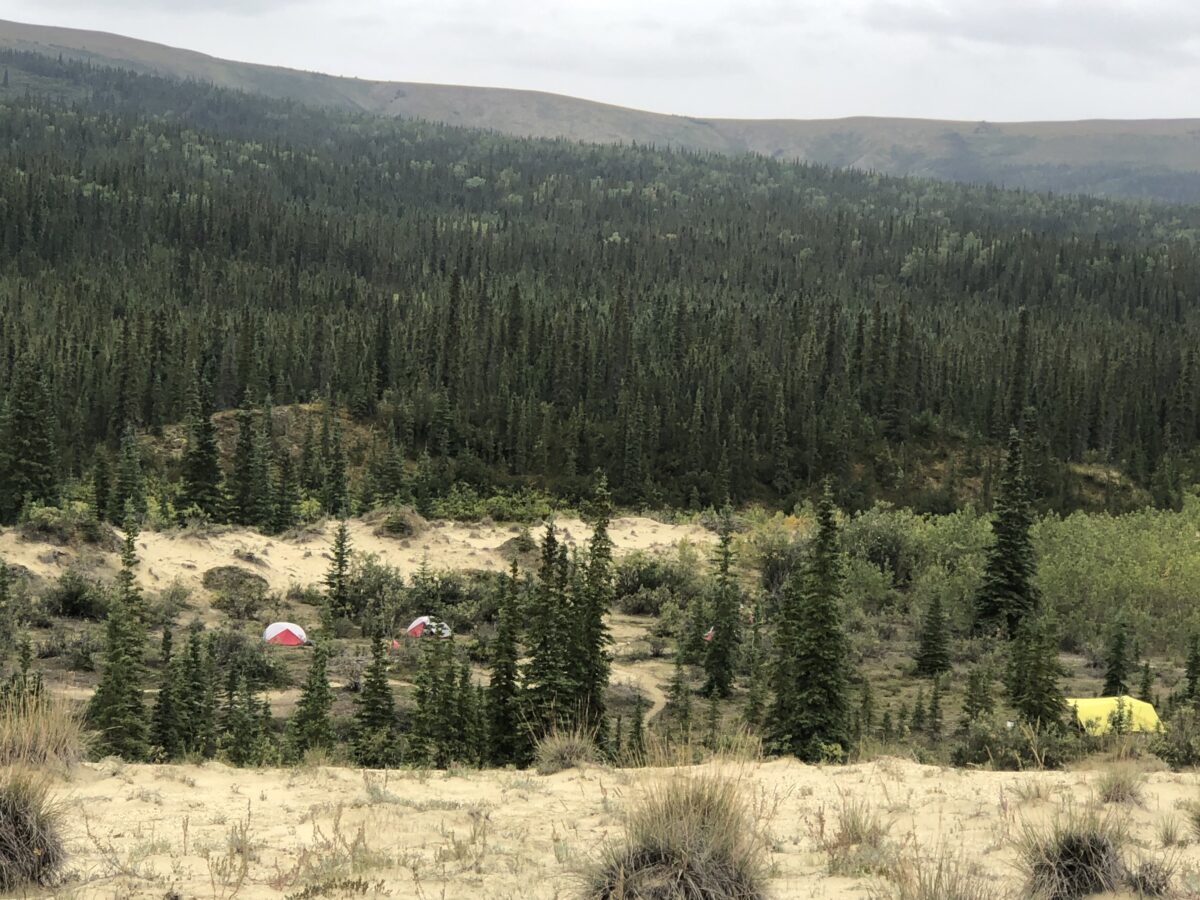 It was worth it. Walking on the dunes was an amazing experience. You can walk out into the middle of the dune field or you can walk on the edge, where sand cliffs go right down to braided rivers. You can really see how water brings life to the desert.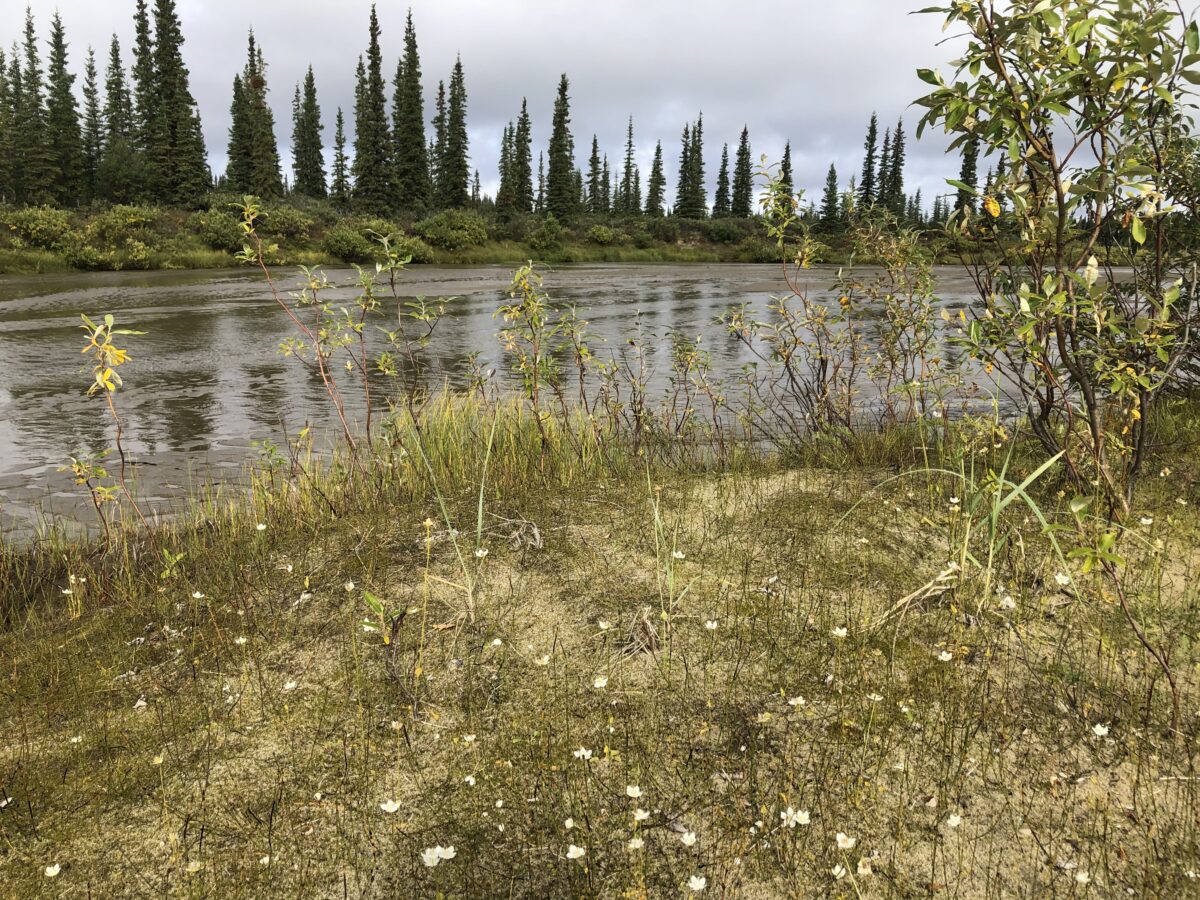 It looks so desolate but is in fact full of life. We saw tons of birds including a golden eagle and trumpeter swans migrating overhead. We also saw evidence of much larger animals – moose, caribou and bear tracks – although we didn't see any. 
Looking closely you can also see other evidence of life… beetles and ladybugs, caribou moss and tiny forget-me-nots, all eking out an existence in a hostile place. We could only picture what it must be like in winter. Brrrrrrrr.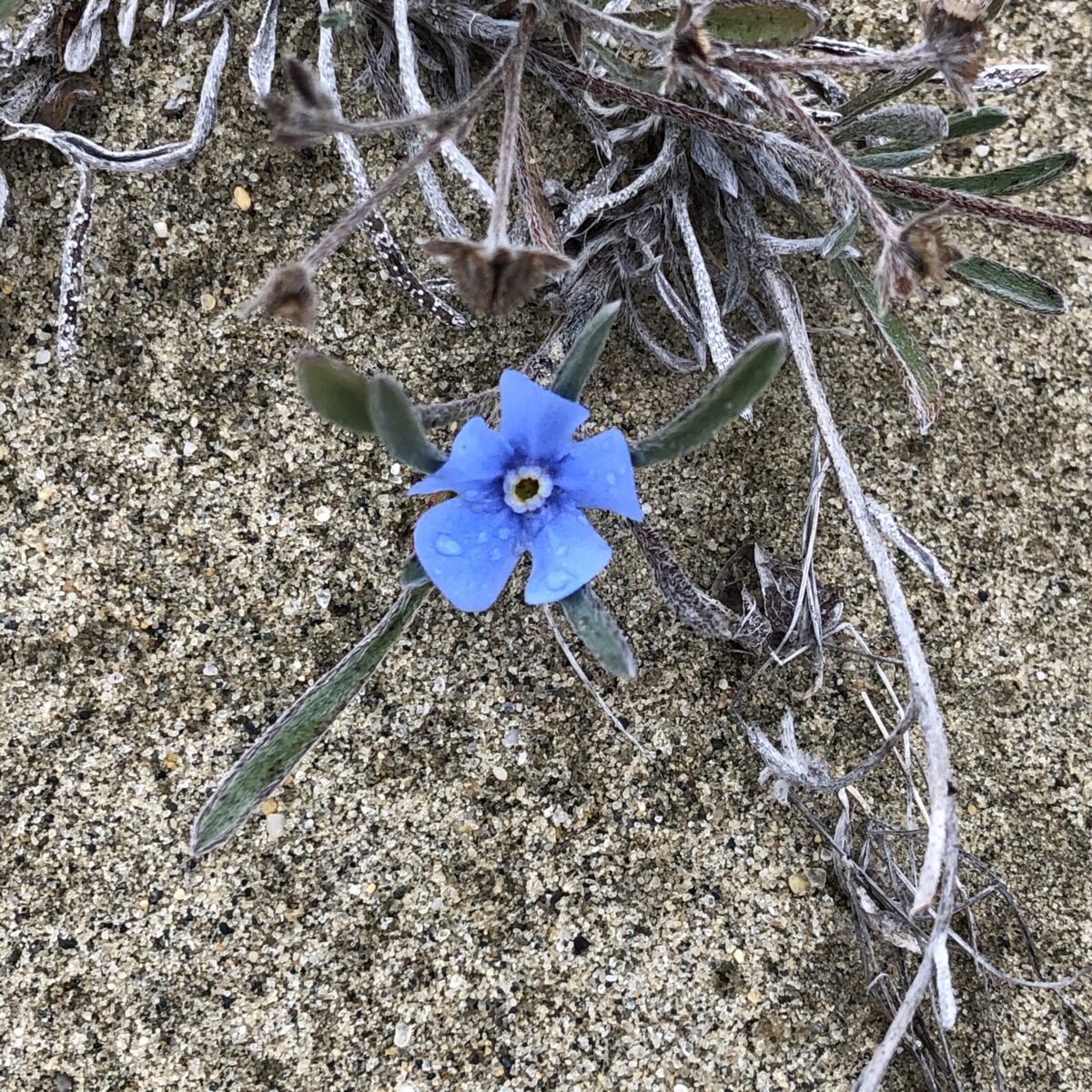 As we hiked on the dunes, we could see evidence of how plant life is slowly taking root.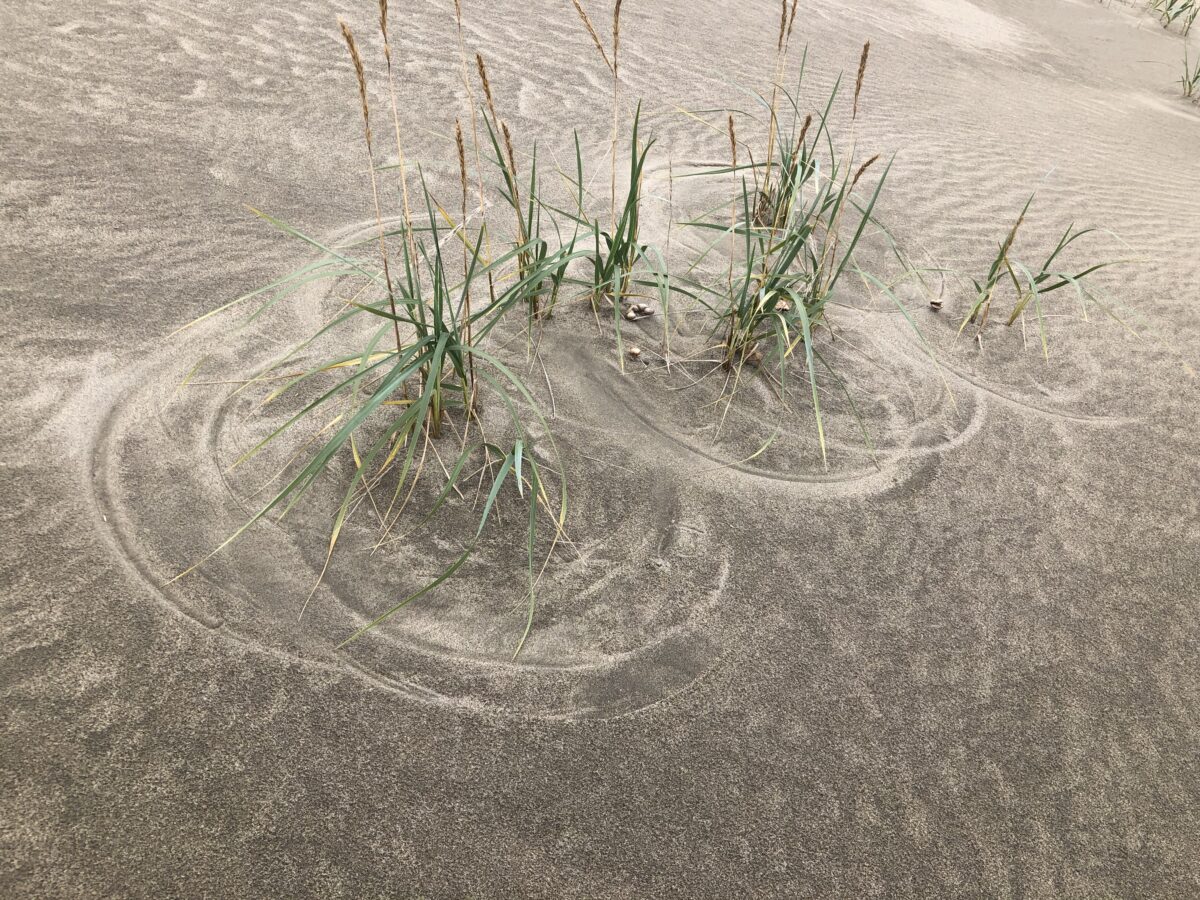 Over the years vegetation has progressed, reducing the size of the dune field. First wild grasses and wildflowers grow and stabilize the sand, then mosses and lichen take root,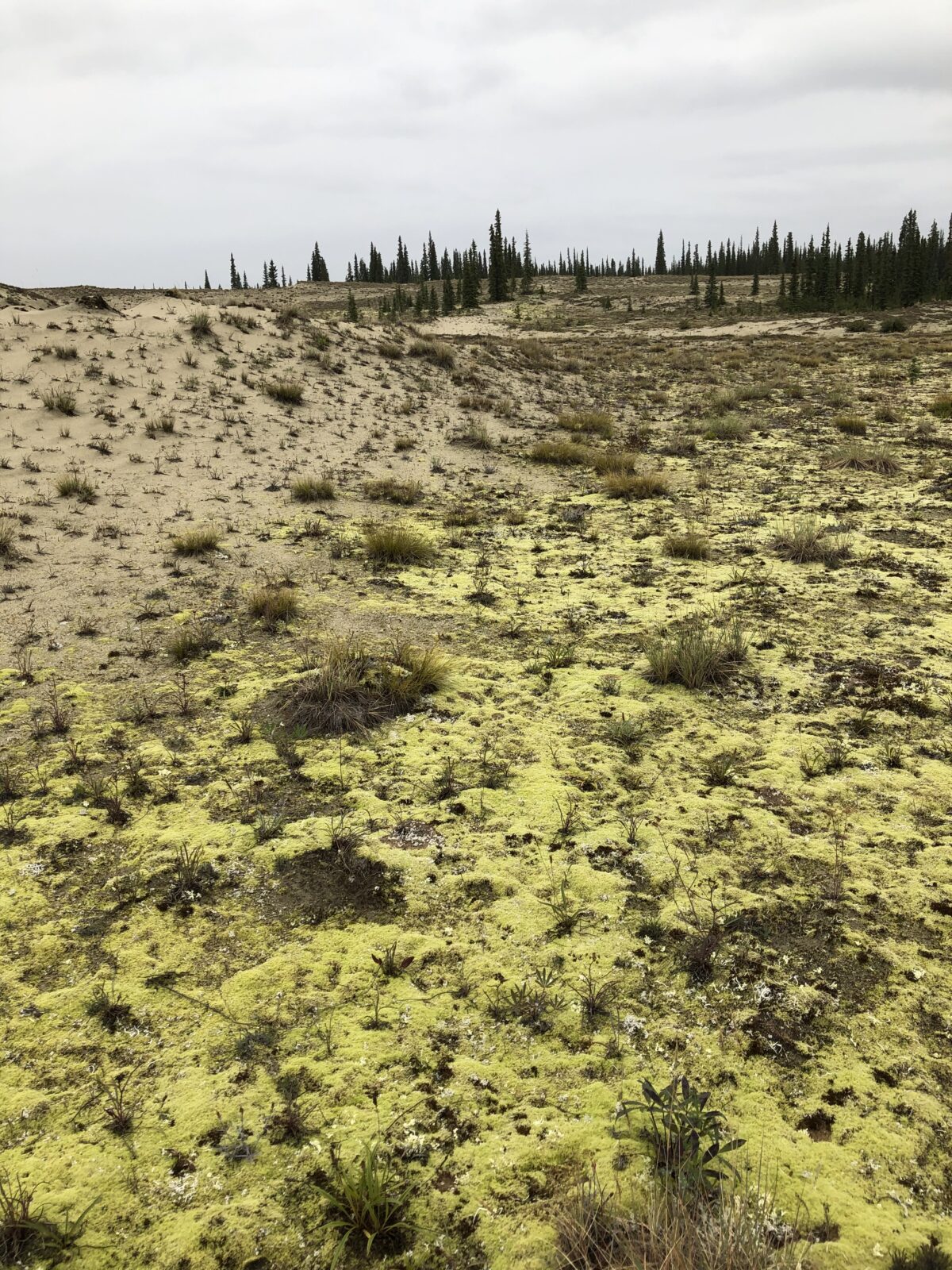 and finally small shrubs and then aspen, birch and spruce. It is really interesting to see the transition from the dunes to the boreal forest.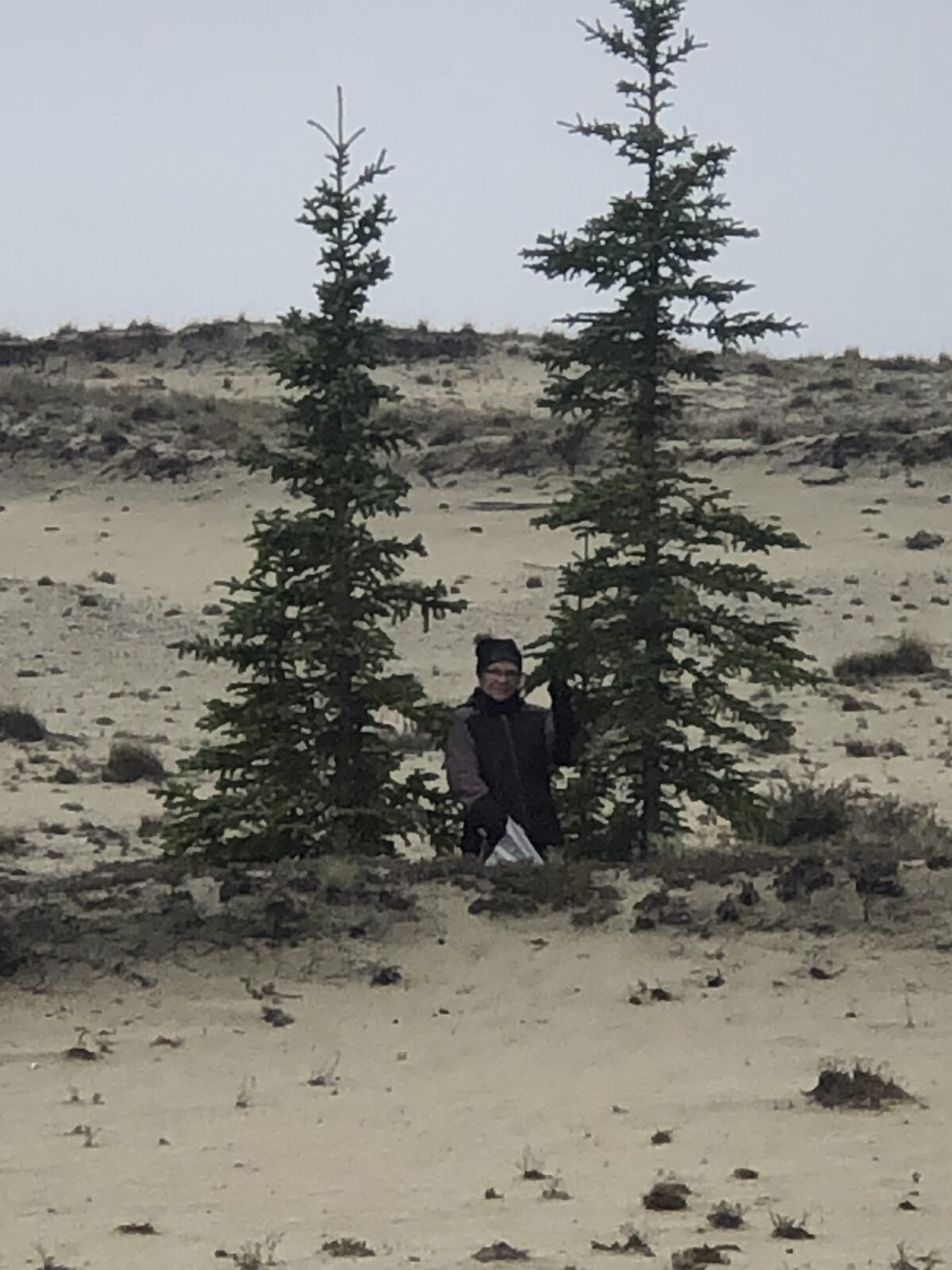 About Kobuk Valley National Park
Kobuk Valley National Park was established in 1980 and protects 1.7 million acres, including 25 miles of sand dunes – some of them as high as 100 feet. This special place is still the site of annual caribou migration and is one of the most important archeological sites in the Arctic. 
There have been humans in Kobuk Valley for over 12,500 years, but today regular travelers are more likely to be caribou than humans. It is not surprising that this was the 2nd least visited National Park in the US in 2021.
Need Help Planning Your Visits?
If you would like to explore this or other National Park Units, but need a bit help in the planning, please give us a call at (480) 609-3978. We are happy to offer customized trip planning.
#FindYourPark
#SeeAmericaFirst
Skip back to main navigation