Kenai Fjords: Christmas in July
When we hiked at Kenai Fjords National Park in Alaska in the month of July, we began our hike on a clear trail but as we climbed higher and higher, we ended up knee deep in snow. The National Park Ranger was putting flags in the snow to mark the trail! It truly felt like Christmas in July …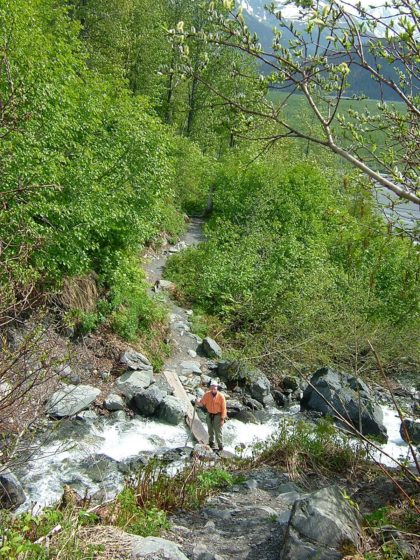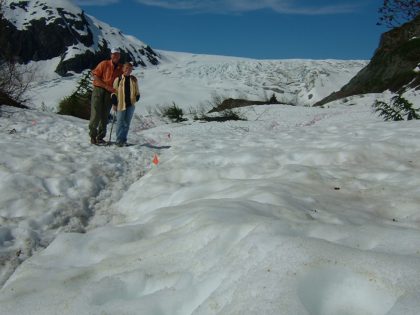 Kenai Fjords National Park is 130 miles south of Anchorage. If you have a car, it's a scenic drive. You can also take a train or bus. Or, there are short commuter flights available. There are many ways to get there!
The National Park is just south and west of Seaward – that's where most Alaska cruises start or end. But unless you make special arrangements, if you are on a cruise it is unlikely you'll get to visit Kenai Fjords. The cruise ships normally whisk their passengers away directly to Anchorage.
Things to do at Kenai Fjords National Park
Visitor Center
If you are only there for the day, you will want to visit the National Park visitor center. See the film. Find out if there are any ranger-led activities. Hear the story of how the glaciers were formed and how the land recovers as they recede.
HINT: If you plan to hike, be sure to ask about the conditions of the park and the trails, and about any bear activity. It is bear country.
Exit Glacier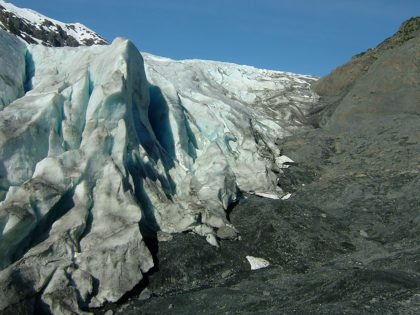 This is the only part of the park that can be accessed by car, offering overlooks and short trails.
It is a great way to experience the glacier, up close and personal.
Boat Cruise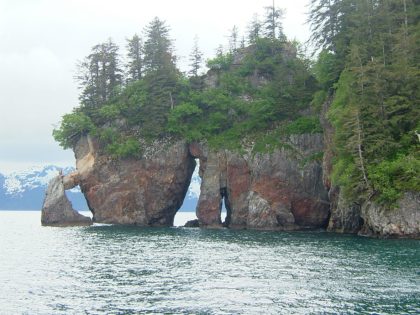 If you have a bit longer, we highly recommend that you take one of the boat cruises that leave from Seaward. The boats take you deep into the national park and right up to the glaciers.
We actually saw a glacier calving – a huge hunk fell into the sea. Wow!!! It was loud.
We also saw harbor seals, lots of birds (even a bald eagle) and amazing formations. If you are there at the right time, you might even see a whale.
There were lots of folks out sea kayaking. Very brave.
Hint: Wear lots of layers. Even in mid-summer, we were pretty chilly on the boat.
Harding Ice Field Trail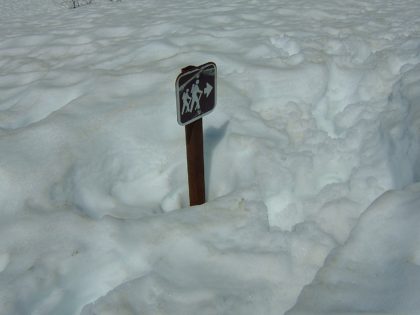 The most strenuous activity at Kenai Fjords National Park is the Harding Ice Field Trail Hike. This 8.2 mile round trip hike gains 1000 feet each mile. It starts from the Exit Glacier area.
We did the first part of this, where it wound through the valley in the forrest. Then the trail kicked up and we started to get into pretty deep snow. At one point, the snow was so deep and compacted, that we were on top of the snow looking out over the trees. We were at the top of all of the Christmas trees. About that point, we turned around. Safety is always number one.
We'd like to go back someday when we can do the whole hike. They say it offers a spectacular view of the ice field, stretching as far as the eye can see.
If you've done this hike, please comment on this post and tell us about it. We'd love to hear your story.
Skip back to main navigation