Grant-Kohrs Ranch National Historic Site – Home on the Range
Grant-Kohrs Ranch National Historic Site in Montana is everything you might picture when you think of the American west. Wide open spaces. Flat grassy plains. Cowboys on the open range. Grazing cattle.
Established in 1972, this 1600 acre working ranch preserves the history of cattle ranching. Like other national park units dedicated to showing how agriculture and farming changed over the years, the National Park Service operates this ranch as it was in the 19th century. They grow hay, harvest it using teams of draft horses, and make horseshoes on site. Depending when you visit, you can see ranching operations in action.
Who were Grant-Kohrs?
The original ranch was established by Johnny Grant, a Canadian fur trader, in 1862. He later sold the property to Conrad Kohrs who expanded it and built it into a huge cattle operation. In fact, in the 1880's they shipped 10,000 head of cattle by rail to stockyards in Chicago; a far cry from the 400 head that Johnny Grant drove to Sacramento in 1859.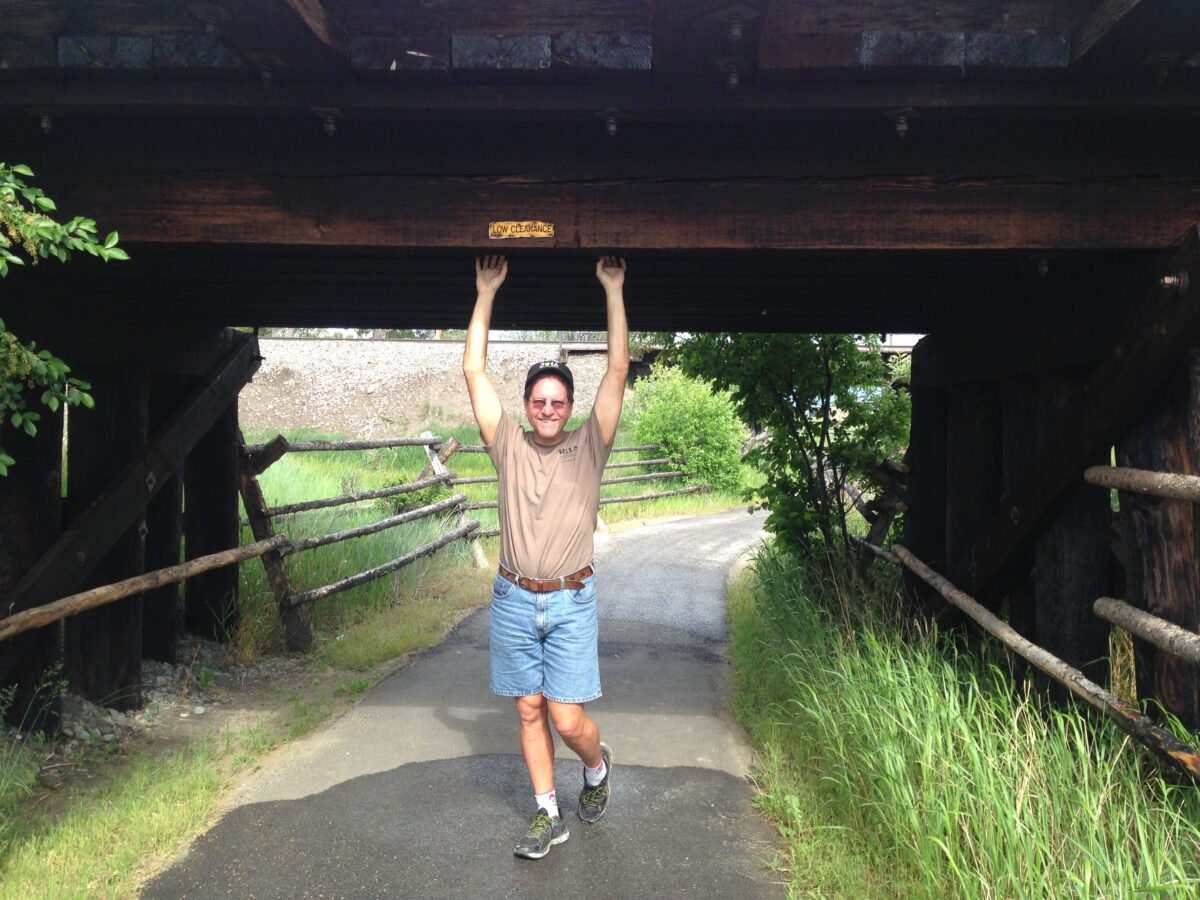 What to see at Grant-Kohrs Ranch?
There are 88 historic buildings – historic barns and outbuildings, old buggies, the bunk house, chicken coop, feed lots and the original ranch house, built in 1862 by Johnny Grant and expanded by Grant Kohrs, making it a home fit for his German bride.
Home tours are ranger-led. You can do your own self guided walking tour. We especially liked the chuckwagon. This was a pretty important part of the cowboy's life and it was pretty interesting to see the camp cook's "tools of the trade". You could almost taste the cowboy coffee, beans and biscuits!
There is also some really interesting old farm equipment, including the "Beaver Slide Hay Stacker". It was a pretty clever way to get hay into huge stacks – a precursor to today's baling machines. But not only do you see the old buildings and equipment, you learn more about how ranching evolved and shaped American history.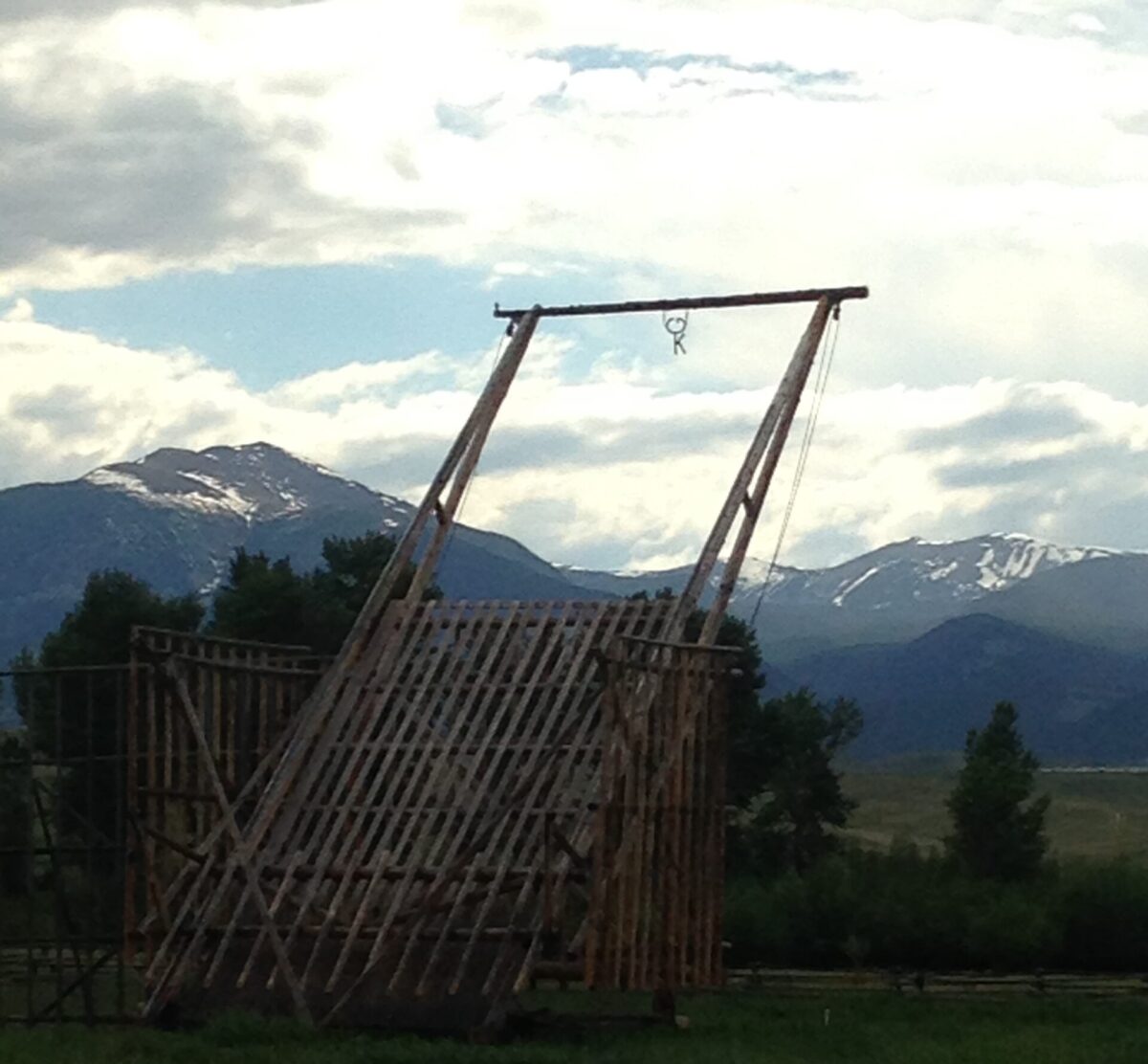 Before the days of barbed wire, ranchers couldn't fence enough land to support their cattle. In the arid west, it took 100 acres to sustain each cow, but with the decline of the bison there were huge grassy plains. So the ranchers just let their cattle range, finding food wherever they could, often roaming over millions of acres and co-mingling with other herds. It really helps you understand why ranchers branded their cattle – how else could they identify their herd?
But romantic as it sounds, it wasn't an easy life. There were stories of tough years and severe winters. Ranchers lots more than 90% of their herds in the winter of 1886-87, forcing many out of business. Those that remained moved to growing hay to sustain their herds during winter and fencing their ranches. It was a huge transition, one that Kohrs successfully made.
Where is Grant-Kohrs Ranch?
If you are traveling across Montana on the I90, we highly recommend a stop. Experience the open range and see how it shaped America. it was, and is, a way of life in the American West.
#FindYourPark
#SeeAmericaFirst
Need Help Planning Your Visits?
If you would like to explore this or other National Park Units, but need a bit help in the planning, please give us a call at (480) 609-3978. We are happy to offer customized trip planning.