Eleanor Roosevelt National Historic Site
Today, March 8th, is International Woman's Day – a day dedicated to celebrating women's achievements, first celebrated in 1911. We couldn't think of a better day to talk about one of the most powerful and influential women US history – Eleanor Roosevelt – and the National Historic Site established in 1977 in her honor.
Eleanor Roosevelt's Home
The only home personally owned by Eleanor Roosevelt was named Val-Kill, translated as "waterfall-stream". Built as a retreat from the family mansion at Hyde Park, Eleanor created Val-Kill and teamed up with friends to establish Val-Kill Industries as a way to employ local farmers and promote local handcrafts.
Eleanor Roosevelt National Historic Site (Val-Kill) is a stark contrast to the family home (also preserved as a national historic site) just 2 miles away. This small cozy cottage speaks worlds about Eleanor Roosevelt. It is interesting to think about all of the world leaders and political hopefuls she hosted here, in her role as first lady and after the president's death. Eleanor Roosevelt was a truly powerful person in her own right.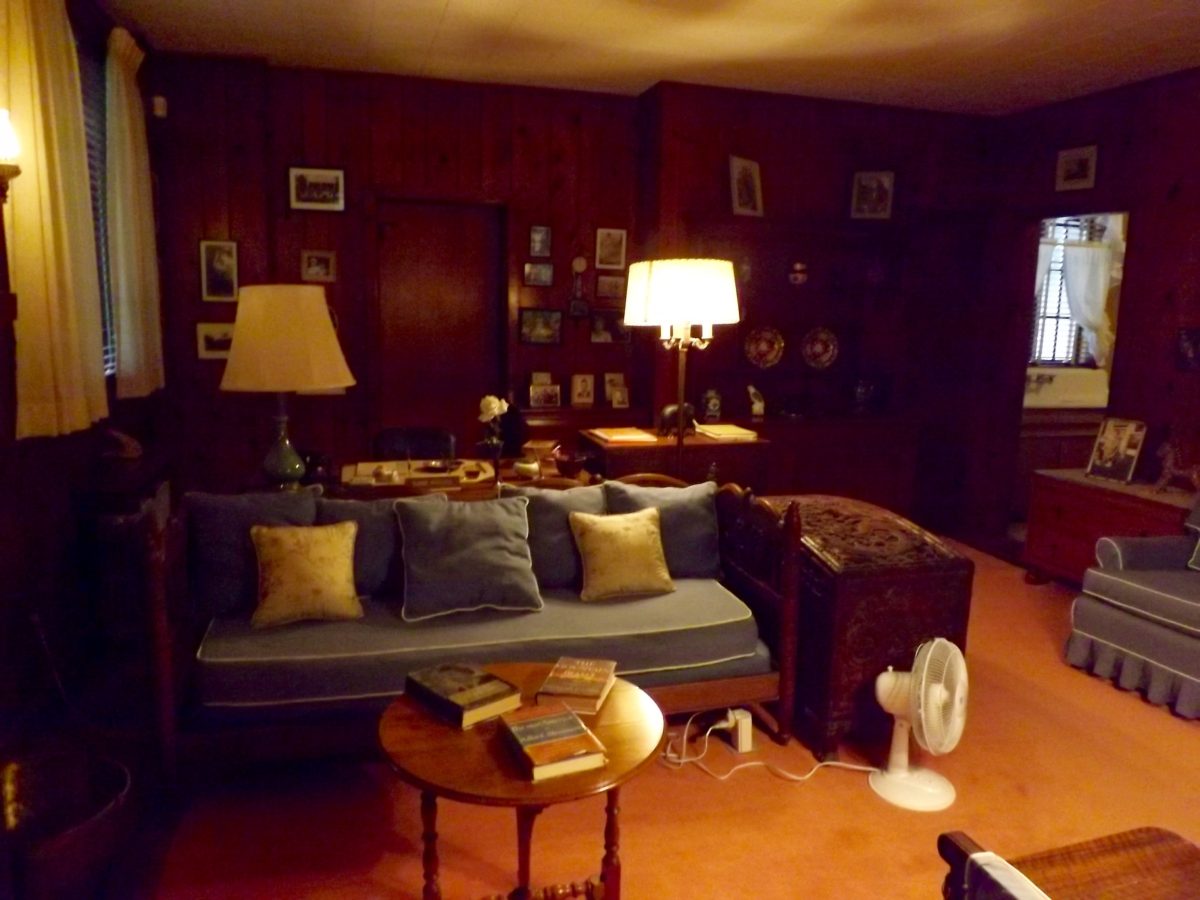 Tour of Val-Kill
It was interesting to tour Eleanor's home; totally opposite from the tour of FDR's mansion. It is a cozy place – you could picture curling up with a book in her living room. One thing we noticed was that none of the chairs matched. There were overstuffed chairs, straight back chairs, big chairs, little chairs. We asked our tour guide and he said that was intentional. Eleanor wanted people to be comfortable and she let them choose the type of chair they liked best.
The only time she did not was when a young man – John F. Kennedy – came to ask her blessing to run for president. According to the docent, she made JFK sit in the most uncomfortable straight-backed chair she had.
It was a very interesting tour with lots of stories like this. She was an amazing lady, loved and respected worldwide for everything she did.
Nearby National Park Units
Eleanor Roosevelt National Historic Site is managed by the National Park Service in conjunction with the Home of Franklin D. Roosevelt National Historic Site and Vanderbilt Mansion National Historic Site. We highly recommend taking the time to visit all three.
Need Help Planning Your Visits?
If you would like to explore this or other National Park Units, but need a bit help in the planning, please give us a call at (480) 609-3978. We are happy to offer customized trip planning.
Skip back to main navigation