Cape Krusenstern National Monument
Where can you see a porpoise and a muskox at the same time, in a national park unit? That's what we saw at Cape Krusenstern National Monument in Alaska. As we walked alongside the sea a porpoise swam along with us. At the same time, off in the hills to our right, we could see a lone muskox.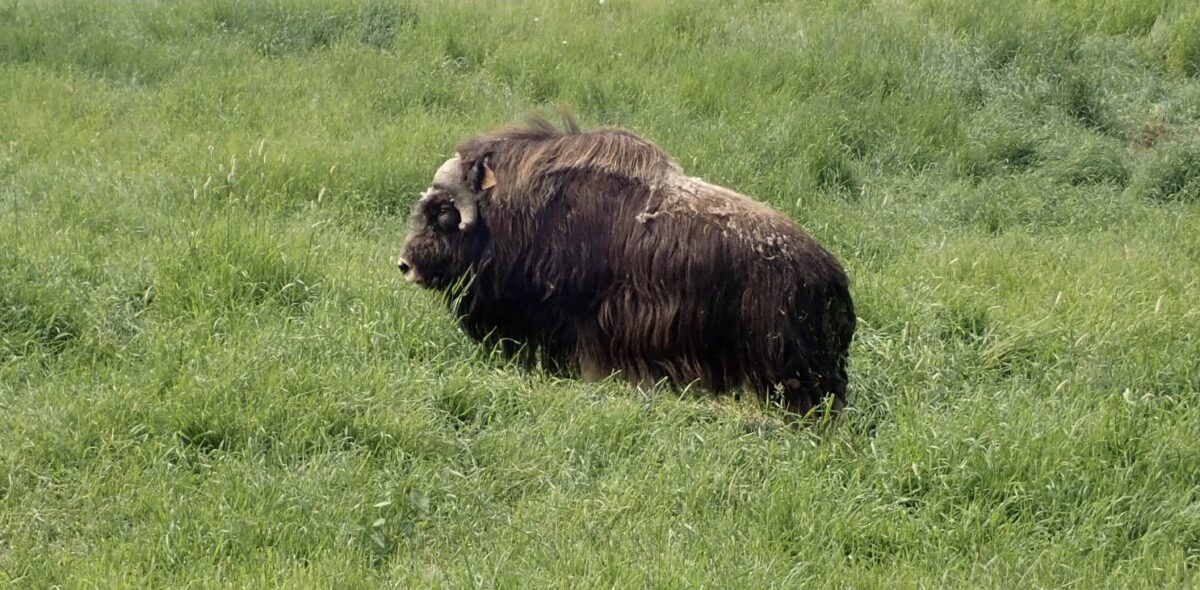 Cape Krusenstern National Monument is north of the Arctic Circle, on the far western coast of Alaska. Designated as a National Monument by Jimmy Carter in 1978, Cape Krusenstern primarily preserves the history of 9,000 years or more of human occupation.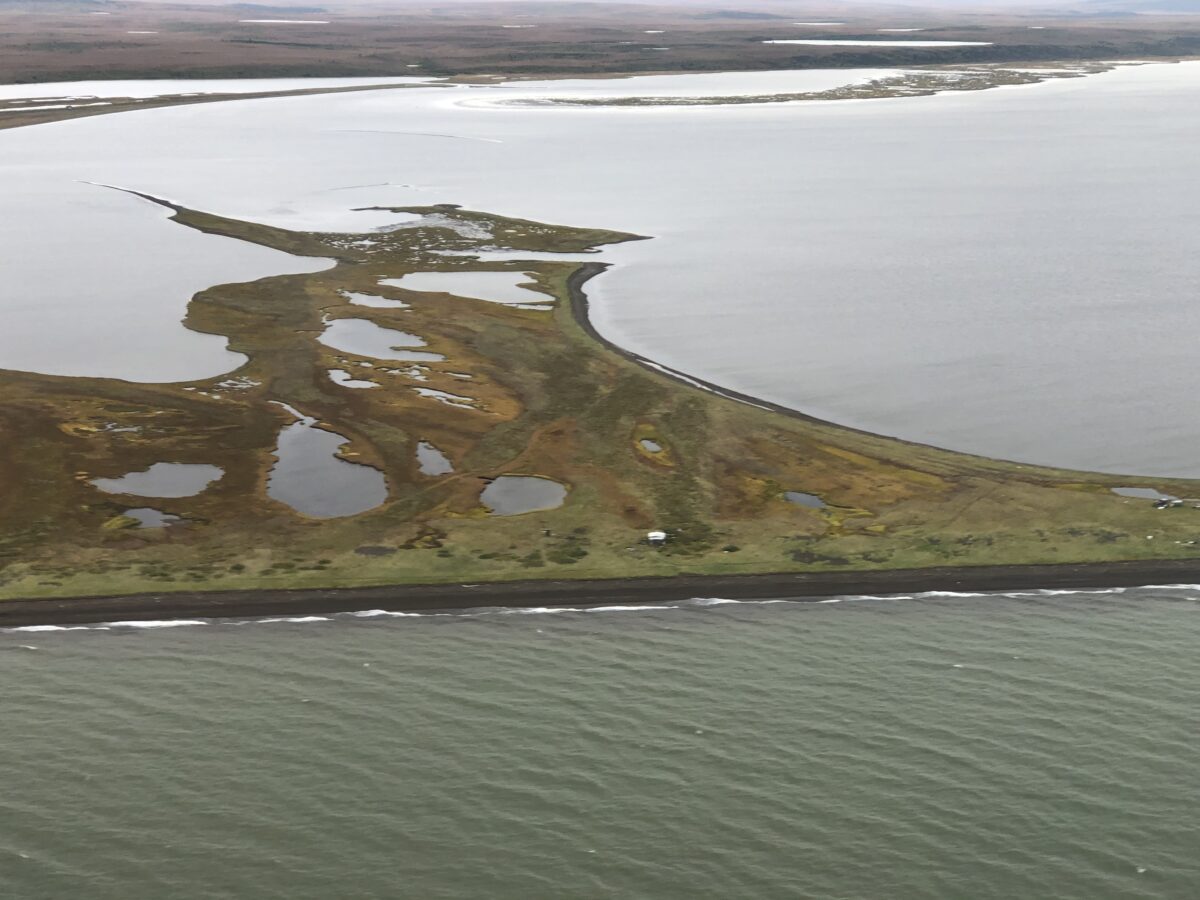 Only 35 miles from Kotzebue, this national monument would seem to be one that would be heavily visited, however, the weather is unpredictable and winds often make it impossible for small planes to fly, and can drop the temperature to below freezing even in the summertime. We felt very fortunate that we caught the weather right for our 3 day visit. A storm was brewing on the day we left, so our plane came for us a bit early.
We flew in from Serpentine Hot Springs. En route, we flew over muskox basking in the sun and a lone bear running across the tundra. We landed on a grass strip (not really an official runway as you may think of runways) between the sea and a lagoon. It was amazing, just dropping down from the air with water on both sides. Gorgeous. We camped right there, on the grassy strip of land.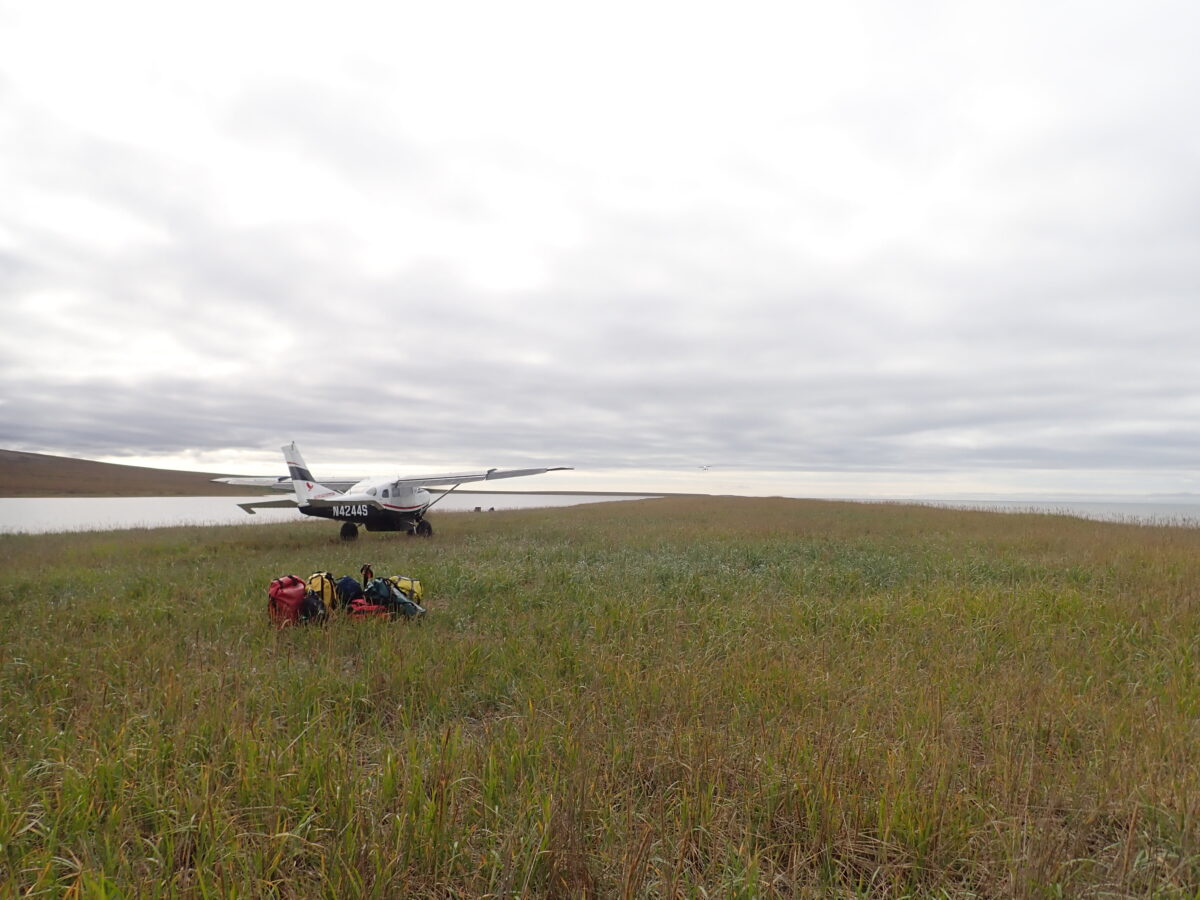 The lagoons and all of the wetlands that are part of Cape Krusenstern National Monument are very important for migratory birds. We aren't birders, but they say there are over 150 species of birds that visit the Cape, including some that remain year round. We enjoyed watching the tundra swans fly overhead as they migrated south. There were tons of sea birds – sandhill cranes, gulls, terns and geese. A "Black Brant" goose joined us for coffee one morning, just swimming along as we watched the muskox in the distance.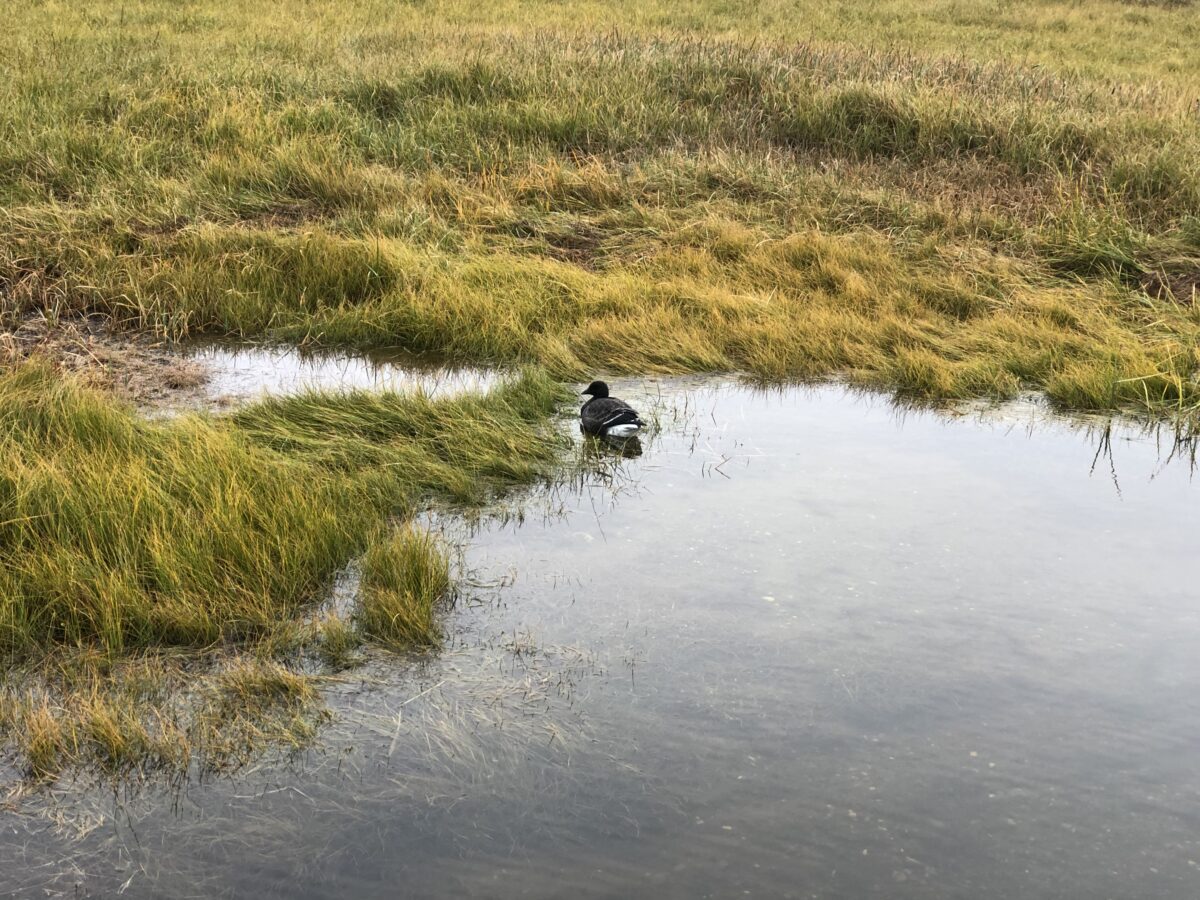 Cape Krusenstern has 80 miles of shoreline along the Chukchi Sea. To the west was the ocean and wonderful beach walking.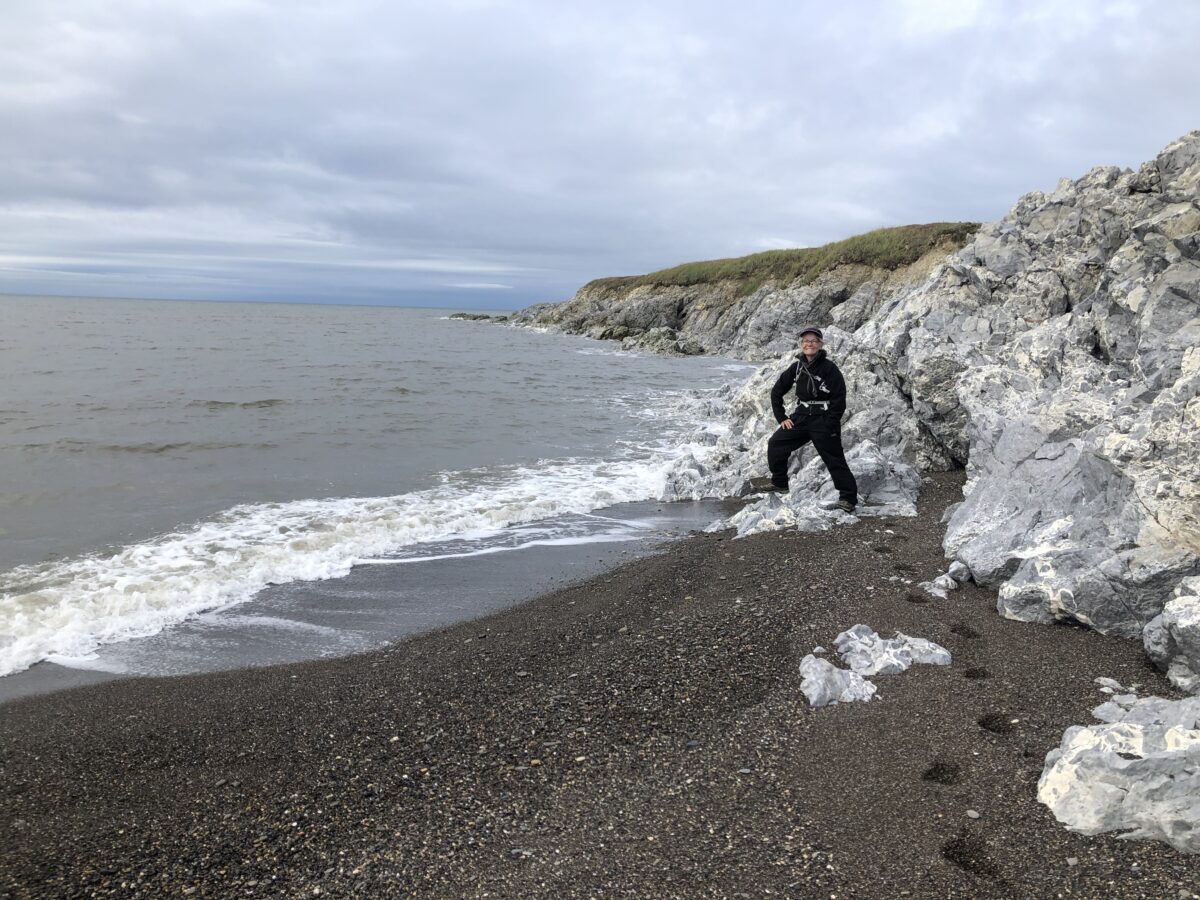 To the east was tundra and rolling limestone hills.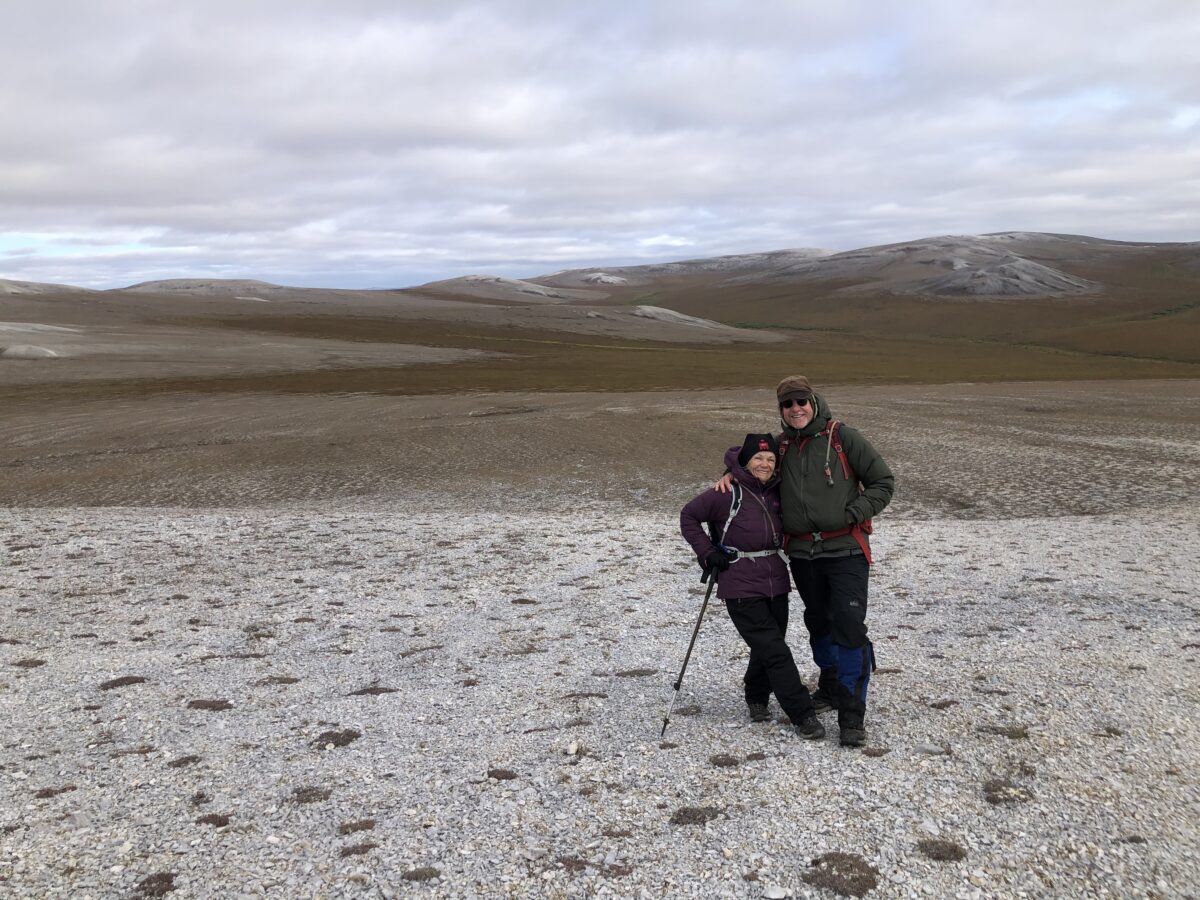 Hiking across the spongy, wet tundra was pretty slow going but once we reached the hills it was great. We could see for miles and miles, as far as the Red Dog Mine complex to the far north of the park. That's the world's largest zinc mine and 20 miles of road to the mine cut through the national monument. Even from a distance, it is huge.
It is pretty wide open land. Not much grows in the permafrost, just low alders and willows, and nearer to the shore long grasses. When we were there, the tundra was turning color. It is really amazing how quickly it changes.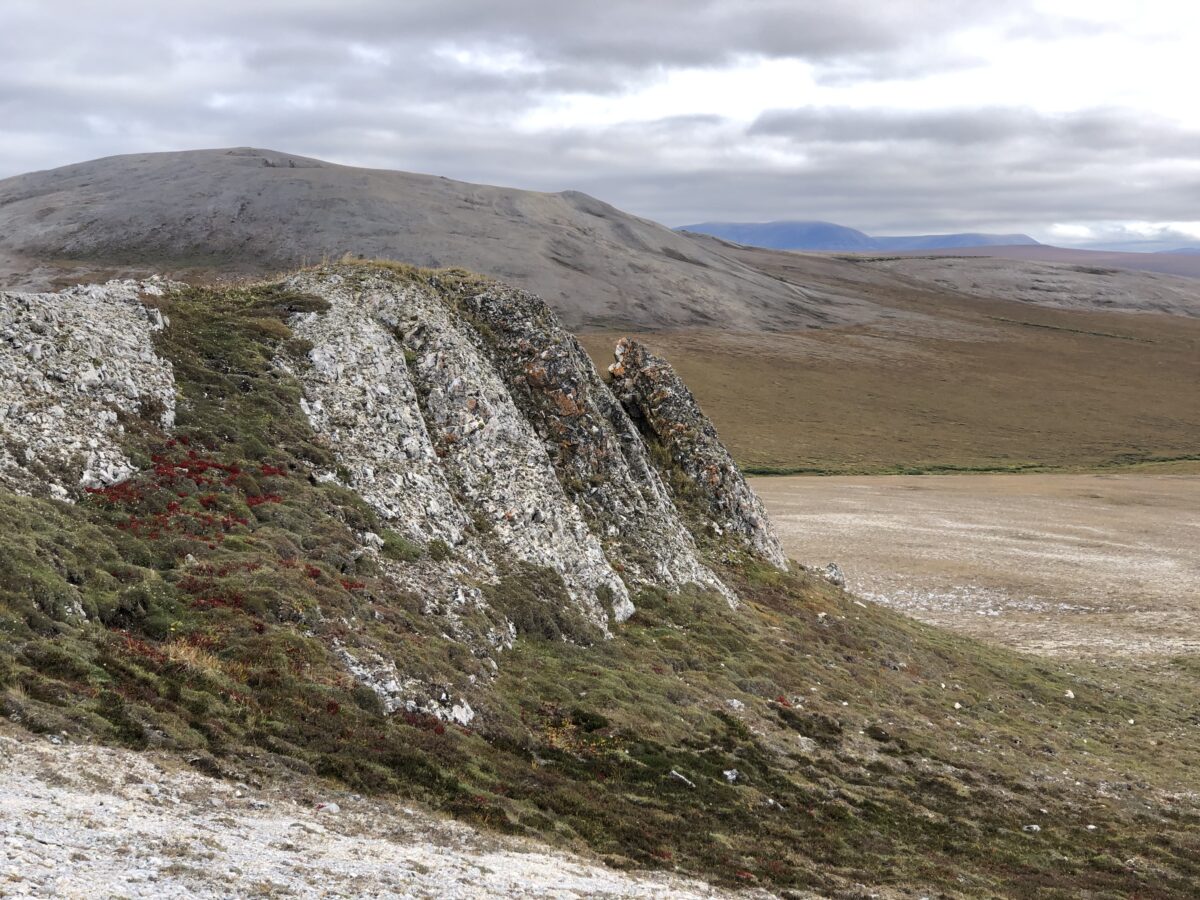 The visitor center for Cape Krusenstern National Monument is in Kotzebue at the Northwest Arctic Heritage Center. Cape Krusenstern is managed together with Kobuk Valley National Park and Noatak National Preserve, combining all three as the Western Arctic National Parklands.
This was our last Alaska national park unit above the Arctic Circle. After this one, we had just 3 more to visit (Sitka National Historical Park, Klondike Gold Rush National Historical Park and Glacier Bay National Park & Preserve). We'll talk about those next as we leave the arctic and make our way south.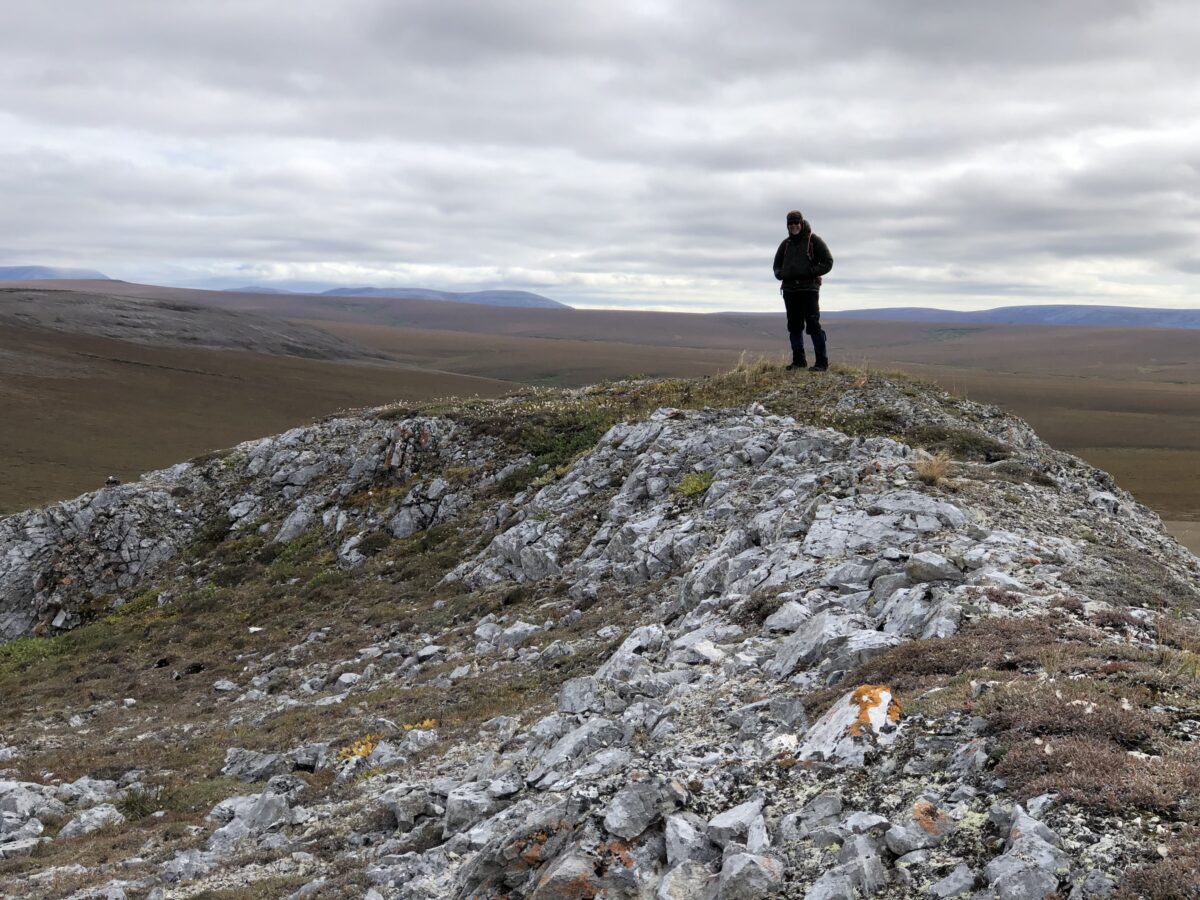 Need Help Planning Your Visits?
If you would like to explore this or other National Park Units, but need a bit help in the planning, please give us a call at (480) 609-3978. We are happy to offer customized trip planning.
#FindYourPark
#SeeAmericaFirst