Apostle Islands National Lakeshore – Celebrating 50 Years
It is always fun to celebrate a birthday. September 26 marks the 50th birthday of a very special national park unit in northern Wisconsin. Established in 1970 and expanded in 2004, Apostle Islands National Lakeshore encompasses 21 islands and 69,000+ acres of shoreline. This unique archipelago is on the southern coast of mighty Lake Superior. 
Recently we visited another archipelago – the San Juan Islands in northwest Washington. This made us think about our visit to Apostle Islands National Lakeshore and how beautiful it was there. It certainly is a different type of archipelago – much more rugged and wild than the San Juan Islands.
The Apostle Islands rise up out of the cold, clear water of Lake Superior, with sandstone walls that loom as high as 50 feet and rock formations carved by wind, water and ice. There are sea caves, sea stacks, arches, windows… Weaving your way along the shoreline, you can let your imagination go.
One of the highlights of Apostle Islands National Lakeshore are the lighthouses, built between 1857 and 1915 to guide seafarers on Lake Superior. You can only get to these lighthouses by boat. Along with private motorboats, there are water taxis and excursions from Bayfield where the Visitor Center is.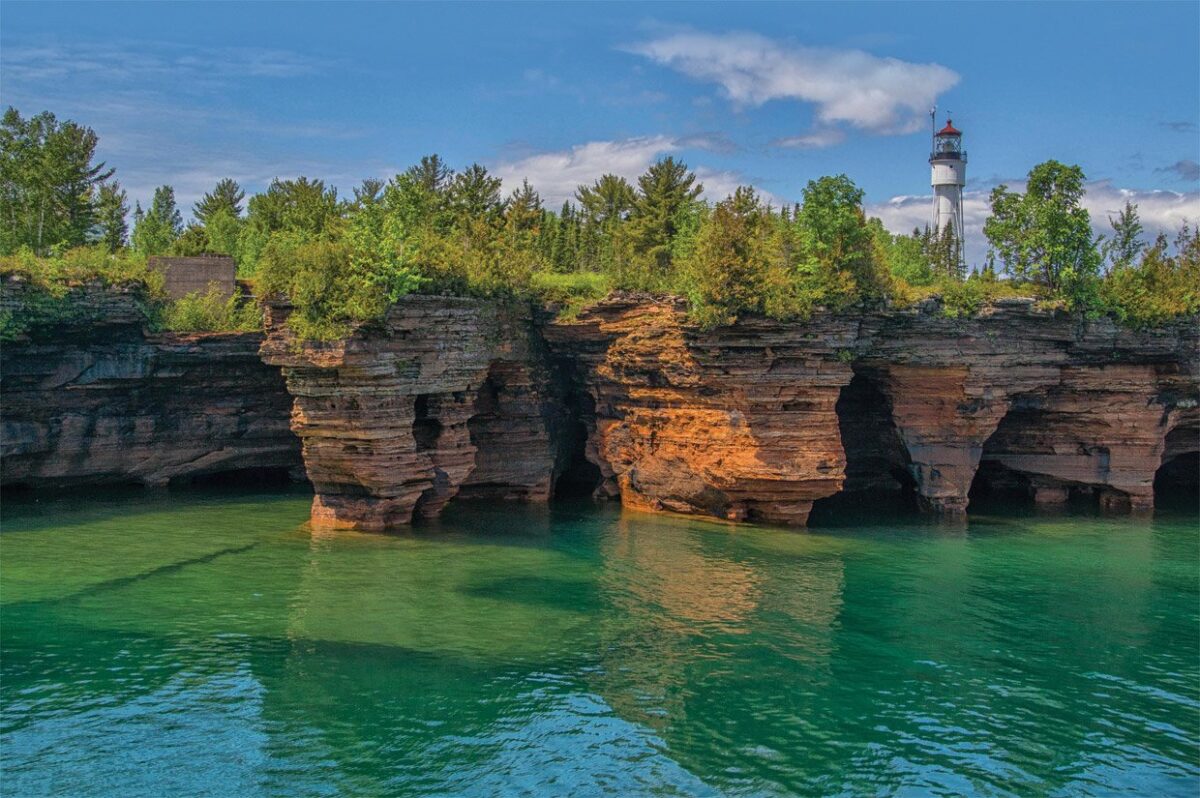 Many people also go out in sea kayaks, but as we were warned by the ranger, only experienced kayakers with appropriate craft should venture out. Lake Superior has a personality and can change its mood in a heartbeat. And that water is COLD. For those that do make it to the islands, there are reservable primitive campsites on 18 of the islands. (There are guided kayak trips.)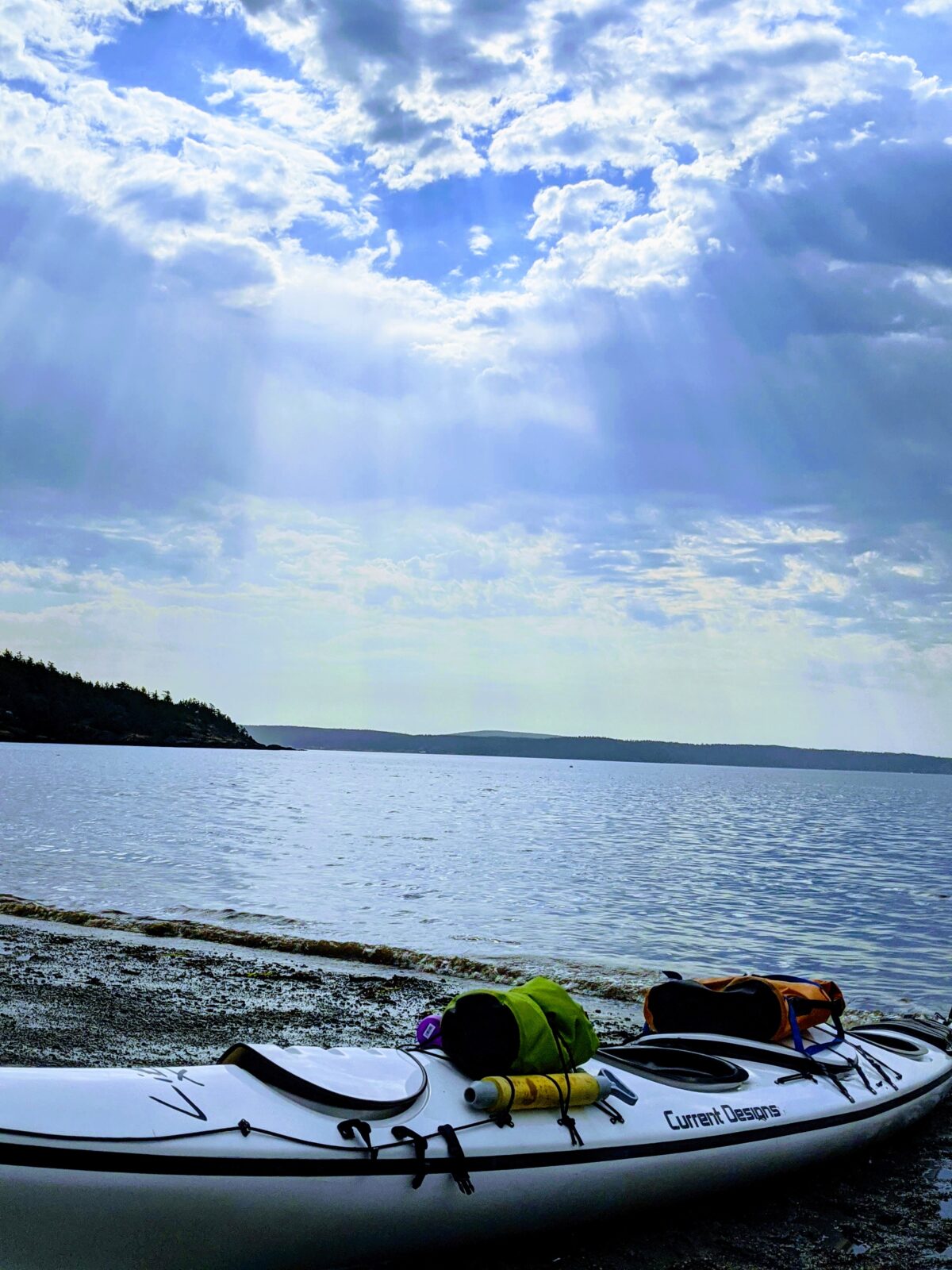 Always check in with the ranger before you go to verify what is open and accessible. The storms on Lake Superior can cause damage, and believe it or not, there are bears on the islands!
If you don't have a watercraft, you can explore 12 miles of the National Lakeshore from dry land. And of course, drop by the Visitor Center to learn more about the Apostle Islands and the rich history of the region.
We'd like to wish Apostle Islands National Seashore a very happy 50th Birthday. And, what a coincidence – it happens to fall on the same day as National Public Lands Day, where entrance to all the national park units is free.  Be sure to get out and explore a national park unit in your area.
#FindYourPark
#SeeAmericaFirst
Need Help Planning Your Visits?
If you would like to explore this or other National Park Units, but need a bit help in the planning, please give us a call at (480) 609-3978. We are happy to offer customized trip planning.
Skip back to main navigation