A Year of Blogging about National Park Units
When we started this blog a year ago, we weren't sure where it was headed. It just seemed that every time we talked to people about our journey to visit all 417 national park units and shared our adventures, people would tell us that we should write a blog. So we started one. Now, one year into it, we thought we should take a minute to reflect.
Over the year we have written about National Parks, National Historical Sites, National Monuments, National Seashores, National Battlefields and more. Our travel stories have extended over 34 states, plus Washington DC, American Samoa and the US Virgin Islands. We talked about our favorite national park units, the smallest, the largest and some of the most unique and surprising ones we have visited.
Selecting National Park Units
Each week, we have had fun selecting what national park unit we should talk about; thinking about some of the fun experiences we have had and those we would like to share. This process got us to think about the things we have seen and the experiences we have had, and to remember all of the things we have learned.
Old Friends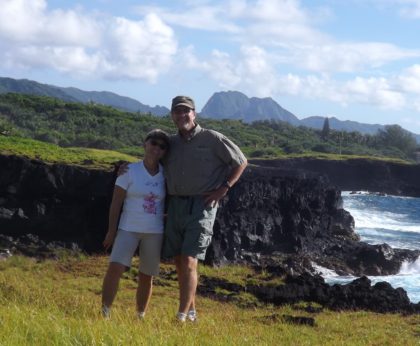 Many of the park units we talked about we had visited over the past several years, some multiple times. As we wrote about them, we had a chance to look at old pictures and reflect on memories. That has already made this blog worthwhile. But more important, we were also able to think about why someone else should visit these places and what would others find interesting or unique.
New Friends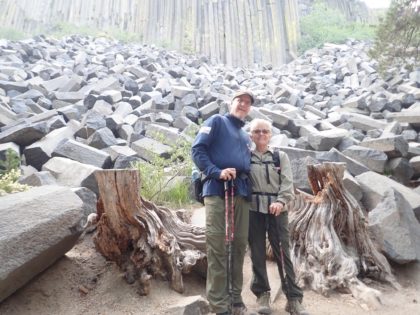 During the year we visited many new national park units and wrote about them. Our travels took us to national park units in Alabama, Georgia, Texas, Oregon and Washington. As we visited them, we thought about how we would blog about them and took photos on purpose for our blog. To some extent, it changed the way we approached visiting national park units, but in a good way; encouraging us to look for a deeper understanding of what was available there and what the park unit had to offer.
Renewed Commitment
The most important result of this blog for us has been a renewed commitment to our goal of visiting all 417 national park units. Although we have less than 70 to go, they are getting harder. Many of the ones that remain are more difficult to get to and more remote. We still have to visit Guam and most of the parks in Alaska – some of which are impossible to get to by road.
We also believe that it is not enough to simply fly in and say that we've been to a place. We really feel that it is important to experience the park in order to understand why it deserves protection and see what it has to offer. That probably makes our journey more difficult, but it also makes it more fulfilling.
The Coming Year
Over the following year we have plans that will take us to some of the national park units that we haven't visited. We have planned a trip to Florida where we will visit De Soto, Everglades, Big Cyprus, Biscayne and Dry Tortugas. All of these have so much to offer in terms of history and scenery.
We also have planned a trip to some of the more remote parks in Alaska – one which, Aniakchak National Monument & Preserve – receives less than 150 visitors per year. This one is especially exciting to us because it combines visits to Katmai National Park & Preserve, the Valley of 10,000 Smokes and 6 days of hiking from a base camp in Aniakchak. Here's the link if anyone would like to join us! It's led by Alaska Alpine Adventures. We can't wait!
As you can see, there is lots in store for us in the coming year. Stay tuned for more stories and photos as we journey to 417.
#SeeAmericaFirst
#FindYourPark